•
•

UCU Wales
Covid-19 info for members in Wales




UCU Wales: carrying out workplace inspections [313kb]


UCU Wales responds to the Welsh Assembly post-Covid recovery consultation [201kb]


UCU Wales - Covid-19 and annual leave [386kb]


Covid-19: Wales FE early returner guidance [252kb]



Agreed FE Wales workplace return protocols [876kb] - these Covid-19 Protocols for FE have been agreed in the national negotiating Forum (WNCFE) in Wales by the employer representatives and the joint trade unions (JTU). It is the view of the WNCFE that employer and staff should abide by these protocols to help look after the safety and well-being of all. It is the view of the JTUs that these agreed protocols take precedence over the government guidance.


Covid-19 impact on HE in Wales, LE, May 20 [1mb]


Covid-19: H&S in Wales [259kb]
---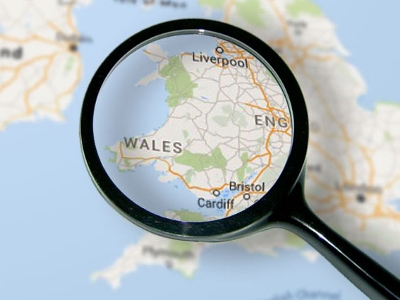 UCU Wales
UCU Cymru represents members in both higher and further education in Wales
Jump to:
---
News from UCU Wales

Please click here for the latest FE Wales pay news
Read more on the UCU Wales news page.
---
Post-16 education and UCU in Wales
The Welsh government and its executive determine how much funding colleges receive each year. Because of changes to the HE funding mechanism the funding follows the student and therefore universities are very dependent on the student numbers allocated by the Higher Education Funding Council in their fee planning policy. Both funding mechanisms have to be funded by the budget available to the Welsh government.
Education policy is a devolved matter and UCU Cymru spends a significant amount of time and energy ensuring that all politicians are aware of the issues which affect UCU members in both sectors in Wales.
Every college of further education and every university has a branch of UCU with branch officers who are trained to provide advice on the policies and procedures operated by your employer.
---
Further education in Wales

See our FE Wales pay page for the latest pay news.
Manifesto priority for adult (community) learning
UCU Wales position paper on adult community learning (ACL) and the 2021 Welsh assembly election: Adult (community) learning: a manifesto priority
Acceptable student behaviour
Joint report on student behaviour in FE from trade unions in Wales: Acceptable student behaviour
Joint agreement on starting salaries for lecturers and business support staff
A new agreement has been reached which recognises the need to award appropriate starting salary scale points for newly appointed or promoted staff which recognises experience and qualifications:

Wales FE joint agreement on starting salaries for lecturers and business support staff, Jul 16 [412kb]
Education Workforce Council
The new professional body for the education workforce, including FE lecturers, came into force on 1 April 2015. Information on the aims and purposes of the EWC can be found here:

UCU Wales branch officer briefing on the Education Workforce Council Wales, Jan 19 [116kb]
Wales national contract
All colleges must implement the national contract by 1 September 2016. The

implementation agreement [86kb] sets out the requirements in relation to staff working in colleges. See the FE agreements in Wales page for further information.
See also: Campaign to improve the national workload agreement
National pay scales in Wales
All lecturing staff should be paid on the rates laid out in the following pay scales:
part time hourly pay rates
lecturer grades
management spine
available from the Wales FE pay scales page.
Junior apprenticeships
Key findings of a Wales joint trade union survey relating to junior apprenticeships, including UCU's policy position: Junior apprenticeships in Welsh further education
Key member information:
---
Higher education in Wales
The main policy focus of UCU Cymru is to ensure that higher education is high on the agenda of the Welsh government and that strategic developments are beneficial to staff and the universities.

The minister for education and skills announced in November 2013 that he had asked Professor Ian Diamond, vice chancellor of Aberdeen University to chair a review of higher education funding and student finance arrangements in Wales. The final report was published in September 2016.

The Welsh Government issued a consultation on their proposals in response the final report in November 2016. You can read the

UCU Wales submission to the consultation here [194kb].

Further details can be found on the Welsh government website or contact Wales press office.
Key member information:
Covid-19
London Economics analysis of the scale of the likely impact of the Covid-19 crisis on higher education in Wales:

Covid-19 impact on HE in Wales, LE, May 20 [1mb]
HE governance
The 2019 Gillian Camm Review into HE governance is best understood as the sector's final attempt to stave off independent regulation. Accepting the need to address historical failures, Camms' remit was; 'to enable governors to operate at the leading edge of good corporate governance both in terms of compliance and crucially boardroom culture': read more on the review, its recommendations, and UCU Wales' response here
Initial teacher training
Following publication of the Furlong report into initial teacher training and education (ITT) in Wales, UCU Wales are concerned that the reforms to ITT are moving rapidly ahead and from our point of view, with very little expert practitioner input. We have put together a pack of the available information that we have so far:

Review of ITT in Wales: UCU Cymru consultation response, Mar 13 [277kb]
We are aware that the minister for education and skills is keen that ITT providers should 'raise their game'. However we are not yet aware what the criteria for programme accreditation will be. Currently there is a task and finish group looking at accreditation criteria, but do not know if any practitioners are included in this group.

We also know that a stakeholder group (see list in briefing pack) has been formed, to develop the 'approach to implementing the recommendations of Successful Futures and Teaching Tomorrow's Teachers'; however the 12 representative education trade unions have been informed that they can only have three places in the group on a rota basis. This in our opinion is not acceptable as it would mean that each union would only attend one in four meetings and practitioners would not be and influential part of the reforms; contrary to the recommendations of Donaldson. The joint trade unions have written to the minister expressing their concern over this issue (also in pack).
Update: the minister has agreed to invite all 12 of the education trade unions to participate in the strategic stakeholder group:

Wales ITT stakeholder group: minister agrees union invite, 25 Nov 15 [268kb]

The bidding process for ITT provision will begin in September 2016 with programme roll out scheduled for September 2018.

UCU Wales is setting up an initial teacher training network to discuss proposals. If you would like to become part of the group or if you would like further information please contact Lisa Edwards, who is also happy to come out and talk to members in ITT departments in Wales.
---
UCU Cymru documents
UCU Wales election manifesto 2021
Guidance for branches in Wales:
Some wise words from UCU Wales branch reps
Recent consultation responses include:
Other reports:
Last updated: 26 March 2021