•
•
•
•
•
•

UCU at TUC congress 2015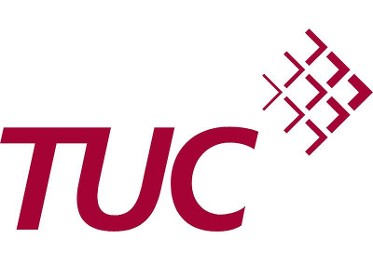 UCU at TUC congress 2015
Report from TUC Congress, held 13-16 September 2015.
It was a busy time for UCU delegates at the 147th annual TUC congress in Brighton this week. On Sunday evening UCU NEC member Martin Levy kicked off the union's contributions in a debate about the importance and the future of regional newspapers. On the first full day on Monday, UCU's president-elect Rob Goodfellow secured support from the rest of the movement for UCU's campaigning work against cuts to post-16 education.
Later that morning Dave Muritu, UCU NEC member and chair of the black members' standing committee, spoke out in the extremism debate and warned that the government's definition of extremism could be too narrow and said staff in schools, colleges and universities needed to be wary of signing up to anything where the government dictated that definition.
Ahead of Frances O'Grady's address to congress on Monday afternoon, UCU president Liz Lawrence moved the union's motion on casualisation -she warned that casualisation was not just something at the very margins of the economy and highlighted a recent UCU report that detailed the damage insecure employment has on staff and their families.
Richard McEwan, UCU NEC member and vice-chair of the further education committee, got things going on Tuesday morning as he spoke in a lengthy debate about the trade union bill. Later that morning, UCU NEC member Julia Charlton brought an amendment to a motion in the health debate that argued that the future recruitment of health educators depended on better pay conditions.
She used the findings of a recent UCU report to warn that, as well as fewer incentives for people to move into health education, over half of those currently in health education expect to leave the profession in the next five years. Jeremy Corbyn delivered his first major speech as Labour party leader in the afternoon.
In Wednesday morning's pensions debate UCU vice-president Joanna De Groot argued in favour of final salary schemes and Julia Charlton highlighted the gender gap between men and women when it comes to pension provision, while Martin Levy spoke in defence of the trades councils.
Guest speaker, director of Liberty Shami Chakrabarti, talked about the need to defend hard-won rights and freedoms. UCU general secretary Sally Hunt finished off proceedings with a statement from the TUC general council about the refugee crisis, which was prompted by an emergency motion from UCU.