•
•
•
•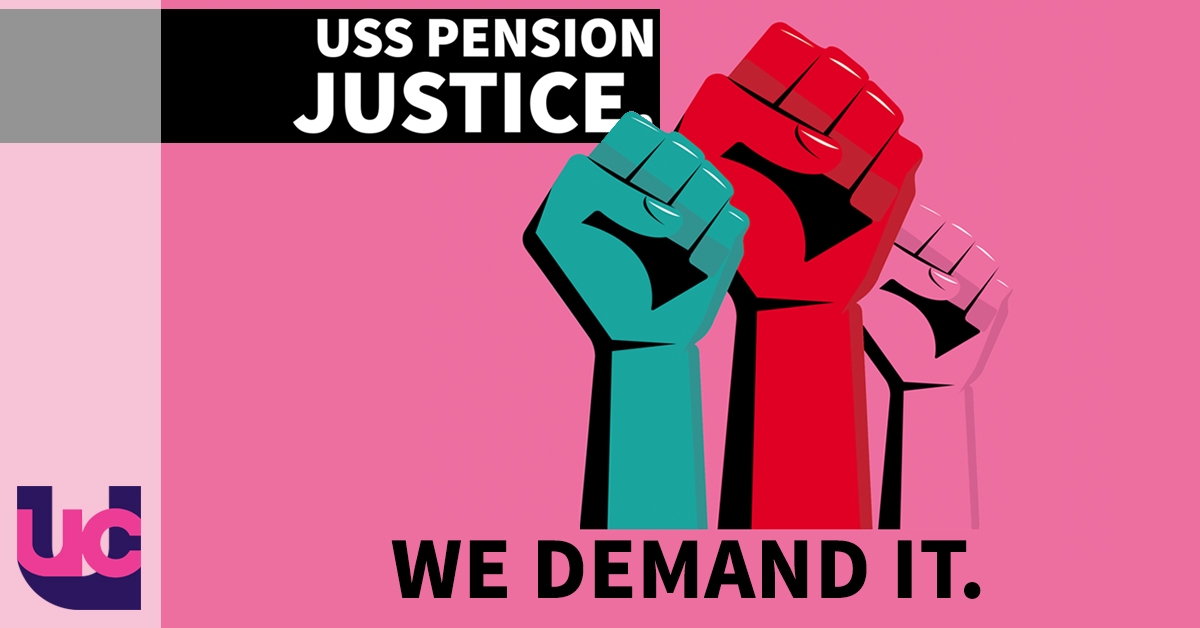 HEC decides no deal
13 March 2018
| last updated: 29 October 2019
UCU's higher education committee met today and rejected the proposed agreement to end the USS dispute brokered by the conciliation service Acas.
UCU general secretary Sally Hunt reported:

The union's HE committee today agreed to reject the proposals that arose from UCU's discussion with the employers at ACAS. This followed a very well attended meeting of representatives from USS branches.

'The overwhelming view of branches was that while the proposal retained defined benefit it did so at too low a level (only the first £42,000 of salary) and that the proposed reduction in accrual rate was also unacceptable. Branches were also clear that the refusal of the employers to shift their position on taking more risk was disappointing.

'Today's decision means that:
the union will not now attend the USS JNC tomorrow to endorse the ACAS proposal
the strike action called for this week will continue and the union will now make detailed preparations for fourteen days of strikes in the assessment and exam season
members who are external examiners at USS institutions will be asked to consider their position with a view to putting pressure upon the assessment season
the action short of a strike (ASOS) including the refusal to reschedule lectures or classes will remain in place.
'There is no doubt that your negotiators sincerely believed they had made sufficient progress at ACAS to put the proposed agreement to branches and members.

'Now, after our national meeting with branches, there is equally little doubt that the majority of members wish to reject the proposals as insufficient.

'UCU's greatest strength is that we are run by and for our members. It is right that members always have the final say.

'The union will now resume strike action and continue to seek to persuade the employers to meet our demands for a decent, guaranteed pension and for a shift in the unfair way that the fund is valued.

'For the avoidance of doubt, this week's strikes are on.

Thank you for your support.'