•
•
•
•

Vice-chancellor pay exposes 'cavernous' gap between staff & management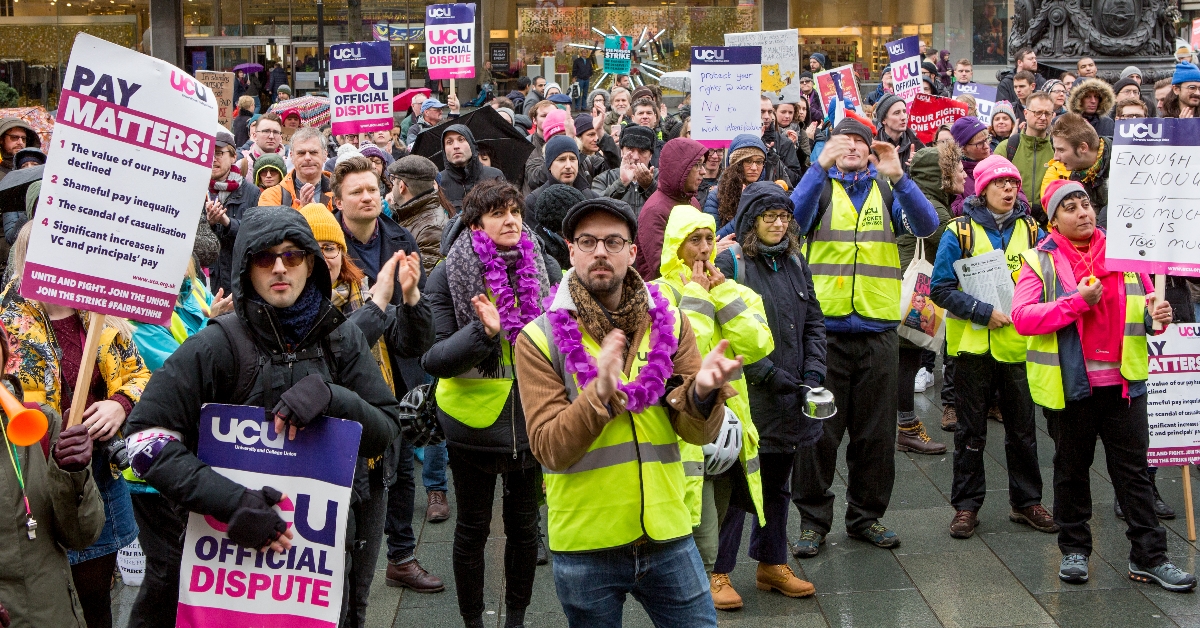 Vice-chancellor pay exposes 'cavernous' gap between staff & management
12 November 2021

UCU called vice-chancellor pay packets 'immoral' and 'unsustainable'.
The union was responding to the Office for Students report into senior staff pay in English universities.
UCU general secretary Jo Grady said: 'Last week, university staff voted to strike over devastating cuts to pensions and sustained attacks on pay & working conditions. These figures today, which further expose the cavernous gap in pay between university staff and management, will only make them more determined to take action.
'While university staff pay is cut by 20% and tens of thousands are employed on exploitative, insecure contracts, vice-chancellors across England are taking home as much as £584k a year and £100k for their 'accommodation costs'. These grotesque levels of inequality are not only immoral but unsustainable too, undermining the whole sector.
'Vice-chancellors on average are now enjoying a total remuneration of £269k per year and they should now look their staff in the eye and explain why they can't provide proper pay rises, decent pensions and secure contracts.
'Vice-chancellors like to claim they are paid these astronomical sums because they are uniquely talented and influential, but the reality is that they oversee a sector in which a demoralised staff are forced to take industrial action on an almost yearly basis. These so-called leaders need to wake up and address the litany of failures gripping the sector.'
Last updated: 12 November 2021