•
•
•

The Friday email: 16 July 2021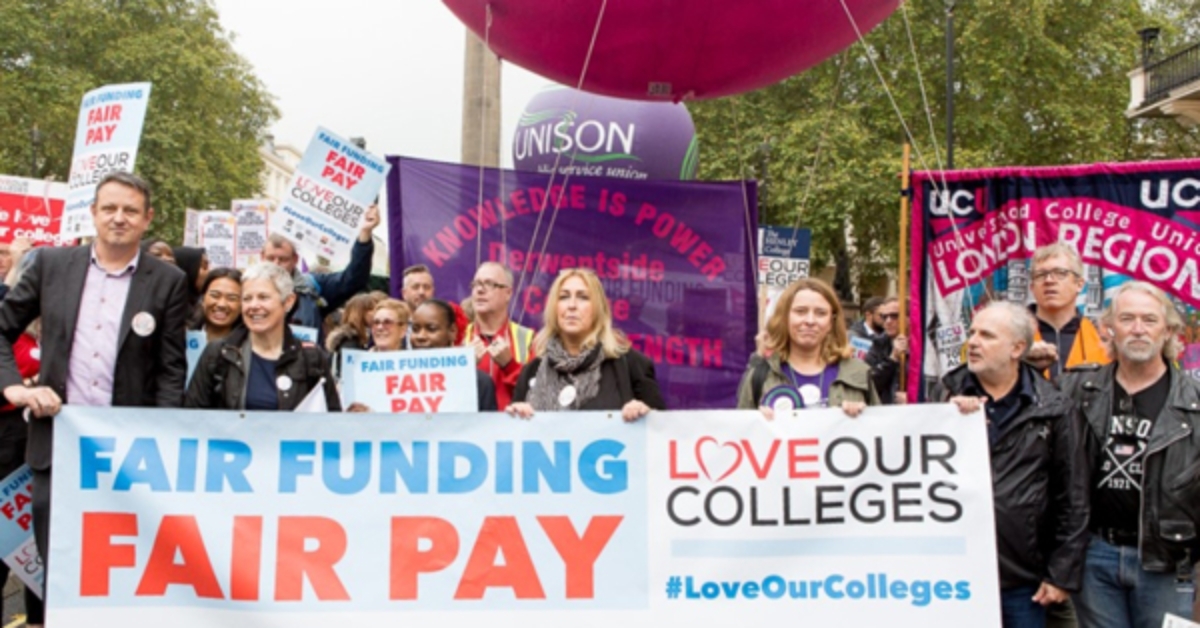 The Friday email: 16 July 2021
Further education: staff support strike over pay
Members of UCU in 15 further education colleges in England have voted for strike action in support of our campaign over pay. Staff at three colleges that are part of Capital City College Group, London, have also voted to strike over working conditions and compulsory redundancies. Union activists have delivered a stunning set of ballot results with an overwhelming 89% of members who voted backing strike action, on an average turnout of over 62%. Congratulations and solidarity to members in the 15 balloted colleges on these results which show FE staff have had enough and are prepared to fight for decent pay and proper investment in the sector. The employers are now on notice that action could begin in September if the disputes aren't resolved.
UCU response to relaxation of Covid-19 restrictions
Prime minister, Boris Johnson, made an announcement on Monday regarding the lifting of restrictions in relation to the wearing of face masks and other health and safety matters from 19 July. UCU provides an update on our health and safety advice to members and branches in response to this which can be found here.
Further and more detailed advice will follow. Please see here for UCU's advice on Covid-19.
UCU standing against racism
UCU condemns the racist abuse which has been directed towards Marcus Rashford, Bukayo Saka, Jadon Sancho and other members of the England national football squad in the days following Sunday's European Championship final. Read our full solidarity statement here.
Save Sheffield archaeology: staff will ballot for action
UCU members at University of Sheffield will be balloted for industrial action over plans to close the archaeology department.
To support the campaign against closure:
UCU members fighting back
UCU branches across the UK are fighting to defend jobs and conditions and you can click here to read our roundup of local disputes including fightbacks at University of the Arts, Warwickshire College Group and Novus prisons.
Oppose changes to teacher training
The Department for Education are consulting on proposals which threaten initial teacher education partnerships between schools and higher education institutions and could have a significant impact on teacher supply:
University of Chester: rally against redundancies, Saturday 24 July
University of Chester UCU invites supporters to a rally against job cuts outside the town hall at 12 noon, next Saturday 24 July where our general secretary Jo Grady will join other speakers including local MP Chris Matheson. UCU are campaigning against redundancies following a string of financial scandals and have put the university on notice that unless the redundancies are withdrawn we will ballot members for industrial action in each department for a rolling programme of strike action.
Last updated: 16 July 2021