•
•

Changes to teacher training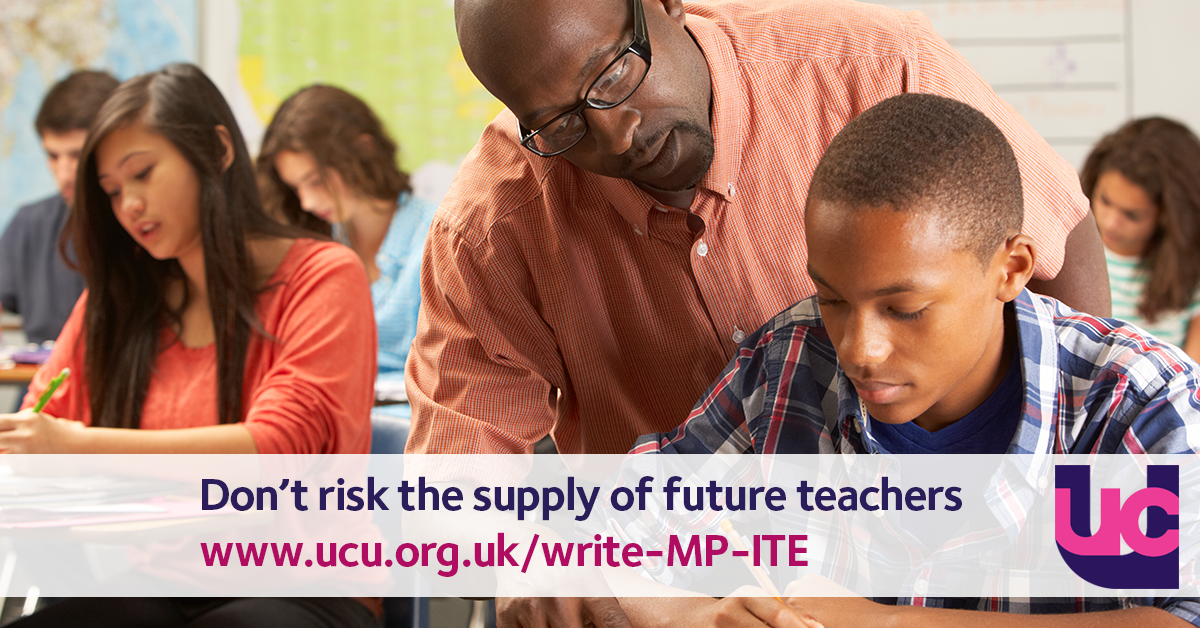 Oppose changes to teacher training
Please contact your MP about the proposed changes to the content and structure of initial teacher education.
The government are currently consulting on changes to the initial teaching training system (ITE).
We feel that the proposals could put thousands of training places at risk and affect teacher supply in the long term. UCU will be responding formally to the consultation but are encouraging members to write to their MP using our online tool.
Step 1: Search for contacts to email
Please search for your contact(s) using the form below. You can then select the contacts you wish to email.