•
•
•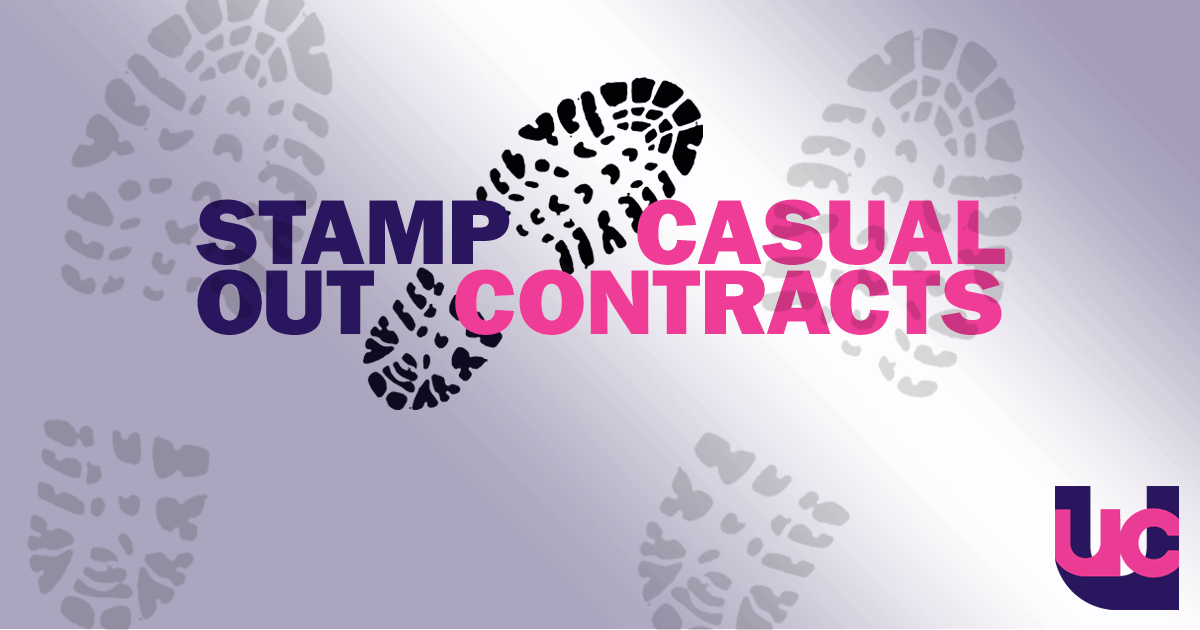 Significant win for PTHP staff at Petroc
27 April 2021
| last updated: 30 April 2021
Members at Petroc have recently won a significant victory for their part-time hourly paid lecturers from August 2021.
The win is part of a package of improvements that management have agreed in response to the branch's local claim and campaign.
The package includes a 2.1% for all staff backdated to August 2020 and an improvement of annual leave provision.
The settlement for part-time hourly paid (PTHP) falls short of the branch's claim but does represent an improvement for our casualised members at the college and is a significant step forward in their campaign:
​from 1 August 2021 PTHP lecturers whose hours are at least 40% of the 864 annual hours and have 2 years of service will be offered the opportunity to move to the appropriate permanent salaried fractional contract. Thereafter, each year, the college will set aside a budget to move PTHP staff, who meet the appropriate criteria, to fractional contracts. While wishing to retain an element of workforce flexibility, the college is committed to no more that 10% PTHP, and will review that figure with the unions should the financial situation improve
as agreed previously with the joint unions, and implemented earlier this academic year, the college will continue to offer PTHP staff with more than two years of continuous service a variable hours permanent contract with at least 2/3rds of their annual hours as a minimum
the college will continue to convert PTHP contracts into fractional contracts when the post holder becomes a programme lead or when they are asked to undertake significant elements of the fuller duties of a salaried lecturer​
the college will continue to treat all PTHP staff as employees. In the same way as other staff, after 2 years of continuous service PTHP staff accrue additional statutory rights (eg. right to redundancy pay).
Congratulations to the branch on this win.
---