•
•

FE fights back
---

Love Our Colleges - making the case for extra government funding to support fair pay and funding in further education.
---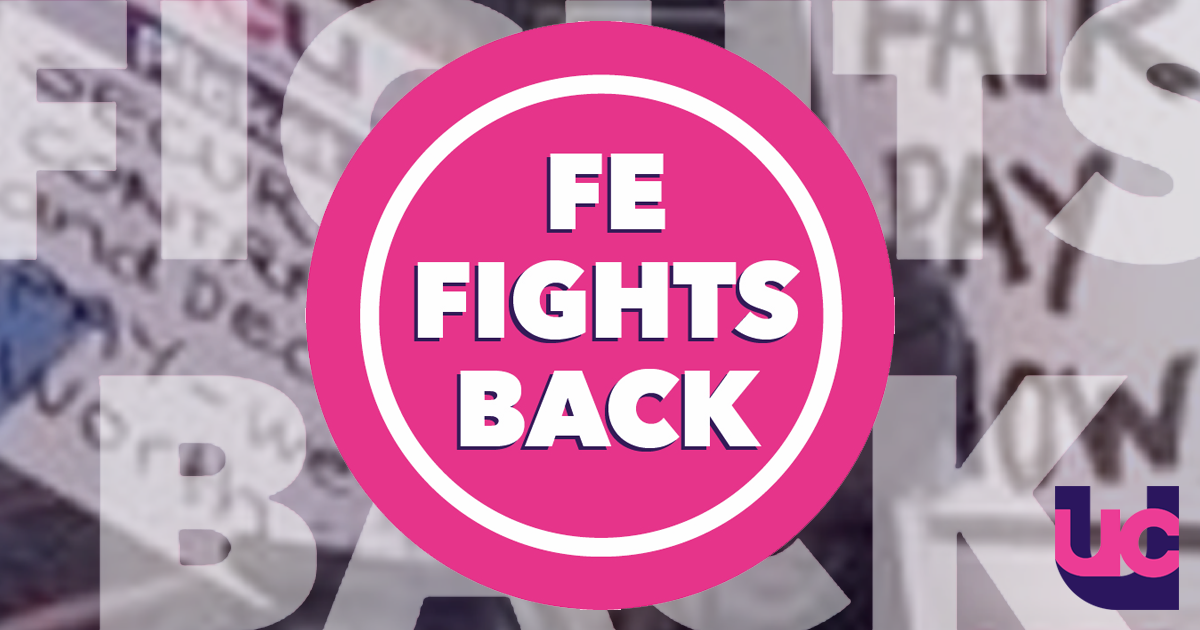 FE fights back
FE staff in England are getting a raw deal from their employers. Workloads have never been higher while average pay packets have shrunk and the latest kick in the teeth - recommended 1% pay rises in previous years have not even been implemented in over 40% of colleges.
And UCU has now described the latest pay offer of just 1% from college representatives the Association of Colleges (AoC) as 'derisory'.
UCU's Sean Vernell has argued that national pay bargaining mechanisms are failing the sector.
Meanwhile college accounts show 17 college principals earned over £200,000 in 2016/17 and over a third enjoyed a pay rise of 10% or more.
UCU's current wave of campaigning for better pay and better jobs in FE means many branches are now taking up issues like pay, workload and job security directly with your college management.
After they initially stated a refusal to enter negotiations over the pay claim, the Association of Colleges (AoC) has U-turned and confirmed that they will now receive the claim aimed at improving pay and conditions.
Campaign materials
We also have a selection of campaign posters for you to put up around your workplace.
---
Making a difference:
Taking action:
Post messages of support on social media using #FEFightsBack.
Latest #FEfightsback headlines
Please get in touch with your local UCU branch if you would like to get involved in campaigning for a better deal for staff.
---
How FE can support social justice, educational access, and lifelong education
As part of UCU's FE fights back campaign, we are continuing to highlight the wider value of further education (FE).

That's why UCU has jointly commissioned research on how FE can support social justice, educational access, and lifelong education with Education International, the global federation of teaching trade unions.

Professor Leesa Wheelahan, Professor Gavin Moodie and Dr. Annette Ford, researchers at the University of Toronto in Canada are conducting this research for us. The same research will be conducted in four countries - Australia, Côte D'Ivoire, Taiwan as well as England.

To help us make the case for FE, please fill in this short survey.

If you would like to be interviewed as part of the research, please contact Professor Leesa Wheelahan.
Last updated: 16 September 2020