•
•
•
•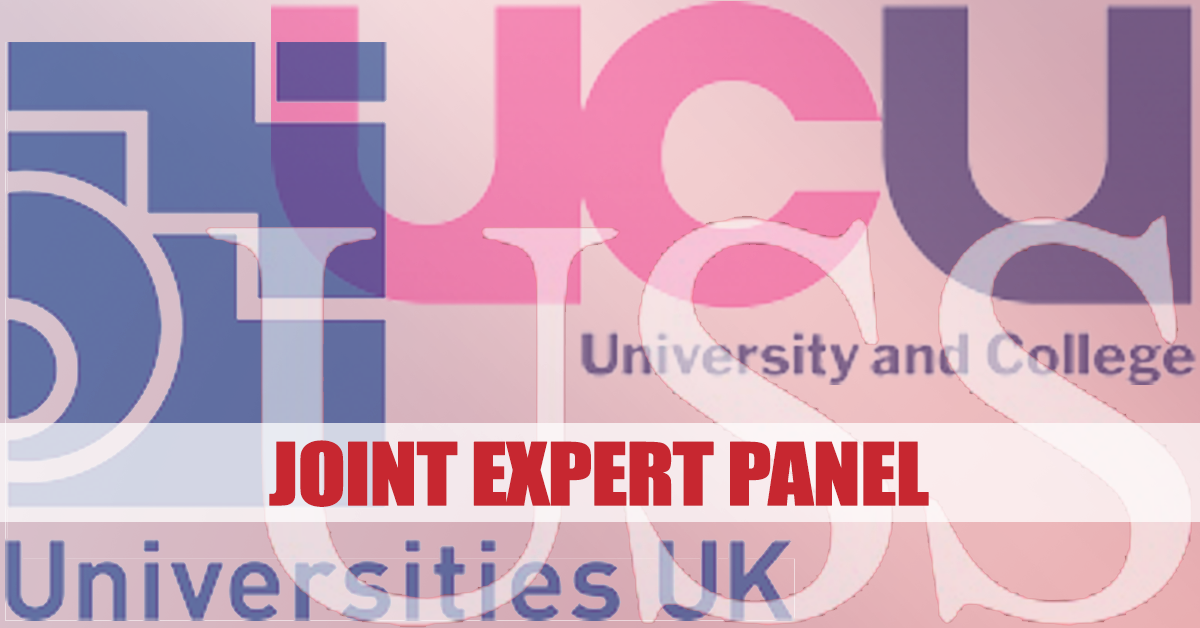 UCU Joint Expert Panel vacancy
11 January 2019
As a result of the unavoidable resignation of one of the UCU JEP members we are seeking to appoint a new JEP panellist to sit on the JEP as phase 2 of the work commences.
We are particularly interested to receive submissions from applicants who have a demonstrable actuarial background and knowledge.
The closing date for nominations is Friday 25 January. We will be looking to appoint the successful candidate the following week so they can participate in a meeting of panel when it meets to consider phase 2 of its work. The meeting is proposed for Friday 1 February.

Please download full information and details on how to apply here [112kb].
The latest on the JEP can be found here: www.ussjep.org.uk.