•
•
•

TPS latest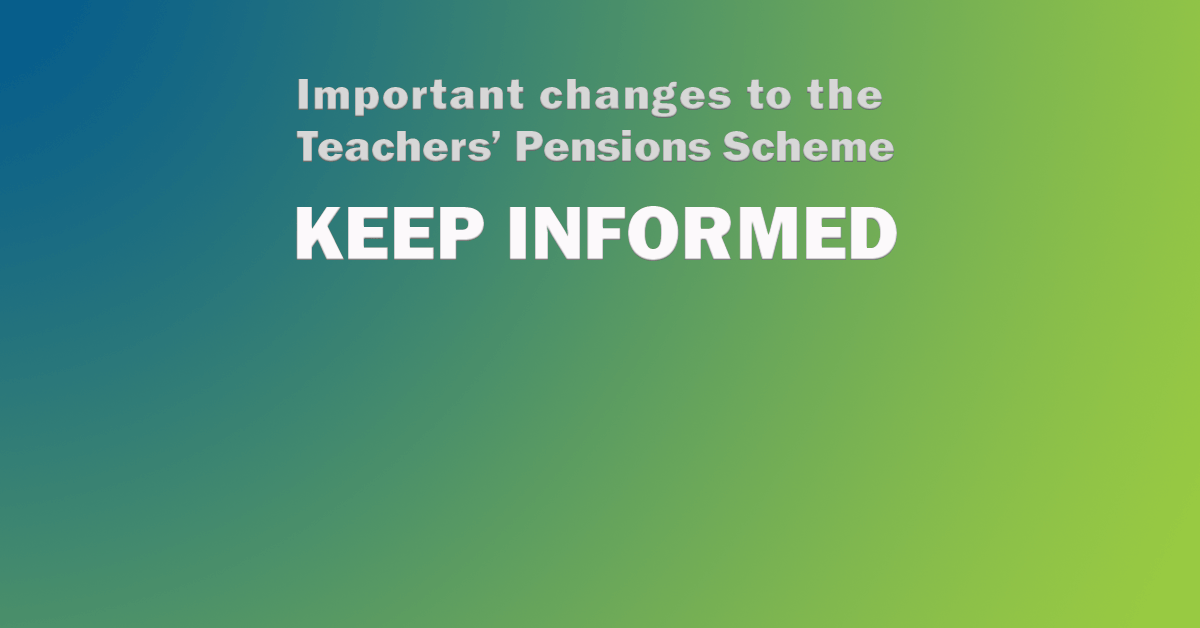 Teachers' Pension Scheme
Latest information on the Teachers' Pension Scheme.
The Teachers' Pensions Scheme (TPS) no longer sends annual benefit statements, so make sure that you have signed up to 'My Pension Online' to check your statement.
Latest news
Compulsory job cuts ruled out at Winchester
23 May 2019
Five days of strikes due to start on 28 May at Winchester University have been suspended after the university agreed to rule out compulsory job losses. Staff had been set to walk out over a row over planned cuts of 10% of the workforce, a move blamed by the university on increased costs in pensions: Strikes suspended as Winchester University rules out compulsory job cuts
UCU raises concerns about impact of TPS changes in Guardian
25 April 2019
Acting general secretary Paul Cottrell has written a piece for the Guardian highlighting the impact of TPS changes at Winchester and Cumbria Universities, warning against knee-jerk responses from institutions and pledging that UCU will challenge any attempts to attack members' pensions.
Government confirms it won't fund TPS cost increases for universities
10 April 2019
The Department for Education has published its TPS consultation response, confirming it will not fund universities facing increased costs as a result of the TPS changes. UCU criticised the decision, saying the government was wrong to be relaxed about the potential financial problems the decision could cause - read UCU's full response here.
First impact
14 March 2019
Branches have been sent an update on what's been happening following the recently announced 7% increase in TPS contributions and the first evidence of consequences at the University of Winchester: Contribution increase: first impact
Benefit improvements paused
27 February 2019
There have been further developments in the planned changes to TPS which have led to the benefit improvements being put on hold due to an age discrimination case. However, this has not paused the increase in employer contributions. You can find more information in the update sent to branches.
TPS consultation
1 February 2019
As a result of proposed changes to the Teacher's Pension Scheme, which impacts differently within the UK employers are facing increases to their contributions, but members' benefits are improving. It is unclear how employers will react to the increases and the government is currently consulting on the funding of changes and wants mitigating evidence of the impact in HEI's to enable them to look again at supporting the sector. Branches have been asked to follow up this development with employers and report back.
UCU TPS briefing
November 2018

TPS briefing, Nov 18 [115kb]
TPS pensions: government must cover shortfall
15 November 2018
Changes to the Teachers' Pension Scheme (TPS) could cost colleges and universities nearly £300 million in additional costs. The recent valuation has indicated a big increase to employer's pension contributions an extra 5% to 7% on top of the current 16%. It also indicates an improvement to career average member benefits at no increased cost to members.
In an article for Left Foot Forward, UCU's Matt Waddup calls on the government to clarify the situation and confirm that they will provide extra funding to offset the shortfall.
Last updated: 7 June 2019