•
•
•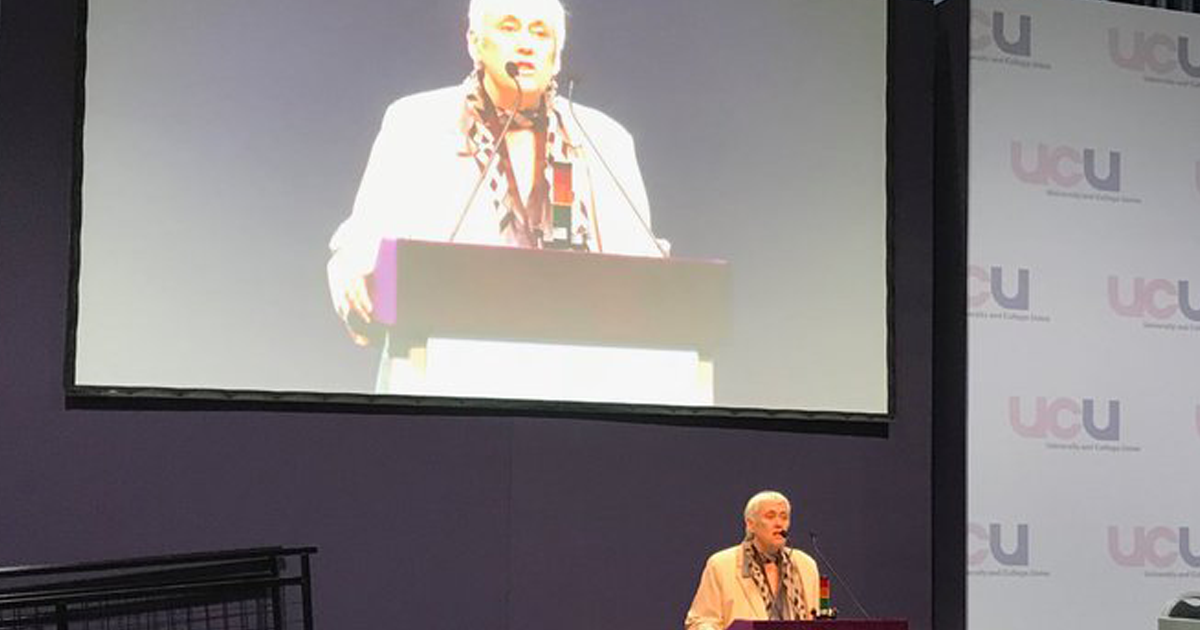 UCU president says unions work best when they put members first
30 May 2018
Trade unions work best when members are at the forefront of campaigns, negotiations and decisions, the president of UCU Joanna de Groot said today.
Opening the union's three-day annual conference in Manchester, Joanna said she had seen UCU members leading from the front across a range of campaigns during her year as UCU president. She said the union would go from strength to strength if it listened and learned from the thousands of new members she said were bringing wider experience and fresh insight to the union.
Reflecting on her time in the union and one of its predecessors - the Association of University Teachers (AUT) - Joanna said the merger 12 years ago with Natfhe had delivered a union that was more than the sum of its parts.
She told delegates she cut her teeth as a trade unionist 47 years ago as an idealistic post-graduate and, while she had learned a lot and changed a lot in that time, she was still idealistic about the power of people to change things when they work together.