•
•
•
•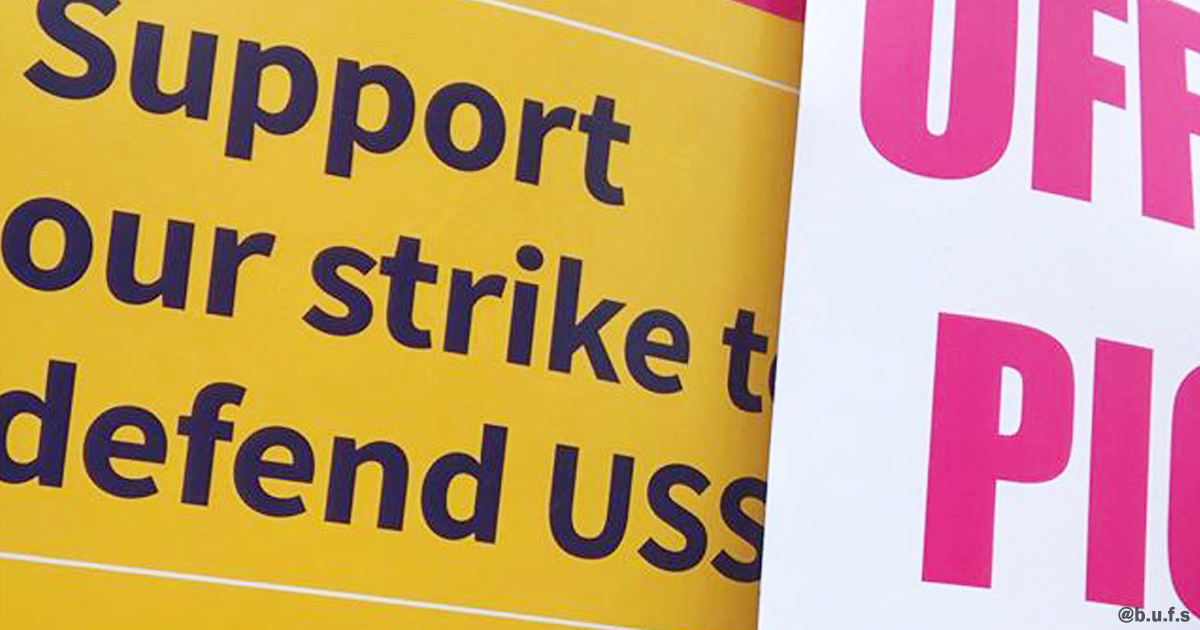 Shifting positions
6 March 2018
A shift in position by the employers over negotiations over changes to the USS pension scheme sees talks resume.
UCU general secretary Sally Hunt has reported that Universities UK (UUK) changed their position and agreed to resume talks today rather than delaying until tomorrow afternoon.
In her daily update to members she reported 'By 8pm last night, UUK revised their position and agreed to meet today. This was a welcome shift.
'UCU has made sensible, affordable proposals to resolve the dispute.
'We now expect a response from UUK.
'Please continue your incredible strike action.'
She made a further appeal to any members who hadn't yet taken action over the changes to USS, saying 'again, to the minority who have not yet struck - please take a look at what your colleagues are doing on your behalf. Working while your colleagues strike is in effect to take sides.
'Instead, please join us and fight for a decent, guaranteed pension for all.
'Thank you for your support.'
She also welcomed members from the University of Bradford, St Georges, Ruskin College and the Institute of Development Studies who joined on strike action today.