•
•
•
•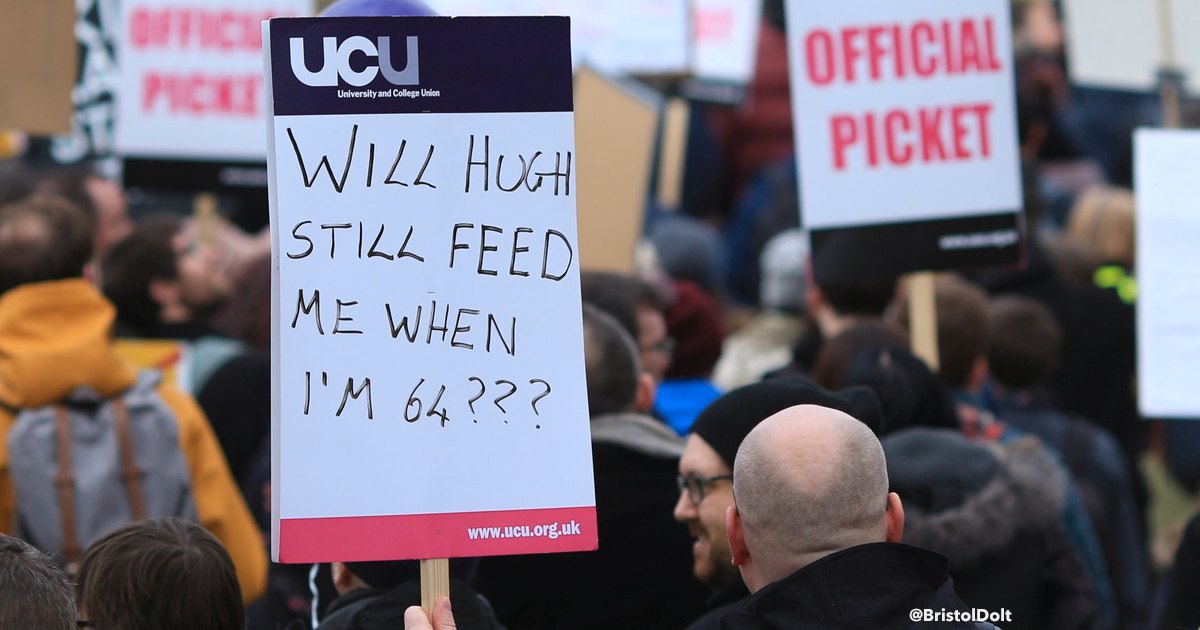 Continuing and steadfast support
5 March 2018
UCU general secretary Sally Hunt has this afternoon praised the steadfast and continuing support of members taking action to fight changes to their USS pension.
She writes to members:

Thank you for your continued, steadfast support for the union.

Picket lines have once again been very strong indeed today, with more great support from students.

I wrote an article for The Guardian this morning which sets out my hope that universities at last start really listening to their staff.

We started Acas talks this morning. I will update you when I can. In the meantime it is a source of real strength to the negotiating team that we know you are right behind us and that the strike action is as strong as ever.

For the avoidance of doubt, this week's strikes continue.

Thank you again for your support.'
She also congratulated members at Sheffield and St Andrews who ran fantastic campaigns against the 'nasty but legal' punitive pay deduction policies announced by those institutions - both have now backed down.