•
•
•
•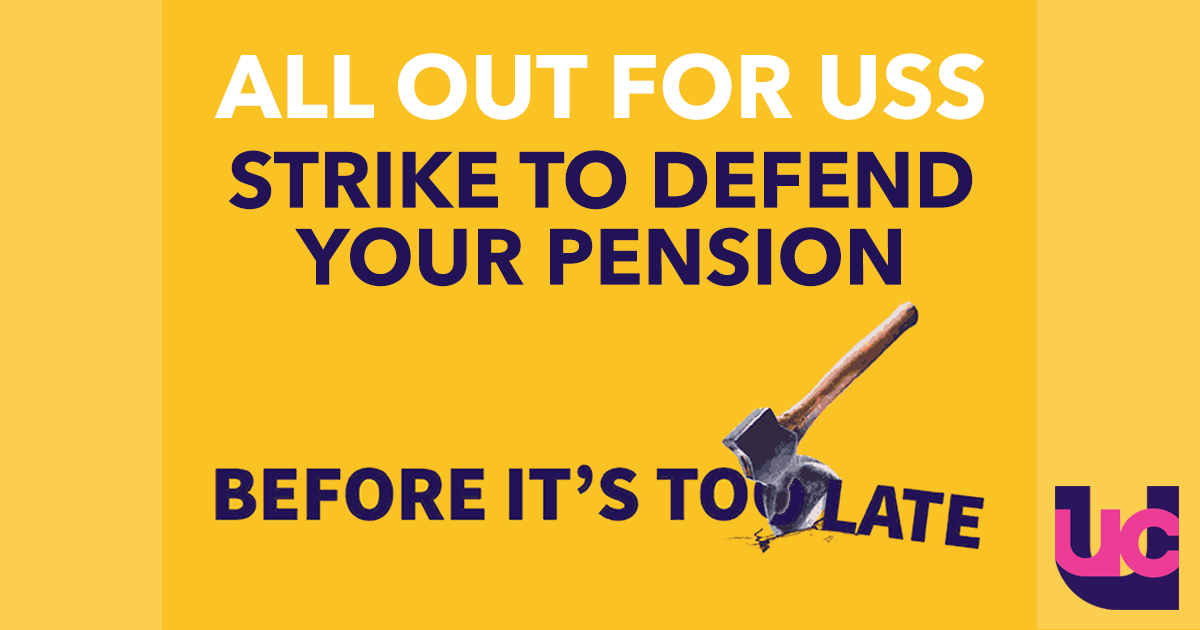 Offer of ACAS accepted
27 February 2018
| last updated: 28 February 2018
After another cold day on picket lines by striking members UCU's general secretary reports that the employers have now agreed to talks at ACAS.
She tells members:

We finally met the employers today.

UCU put forward a comprehensive set of proposals to resolve the dispute.

You can read more about our proposals here.

The employers' response to our proposals was to, at last, agree to go to ACAS in an attempt to resolve the dispute.

A welcome development.

For the avoidance of doubt: tomorrow's strike is on.

Please continue to support the strikes. It is your action which is slowly moving the employers towards negotiation.

If you are one of the few UCU members who has not yet struck, please join us tomorrow. We are fighting for your future too.

Thank you for your support.

Sally Hunt
UCU general secretary

PS. If you are in and around London please come to the march from Malet Street to Westminster Hall tomorrow. I will be speaking at the rally at 2pm alongside an array of politicians, members and other strike supporters including Angela Rayner and John McDonnell.