•
•
•
•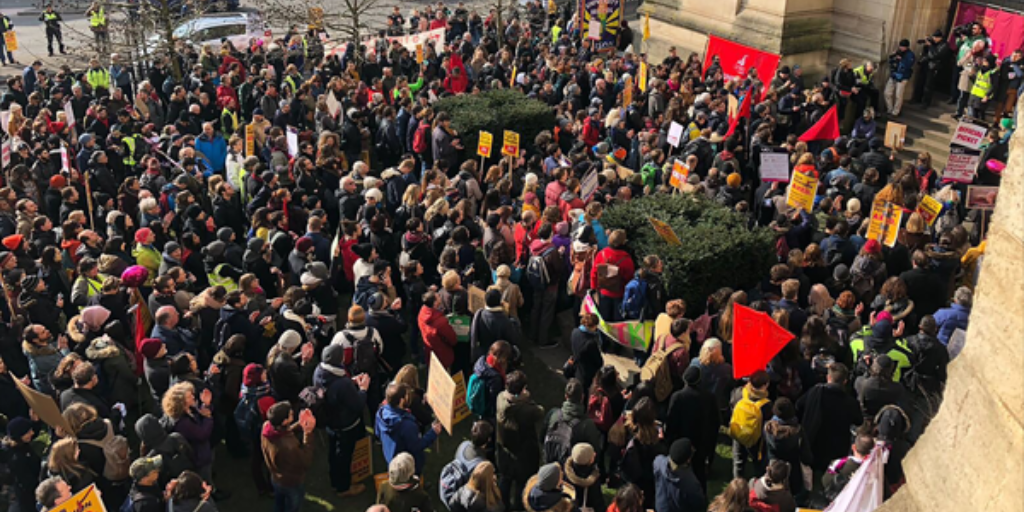 Resilient strikers not curbed by winter weather
23 February 2018
| last updated: 26 March 2020
Day two of UCU's USS strike action continued the solid turnout seen on day one.
The general secretary's update for members on day two of strike action led with the breaking news that the vice-chancellor of the University of Cambridge is the latest voice added to the chorus calling for further negotiations over the future of USS.
Her message goes on to say:
'Freezing temperatures did not dampen the atmosphere on day two of our strikes.
Thank you again for your solid support of the action.
Today was the day when the action really started to bite. Social media is full of students saying their classes have been cancelled - most of whom are blaming the universities. The action by professional and academic-related staff is having real impact too with administration, IT, library and a range of other professional services that make our universities tick grinding to a halt.
Today started with front page headlines describing employer splits. Things haven't got much better as the day has worn on.
There are now seventeen institutions who have publicly called for more negotiations. Yet as I write this UUK, which had a strike summit in London today, nonetheless continues its hard line position.
For UCU's part we are ready and willing to negotiate now but we need someone to negotiate with.
So on Monday we must strike again.
The employers are watching closely for any weakening of our resolve - some seem to think that after staff had 'let off steam' they will go back to work.
I don't think so. I have never known such determination from members to achieve justice, nor such support from students for our fight.
Thank you again for your support.
Sally Hunt
UCU general secretary'