•
•
•
•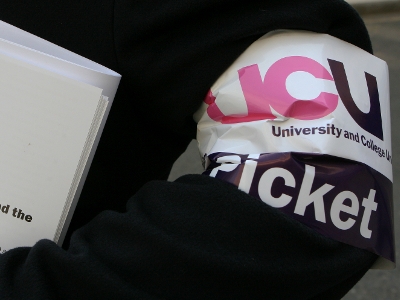 Levy announcement: exemption of members earning under £20,000
28 July 2020
| last updated: 29 July 2020
Further to my previous updates regarding the levy of members, I am writing with some more information about the steps which we are now in a position to take to mitigate the levy for lower paid members.

Thanks to the extraordinary level of donations we have received so far, I can now announce that the levy will not apply to any members earning under £20,000 (according to the information held in our membership database). This is in addition to the exemptions which were already in place for retired members and for those in our standard free membership scheme. This means that our 30,000 lowest paid members will not be levied at all.

The amount of donations from members and branches wishing to help reduce the levy for lower paid members has been remarkable - a powerful demonstration of the solidarity that exists within and across our sectors. We have received over £250,000 so far from members and branches, and are expecting to reach £300,000 once further pledges of donations from branches have been processed. Thanks to all those who have donated. This influx of donations has now taken us beyond our previous fundraising record for a single financial year.

Next steps

Members earning £20,000 or more will still pay the first instalment of the levy. If this applies to you, this means that £10 will be deducted from your account on 31 August and you will receive formal postal notification of this in due course. We have done everything we can to avoid levying members by saving in other areas of the UCU budget, and seeking donations from our wealthiest branches - but there is now a significant and increasing backlog of claims to the Fighting Fund that need to be paid and that is our priority.

We are still looking to establish whether it will be possible to exempt some or all members earning over £20,000 from the second, £5 instalment of the levy approved by the national executive committee (NEC) in February - and we hope very much that it will. There will therefore be a special meeting of the NEC on 11 September. The purpose of the meeting will be to review the position of the Fighting Fund, including new claims received and further savings that may be identified relative to the 2019-20 budget. The NEC will decide whether the £5 instalment needs to be taken and if so, from which subscription bands (for information on our subscription bands, click here).

In the meantime, we are still encouraging you to donate if you can spare any money to do so. Your donations have already ensured that members earning under £20,000 will not be levied, but any further donations you can make will give the NEC more options to mitigate the levy for members in higher subscription bands, starting with those earning between £20,000 and £30,000.

The link to donate is here.

For an updated version of our Q&A on the levy, click here.

Thank you.