•
•
•

The Friday email: 03 July 2020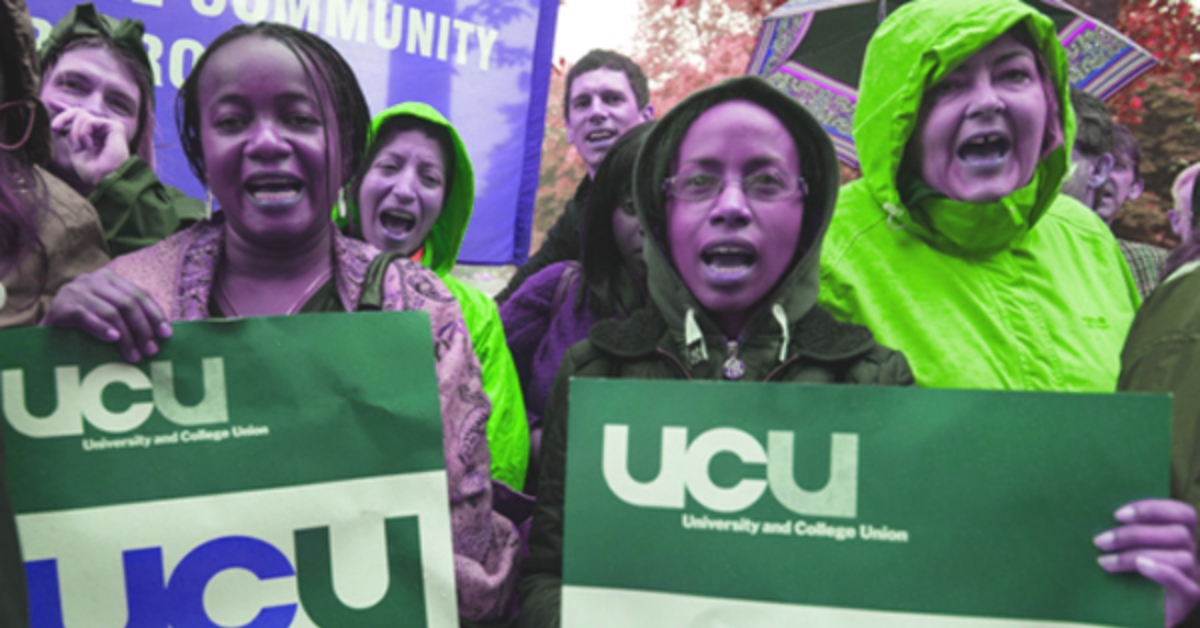 The Friday email: 03 July 2020
Support our Fighting Fund: update on the levy
Jo Grady, UCU general secretary has written to members with an update on the membership levy along with some FAQs which you can read here. Please donate to the UCU Fighting Fund here and help members take strike action to defend jobs and education. A further update will be going out later today (Friday 3 July).
Fund the Future: reconstructing further, adult and prison education
UCU members in further, adult and prison education are invited to join us for UCU's Fund the Future FE launch and join the conversation about the role of colleges after the Covid-19 crisis. UCU FE activists have published this article for discussion.
Fund the Future: protect our universities
UCU has welcomed new money for higher education from the government's university research package but argues more needs to be done to safeguard the sector and protect students and staff. UCU general secretary, Jo Grady said: 'We desperately need a package that prioritises the needs of students and staff across our diverse higher education sector and guarantees all universities' survival. This is why we are calling on the government to properly underwrite the sector and fund the future. Universities are a crucial part of the economic and social fabric of the UK and they must all be given the support they need to ensure they can be central to our recovery from the Covid-19 crisis.'
More on our Fund the Future online hub here.
University of Manchester UCU says no to pay cuts
UCU are calling on University of Manchester management to rethink plans to pre-empt a projected shortfall in income with proposals to cut staff pay, potential job losses and an attack on the institution's sector-leading suite of security of employment agreements. The local UCU branch have launched a campaign to resist these attacks. Please send messages of support here.
Calling GTAs...
Graduate Teaching Assistants (GTAs) are campaigning against attacks on their employment rights and conditions as a result of the crisis and invite other GTAs to answer the questions in this survey.
Get involved: task group on sexual violence in education
There is less than two weeks left for members to apply for a paid position UCU's task group on sexual violence in tertiary education. Any member can apply and we encourage applications from members with varying types of experience and expertise including but not limited to experience of research, advocacy, volunteering, professional and/or lived experience. The task group will run for 6 months and require 3.5 hours per week of activity. Applications are open until 15 July. Positions are available for membership and for chair of the task group.
University of Liverpool: defend all jobs
Union activists at University of Liverpool are campaigning to scrap non-essential capital development projects and to introduce a maximum wage of 100K in order to save precarious staff from redundancy. Please watch and share their video and get in touch with the branch who would welcome talking to other UCU branches campaigning to defend precarious university staff.
Visa monitoring during Covid-19 crisis
Unis Resist Border Controls (URBC) is running a survey to investigate how technology is being used for visa compliance in universities during the current health crisis - please take a few minutes to complete the survey here.
Last updated: 3 July 2020