•
•
•

The Friday email: 26 June 2020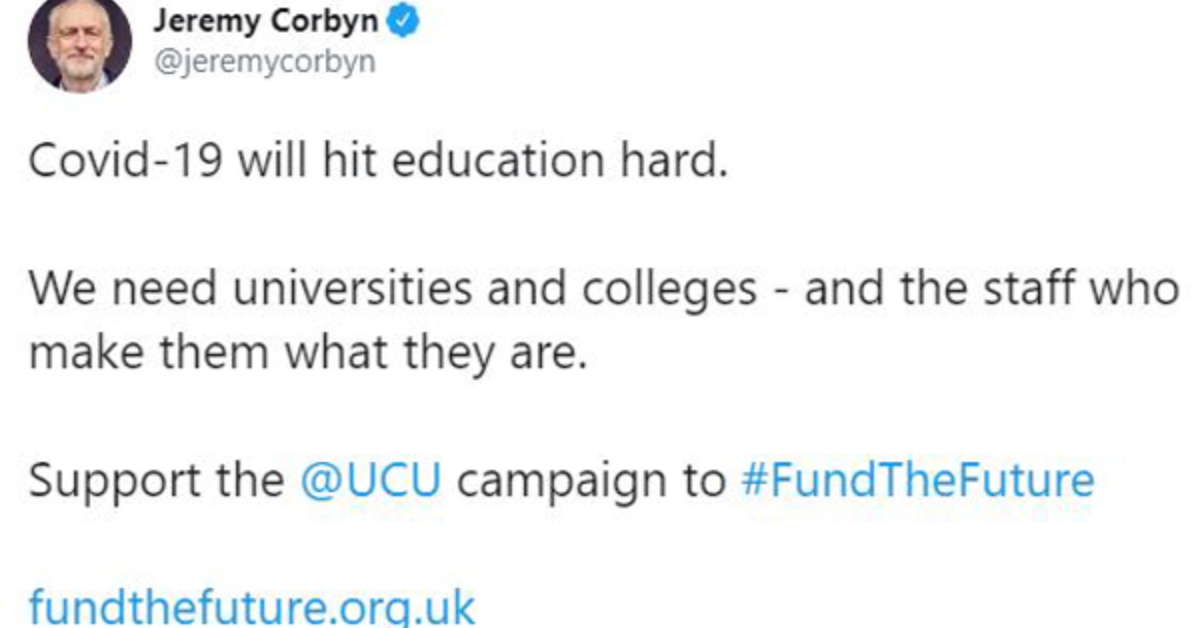 The Friday email: 26 June 2020
Fund the Future: protect education for all
Thanks to long-time supporter Jeremy Corbyn for joining our call to Fund the Future. Our campaign to protect jobs and secure government funding for education needs your help too. Please click here to contact your MP and see how people in your local community will be affected by cuts to further and higher education as a result of the Covid-19 crisis.
Please spare some time to support our campaign:
50 years of Pride
Monday 28 June marks 50 years since the first Pride. UCU will host a virtual Pride event this summer. More details will follow soon. You can learn more about LBGT+ history on the Voices and Visibility webpage and find resources on tackling LGBT+ discrimination on UCU's equality advice and guidance page.
Redundancy protection for pregnancy and maternity
On 8 July, a new bill will be introduced to parliament calling for strengthened protections against redundancy for pregnant women and new mothers. UCU, along with the Maternity Action and others, is urging the government to adopt the Bill before the summer recess - you can help by emailing your MP using the template here. You can also find out more about the bill here.
Support our Fighting Fund: levy of members
Please see here a message from Jo Grady, UCU general secretary about the levy of members to support the UCU Fighting Fund. There is also a Q&A about the levy here.
Last updated: 26 June 2020