•
•
•

The Friday email: 13 March 2020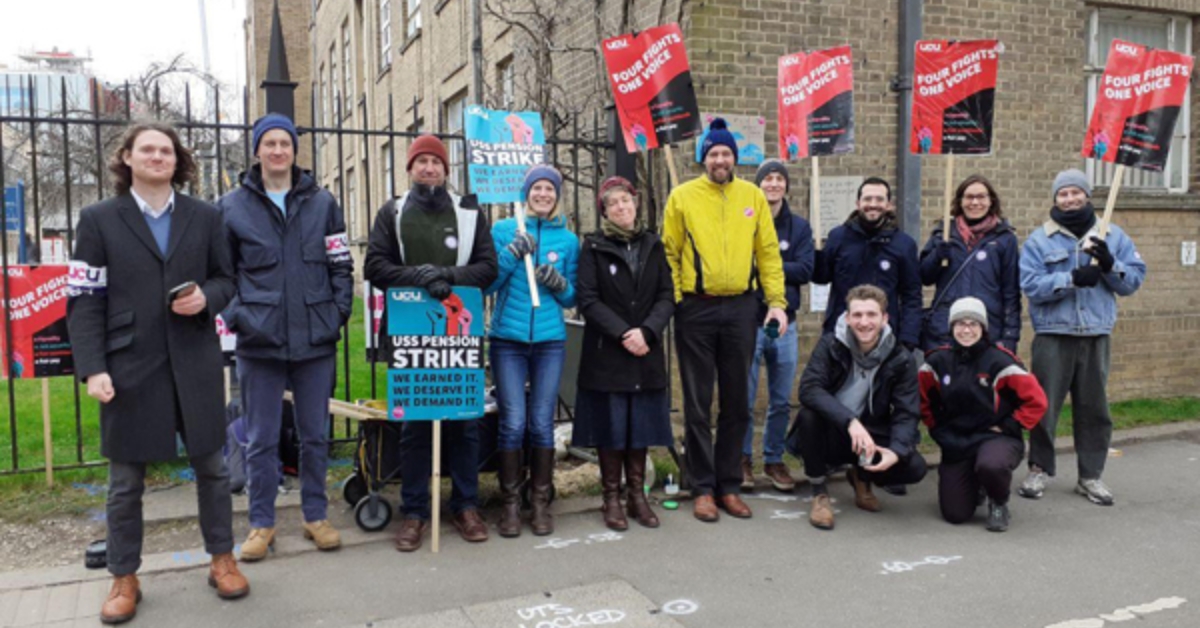 The Friday email: 13 March 2020
Update on higher education strikes and the Coronavirus crisis
Thank you to the thousands of members on strike in higher education and for everyone that has supported picket lines or donated to our fighting fund. Please continue to help keep the strike alive by sharing our fund raising appeal far and wide. Further guidance and the form to make a fighting fund claim are here.
The general secretary wrote to members yesterday with advice on the industrial action in light of the continuing Coronavirus crisis. Branches have been advised to postpone large events and rallies until such time as the potential health risks from large assemblies have reduced. Members in striking branches are advised to assume that picketing continues unless otherwise notified by their branch. If you have any questions about picketing, please contact your branch. UCU's NEC today meets today with a special higher education committee (HEC) this afternoon to discuss matters including the impact of the virus and a full report will follow.
Tower Hamlets College dispute ends with improved pay deal
UCU members at Tower Hamlets College (THC) have resolved a dispute on pay, conditions and trade union rights following 8 days of strike action in the last year. The union has secured an agreement with New City College Group employers that makes an important step forward for all those who work and study at the college including a minimum consolidated pay award of 2.75% for August (3% minimum for lowest paid), measures to address workload, formalised union rights and other improvements to working conditions. Congratulations to all involved and thanks to everyone who supported the campaign.
English literature redundancies at University of Portsmouth
The University of Portsmouth has started consultation with UCU about proposals that would make 60% of academic staff teaching English literature redundant. We are calling on the university to withdraw the threat of these drastic cuts to English literature and ask you to sign and share this petition set up by students.
UCU equality research conference, 15 May
There is a one-day conference for academics, researchers and activists conducting research on equality in Manchester on Friday 15 May. Deadline for registrations is Monday 3 May.
Last updated: 13 March 2020