•
•
•
•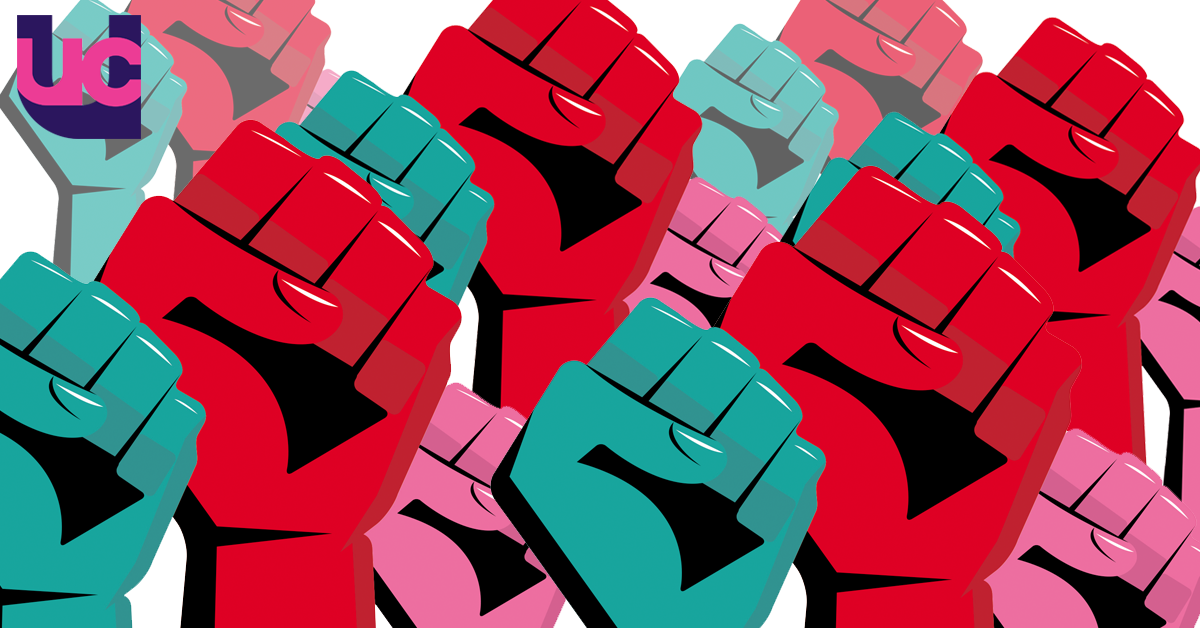 Reballots, coronavirus, REF, marking boycotts, and other industrial action FAQs
11 March 2020
I thought I would write again now to address some of the most common questions which you've raised and provide more information about our ongoing talks with employers.
Four Fights negotiations
Our negotiators met employers on Monday for talks in our 'Four Fights' dispute. Discussions followed a similar pattern to previous meetings: constructive dialogue and good progress towards a possible resolution on equality, job security, and workload, but employers remain very resistant to making an improved offer on pay. It's clear that your continuing strike action is pushing them a long way on the non-pay elements of our demand, but my view is that further progress on pay will probably require a strong performance in our reballots. A fuller report from the pay negotiators can be found here.
USS negotiations
On Monday USS circulated a discussion document to employers that will inform their approach to the 2020 valuation. Our negotiators and professional actuarial advisers have serious misgivings about the approach USS is proposing to take, which in our view is not properly informed by the recommendations of the Joint Expert Panel or by the input which we and the employer representative, Universities UK, have provided.
Unless we take a stand now, USS's approach is likely to lead to higher contributions in future and further attacks on our benefits from employers which we will need to resist. We have been in this position before, and this time, we need to see a concerted push from Universities UK to make USS take a more transparent and cooperative approach to the valuation.
We are meeting Universities UK this afternoon and again on Thursday. One of our main goals will be to press them to give clear guidance to employers that USS's discussion document is not up to scratch and that a lot more work remains to be done for stakeholders to have faith in the valuation process.
At the same time, we are still discussing the matter of the contribution increases that will continue to make the scheme unaffordable to members unless employers offset them with higher contributions of their own. I will update you as soon as possible after the talks have taken place.
What is UCU doing to consider the effects of coronavirus on our industrial action?
Understandably, Covid-19 is at the forefront of members' minds, and many of you have asked me about its implications for any potential action. The union, and in particular the higher education committee (HEC), will need to consider this very carefully, putting the safety of staff and students first. The HEC may wish to consider scheduling different kinds of industrial action and/or with different timings, depending on how the situation develops - but at this point it is too soon to say what will be the best thing to do.
What is beyond any doubt, however, is that we need to prepare for a potential wave of campus closures over the next few weeks, along with restrictions on work-related travel. This will have knock-on effects on our reballots. It may become difficult for members to access their ballot papers. If necessary, we will make it possible for you to change your primary postal address from your work to your home address in our membership database, and get a replacement ballot paper ordered there.
What are our options for industrial action next term?
As I said in my last email, the summer term provides a range of new opportunities to cause disruption. We are already making plans to expand our use of action short of a strike (ASOS) and, as I explained in my last email, we have to consider a potential marking boycott if other options do not produce a good offer from employers.
I've had a lot of feedback via email and on picket lines and I have also seen more than one branch debate options for further action and pass motions at members' meetings. I really appreciate your feedback - scheduling industrial action is always complex and involves trade-offs but I want the union to do everything it can to take members' thoughts and proposals into account.
I am particularly keen to hear from colleagues in academic-related and professional services posts, because I know that strike action and ASOS can work in very different ways for you. We need to make the best use we can of the unique contributions you make to your institutions and identify the leverage you can give us over employers.
Branches are being invited to provide further feedback on what kinds of disruption members are best placed to take during the summer term. This may vary quite a lot from branch to branch. Now is the time to start thinking, discussing with your colleagues, and looking out for emails and invitations to meetings where you can have your say and inform the HEC's plans for further action.
Can we try disrupting the REF?
A lot of you have asked about the REF and other forms of research-related disruption. We have already listed some REF-related activities in our current guidance on ASOS and on 'voluntary duties', and we plan to adopt as expansive a list as possible in institutions that renew their mandate for ASOS from next term. We are also taking further legal advice on a range of other non-teaching activities that could be included in our guidance.
What about waiting until the new academic year?
Several of you have asked whether it might be better to wait and schedule action at the start of the autumn term - especially given the threat posed by coronavirus. We will have to see how the situation develops, and action coinciding with the beginning of term could be effective - but it would mean prolonging our disputes, and potentially having to reballot again once our mandate runs out at the end of October.
Next steps
Please continue to get in touch with any other questions you may have. I will email you again soon with more updates on negotiations and related matters.
Jo Grady
UCU general secretary