•
•
•

The Friday email: 28 February 2020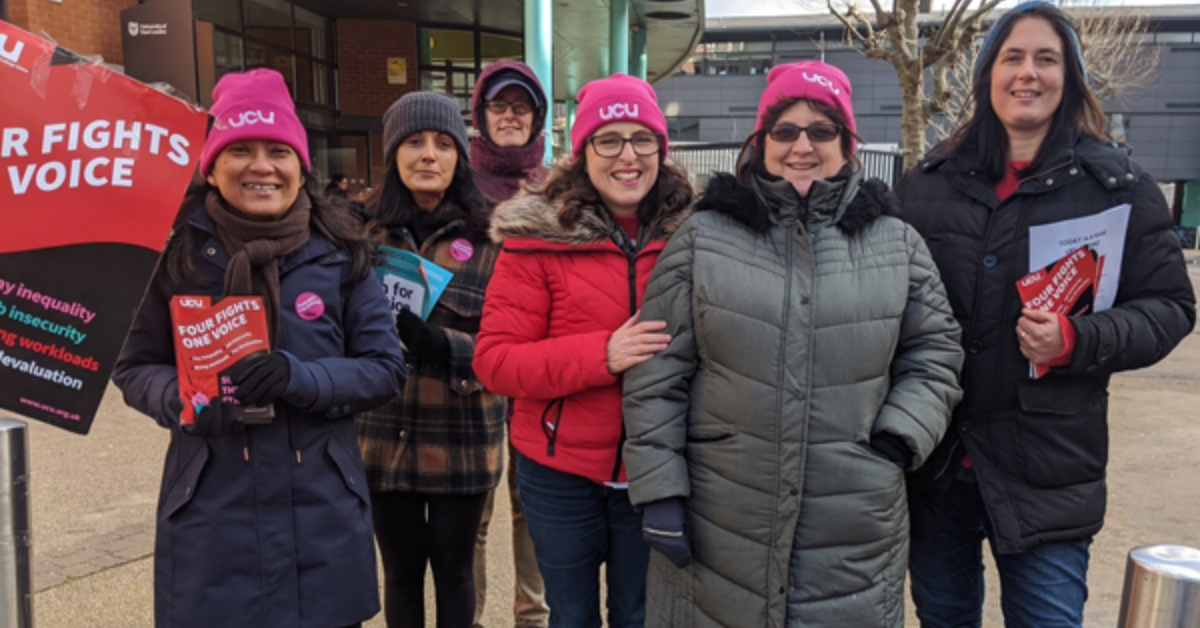 The Friday email: 28 February 2020
HE disputes: strike to win
Our latest round of higher education (HE) strike action has already had a significant impact with great media coverage, impressive picket lines and social media presence and now new talks underway with employers. Thanks to the every one of you taking action and to those not currently on strike who have given amazing support on picket lines, rallies and by donating to the fighting fund.
Please help keep up the pressure on the employers. The new talks are a result of our strike action and the solidarity from others across the union. Keep fighting!
Final reminder to vote in UCU elections
Time is running out to post your votes in our annual elections for vice president, trustees, and seats on our national executive committee. Please dig out your ballot paper today and post it in time to arrive before the ballot window closes at noon on Wednesday 4 March.
Further education Wales ballot on workload is open
The FE Wales ballot on workloads is now open and members covered by the national agreement on lecturer's workload allocation should have received ballot papers. If you have not received your ballot paper please check your membership record here and contact Karen Williams to order another ballot paper. You will need to provide your membership number and/or date of birth.
In the news
A round up of this week's news coverage: read all about it here.
UCU equality research conference, 15 May
There is a one-day conference for academics, researchers and activists conducting research on equality in Manchester on Friday 15 May. The call for papers has a deadline of 2 March.
Last updated: 28 February 2020