•
•
•

The Friday email: 21 February 2020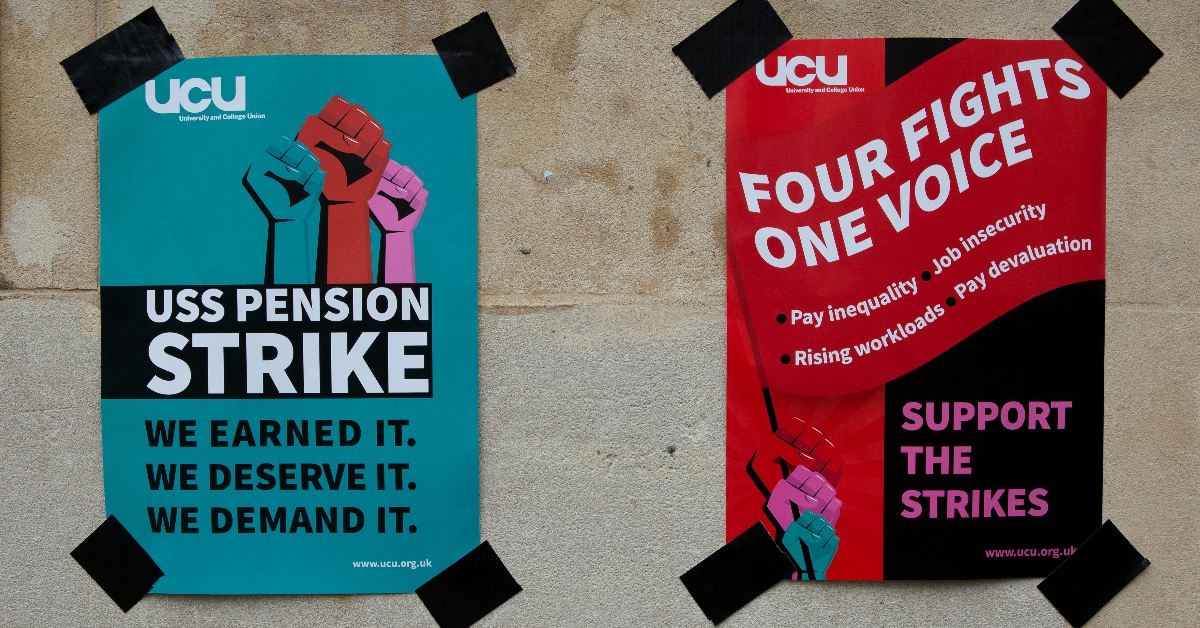 The Friday email: 21 February 2020
Solid support for HE strikes
This week saw the start of 14 days of strikes in 74 universities over USS pensions and pay, equality and working conditions. There was solid support for what is the biggest ever wave of strikes on university campuses when UCU members began their action on 20 February. This was despite efforts from universities to disrupt the action, confuse the issues and, in some cases, even bribe their staff to cancel protests. UCU general secretary Jo Grady was on BBC Radio 4's Today Programme first thing to set out why UCU members were being forced out on strike again.
Striking members were given a boost when the National Union of Students (NUS) said it backed the walkouts and called on university leaders to work harder to resolve the disputes.
UCU made it clear that the blame for any disruption lies with the universities themselves after Universities UK spent a week consulting its members over a new pensions deal and then failed to come up with an offer. The Universities and Colleges Employers Association then issued a statement saying they would not talk to us about pay.
Here's a quick round up of key information and resources:
Please show you support on social media using #UCUstrikesback #UCUstrike and #fourfights or #USS.
Have your say on how UCU is run: NEC elections
Please use your vote and have your say on who is elected to these important roles within the union. All ballots close at 12 noon on Wednesday 4 March and you can request replacement voting papers here. Here's our general secretary Jo Grady with more information and on why it's important that you vote.
TPS update
We've issued an update for Teachers' Pension Scheme members on the implications for scheme members after the successful outcomes of the recent discrimination cases brought by firefighters and judges.
Post-qualification applications
UCU's campaign to move to post-qualification applications to university received further support this week after a report from Universities UK revealed that more than half of recent applicants (56%) feel universities and colleges should only make offers after people have received their results. Speaking to Tes, UCU general secretary Jo Grady said: 'There is growing support for a shift to a post-qualification admissions system, where students apply to university after they have received their results. Our research shows such a move would not only be fairer for students, it would bring the UK into line with the rest of the world and eliminate the use of controversial unconditional offers.'
In the news
See the latest roundup of UCU's week in the news.
Last updated: 21 February 2020