•
•
•

The Friday email: 31 January 2020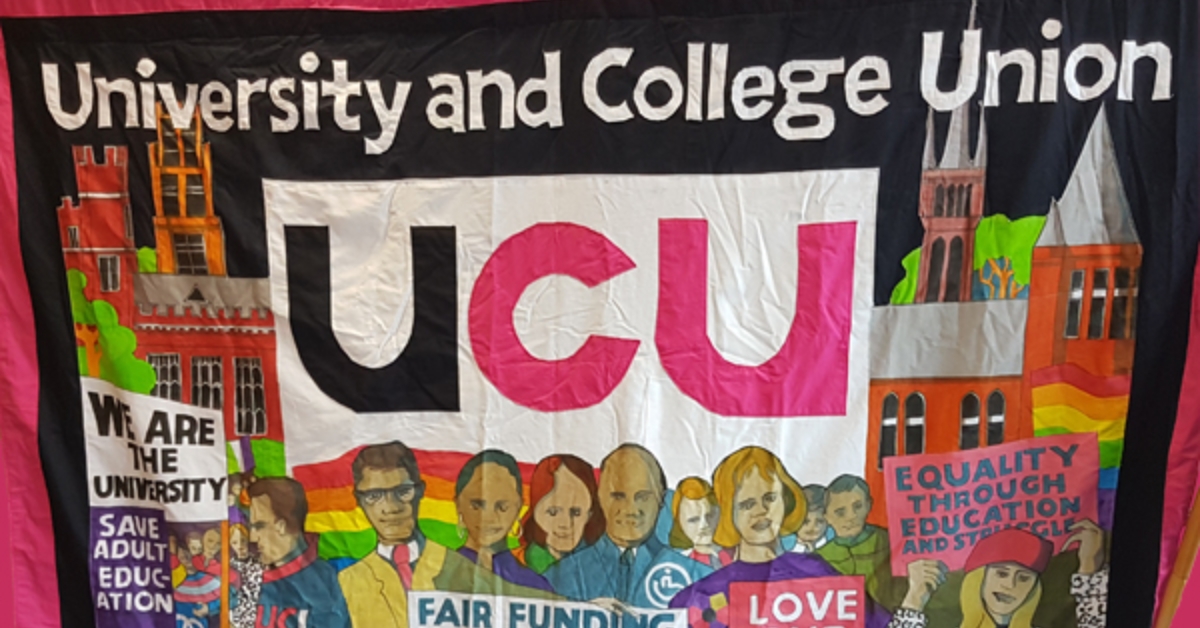 The Friday email: 31 January 2020
HE reballots: the results are in!
Voting over the higher education (HE) disputes closed on Tuesday and you can find the results on the USS pension ballot here and on the pay and equality ballot here. Staff at a further 14 universities are now able to join the industrial action having voted in favour and beaten the 50% legal turnout threshold. Thanks to every one of you who took the time to vote and send back your ballot papers and especially to the amazing teams of volunteers, branch reps and administrators who ran a fantastic 'get the vote out' campaign. More information on next steps in the campaign will be announced next week.
Overworked and underpaid: Welsh FE staff prepare for action
Spiralling workload is a huge issue for all education staff and in Wales the union has called on further education (FE) employer representatives ColegauCymru (CC) to work with us to reduce maximum teaching hours and increase the amount of preparation and marking time. UCU will be balloting members so that we are ready to move to strike action if we get the same response on workloads that we've had for the last few years. The ballot opens 20 February and closes at 12 noon on 13 March and you can find out all about our campaign to address workload issues in Welsh colleges here.
In the news
This week's media coverage of UCU.
Read all about it.
Climate Learning Week, 10-14 February 2020
UCU is holding a climate themed learning week alongside the National Education Union (NEU) and Students Organising for Sustainability (SOS). Education unions have a crucial role in the global climate movement and that's why we're also supporting Teach the Future, https://www.ucu.org.uk/article/10534/Teach-the-Future a youth-led campaign to repurpose the education system around the climate emergency and ecological crisis. #ClimateTLW #ClimateTeachIn #gogreenweek
Take action against racism
Migrant staff and students bring huge benefits to our education system as well as the wider economy and society but UCU has argued the UK needs to stop treating migrants as commodities to be measured. Responding to a new report from the Migrant Advisory Committee this week, the union called on the government to remove unnecessary barriers for those who wish to come to the UK for work or study. The impact of the hostile environment is a key theme of our week of action against workplace racism 10-15 February. #antiracistworkplace
Events:
UCU NEC elections open
Ballots to elect trustees, the vice president and national executive committee members open today and all members will receive papers to vote over the next few days. For more information including candidate election addresses see here.
Last updated: 31 January 2020