•
•
•

The Friday email: 24 January 2020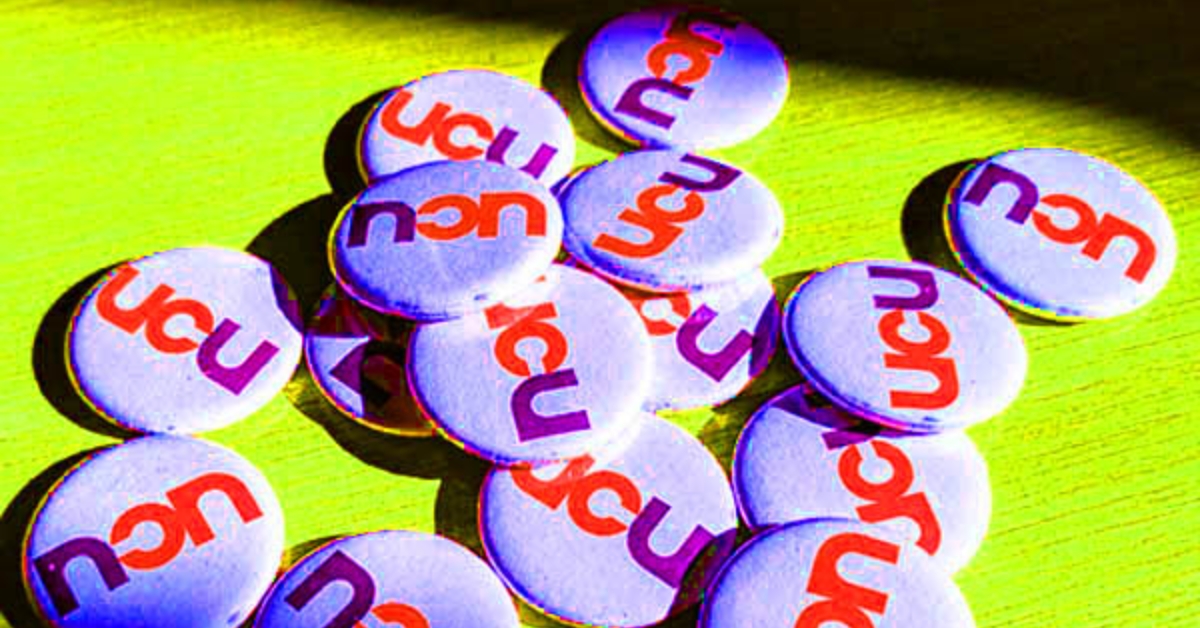 The Friday email: 24 January 2020
HE reballot: last chance to have your say
Whatever your views on the current disputes in higher education, if you work at one of the university branches being reballoted, please remember to get your vote in the post today. Voting closes at 12 noon on Tuesday 28 January and the results of the ballot are likely to be published on Wednesday 29 January. Requests for replacement ballot papers are now closed.
HE disputes: external examiner resignations and ASOS
You may have seen the news that senior academics are resigning as external examiners in protest about issues that are at the heart of our current higher education disputes. UCU has put together some advice regarding the circumstances in which you have a right to resign from such roles and a template letter which you can use. Please get in touch mwaddup@ucu.org.uk with us if anything is still unclear once you have read it. One of the signatories Professor Jane Holgate has set up a web space where members who wish to resign their posts can add their names here.
Industrial disputes are about more than picket lines and there are plenty of other ways you can join in and increase our leverage. There is updated guidance based on our legal advice on how you can use action short of a strike (ASOS) to help the union achieve its objectives, and specifically which 'voluntary duties' we are asking you not to perform.
SOAS protest over cuts
UCU activists have protested this week over cuts to research leave and fractional staff at SOAS University of London. Staff and students walked out on Thursday over the changes which the union has not been consulted on and, SOAS UCU president Tom Armstrong says, 'will impact on staff morale and generate unmanageable workloads for already overstretched staff.'
Report says casualised staff being treated as second-class citizens
This week UCU launched a report into insecure employment in UK universities which found that casualised staff are often treated as second-class citizens, left vulnerable to exploitative practices and prevented from being able to make plans in their personal life. The report by Nick Megoran and Olivia Mason of Newcastle University was launched at an event in the Houses of Parliament and calls on the government to insist that universities provide data on the use of casualised contracts and that universities themselves work with UCU to negotiate more secure jobs.
In the news
A round up of this week's news coverage:
Read all about it here.
Climate Learning Week, 10-14 February 2020
UCU is holding a climate themed learning week alongside the National Education Union (NEU) and Students Organising for Sustainability (SOS). Education unions have a crucial role in the global climate movement and that's why we're also supporting Teach the Future, a youth-led campaign to repurpose the education system around the climate emergency and ecological crisis. #ClimateTLW #ClimateTeachIn #gogreenweek
Jobs cuts at the University of Sunderland
The University of Sunderland has announced plans to cut 34 jobs, closing its history and politics department and ending courses in modern foreign languages and public health. UCU general secretary Jo Grady described the plans as 'an attack on the value of humanities and social sciences masquerading as tough business choices.' Please send messages of support via Twitter to @SunderlandUCU and via email to the branch secretary.
Holocaust Memorial Day, 27 January: 'Stand Together'
This year's Holocaust Memorial Day, Monday 27 January, marks 75 years since the liberation of Auschwitz-Birkenau when we remember the millions of Jewish men, women and children murdered by the Nazis. Please see here for more information and resources.
Truth for Giulio Regeni
Amnesty will be holding a vigil to renew the demand that Egypt must investigate Giulio Regeni's torture and murder in Cairo in February 2016. The vigil will be on Saturday 1 February at 12 noon to 1 pm, outside the Egypt Embassy, 26 South Street, London W1K 1DW (nearest Tube: Green Park). Please contact Amnesty here with any queries.
Nottingham College UCU calendar
You can still order one of our Nottingham College UCU commemorative calendars celebrating the inspiring campaign which stopped an attack on pay and conditions. If you'd like a copy please click here and donate £7.00 to the fighting fund.
UCU equality research conference, 15 May
There is a one-day conference for academics, researchers and activists conducting research on equality in Manchester on Friday 15 May. The call for papers has a deadline of 17 February.
Public money public code campaign
UCU supports the public money public code campaign which calls for publicly funded software to be Free and Open Source Software. You can add your name to the open letter here.
Last updated: 24 January 2020