•
•
•
•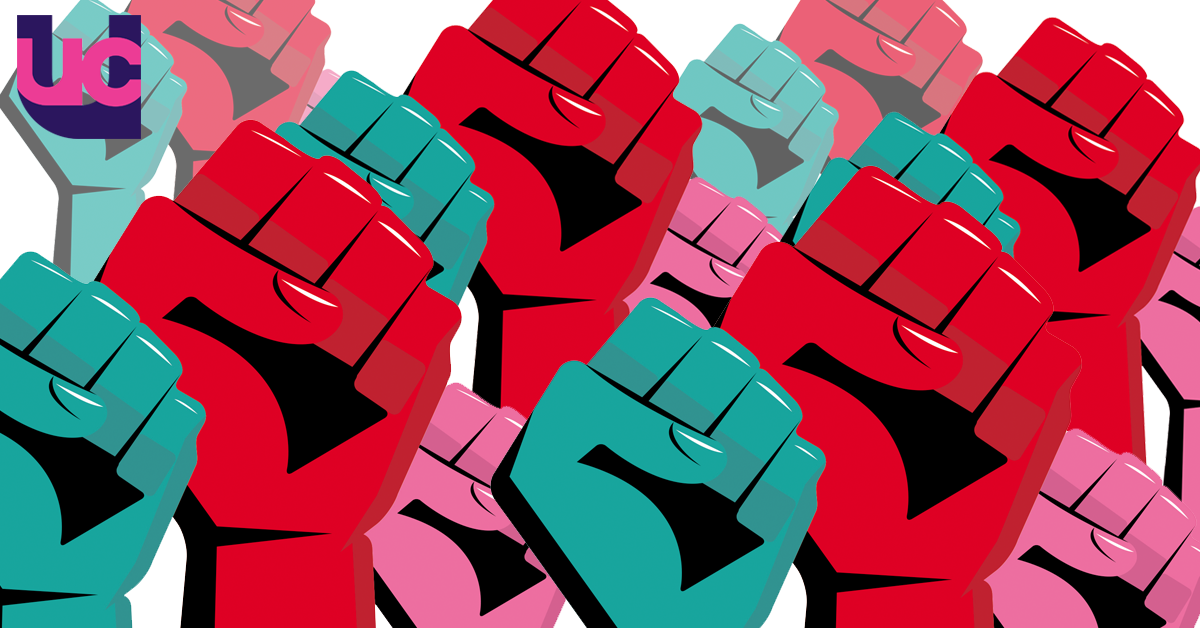 Last day of strike action and next steps
4 December 2019
| last updated: 5 March 2020
After eight days of strikes in sixty institutions, concluding today, employers should be in no doubt: they badly misjudged us. I have travelled up and down the UK and met picketing staff from more than twenty of those institutions. Across the board reports indicate that the scale of the action has been at least as large as last year's USS strike, and in many places it has been larger.
In the coming days that mass withdrawal of labour will be reported back to HR departments and senior managers. Meanwhile, action short of a strike (ASOS) will continue from tomorrow. Employers will realise that we are not backing down.
Pay & equality: the state of play
Talks continue over pay & equality. The strikes laid bare employers' pretence that they could not negotiate UK-wide agreements on equality, workload, and job security: when the action started they admitted they could do so. That is a big step forward and a reminder that withdrawing our labour works. However, there will not be a resolution until employers put some money on the table. Compared with other national systems UK universities are near the bottom of the league table that matters most: investment in staff. That has to change if this dispute is going to be resolved.
USS update
In the USS dispute the story is similar: employers have made vague commitments to work with us in the 2020 valuation cycle, but have not offered anything to cover the contribution increases associated with the 2018 valuation that are already pricing members out of the scheme, and which are scheduled to get worse. UCU's position is that the increases and the valuation process are inseparable: employers will only be incentivised to get a better valuation outcome if they are forced to cover contribution increases in full.
If the forthcoming second report of the Joint Expert Panel (JEP) is as favourable as the first we need to be ready to use our strike mandate to make sure employers take it seriously - and cover our extra costs until the JEP's recommendations have been implemented.
What happens next?
From tomorrow, those of you who have been on strike will be taking ASOS. For a reminder of what this entails and answers to your questions, please read our ASOS guidance.
Some employers have proposed to deduct pay from staff taking ASOS. Aggressive, punitive moves like this highlight how much work the sector expects us to do for free. If you have problems or queries regarding ASOS in your institutions, please get in touch with your branch.
Will there be more strikes?
The elected reps on UCU's higher education committee (HEC) will meet in the new year to consider scheduling further strike action next term. Meanwhile, the union is reballoting a number of branches that did not cross the 50% turnout threshold required by law, so that they can join any second wave of action and further increase our leverage in negotiations.
These strikes are exposing our senior managers' disregard for staff and students. They pretend that they want to minimise disruption, but they have not put money on the table to go even halfway to meeting our key demands. The sector continues to report regular surpluses, but there is a severe deficit in leadership, accountability and democracy. Tens of thousands of staff have voted and followed through on strike action, students have supported us, and the press has been on our side with overwhelmingly favourable coverage in a range of outlets from the Guardian to the Financial Times. But so far our vice-chancellors have dragged their feet.
It took more than eight days to defend USS pensions last year, and it may take more than eight days to achieve victory now. I will continue to update you on any negotiations, and I will let you know as soon as possible whether there will be further action next term.
I will finish by taking this opportunity to let members in USS institutions know some very sad news. Dave Guppy, the UCU-nominated pensioner director to the USS board, died suddenly on Tuesday. Dave was active in UCU and before that in AUT throughout his working life at UCL, and he served as a national executive committee member, as well as on other national committees. We have expressed our deep sadness to Dave's family. There will be opportunities to pay a fuller tribute to Dave's service to the union.
Jo Grady
UCU general secretary