•
•
•

The Friday email: 29 November 2019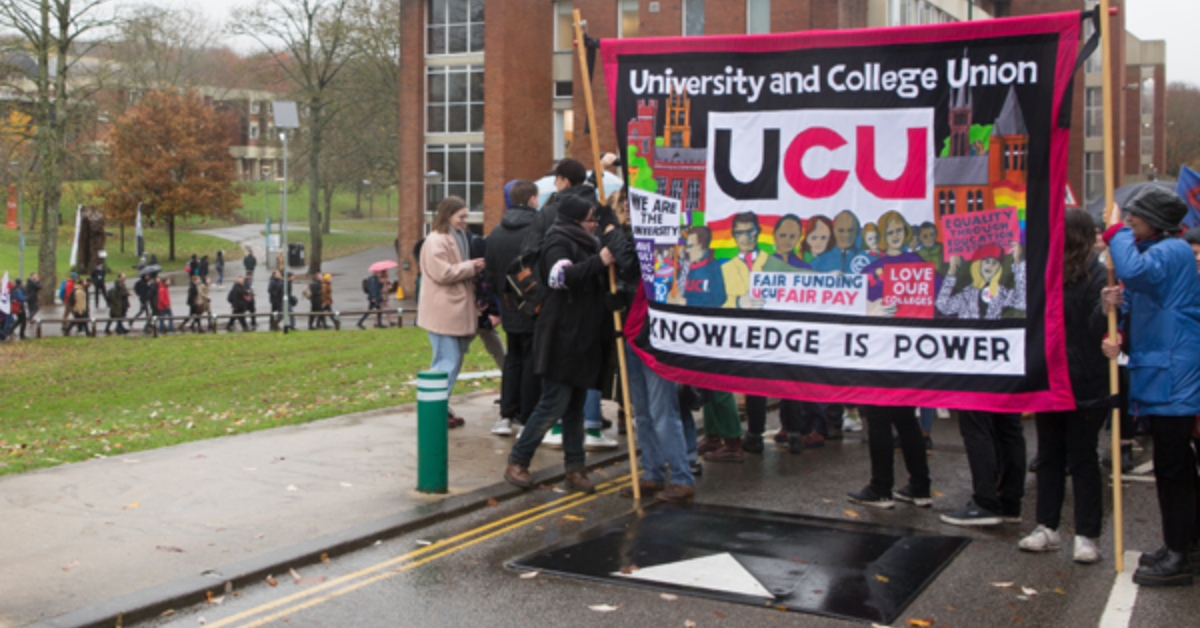 The Friday email: 29 November 2019
Support our strike: fight for fair pay, pensions and equality
Our strike action over pensions, pay and working conditions in universities kicked off in spectacular fashion this week with UCU reps reporting their biggest numbers ever on the picket lines. Huge numbers of students have supported the strike, marched alongside staff and brought solidarity as well as hot drinks and food to UCU members picketing in wet and cold conditions. Talks with employers have not so far resulted in a resolution to either dispute and this round of strike action will continue for a further three days next week (2, 3 and 4 December).
UCU day of action for disability equality in education: Wednesday 4 December
The union has called a day of action next Wednesday to highlight the need to tackle the barriers and challenges facing disabled members at work. The day is supported by the TUC and by other education trade unions and there is a menu of 10 different ways you and your UCU branch could support the campaign here. Members taking part in the higher education strikes, and others, are encouraged to campaign and raise awareness of the disability pay gap at their institution and UCU has produced specific materials for branches to use on the day of action.
Union recognition agreed at private college
UCU and Unison have reached a deal to bargain over pay and conditions at private training provider Total People who deliver training and apprenticeships for over 6000 learners. The agreement will provide staff with a collective voice at work and has been described as an important milestone.
In the news
Last updated: 29 November 2019