•
•
•

The Friday email: 15 November 2019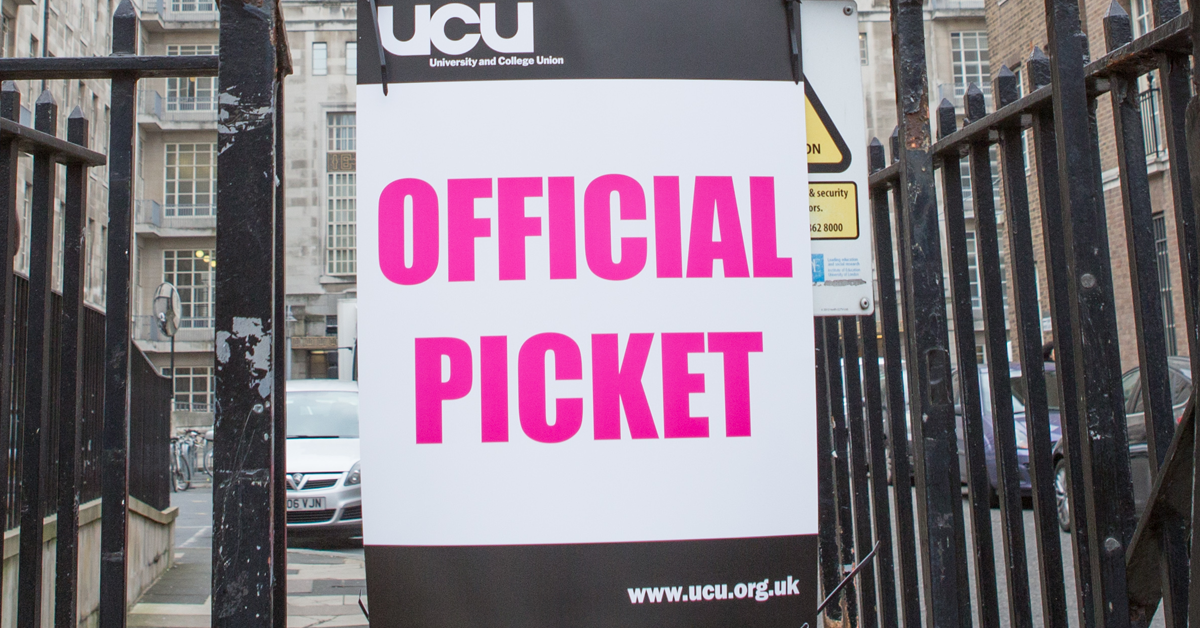 The Friday email: 15 November 2019
Support our strike: what you need to know
UCU members in 60 higher education branches are preparing for eight days of strike action from Monday 25 November to Wednesday 4 December over pay, pensions and working conditions.
You can find all the essential information on a new area of the website here including:
UCU general secretary Jo Grady is hosting a live online Q&A session to answer questions about the strikes: Friday, 22 November, 1pm-2pm. Links to watch and submit questions will be available on the day on UCU's website or Facebook page.
FE fights back: colleges could face new year strike action
The union will consult members in further education (FE) on industrial action over this week's derisory 1% pay offer from college employers. UCU met with the employers on Monday and accused college bosses of a breach of faith as they had previously acknowledged that staff deserved more and campaigned with us for additional funding. See all the latest on our FE fights back campaign here.
Student voter registration: video and speaker notes
Help our campaign to encourage students to register to vote in the forthcoming general election before the 26 November deadline. You can show students or share this very short video which comes with some speaker notes here. Please continue to lobby universities and colleges to pledge to help persuade students to register to vote. Contact your vice-chancellor or college principal to ask them to make this pledge.
In the news
All the latest UCU coverage in this week's news.
Read all about it here.
How to support academic freedom in Brazil
UCU welcomes the creation of a new UK-based group, Scholars for Academic Freedom in Brazil (SAFB) who are supporting academics and academic freedom in Brazil and you can find more information about SAFB, including how to join their mailing list and how to take the campaign into your workplace here. UCU also recommends the work being done by the Brazil Solidarity Initiative, a campaigning organisation in support of social progress, democratic rights and equality in Brazil.
Staff governors' conference 2019
The annual conference of staff governors will take place on 29 November 2019 at Unison, London. The conference will provide a forum for staff governors to discuss how colleges can respond to national challenges, opportunities, changes and how to maximise their potential on the governing body.
Last updated: 18 November 2019