•
•
•

The Friday email: 08 November 2019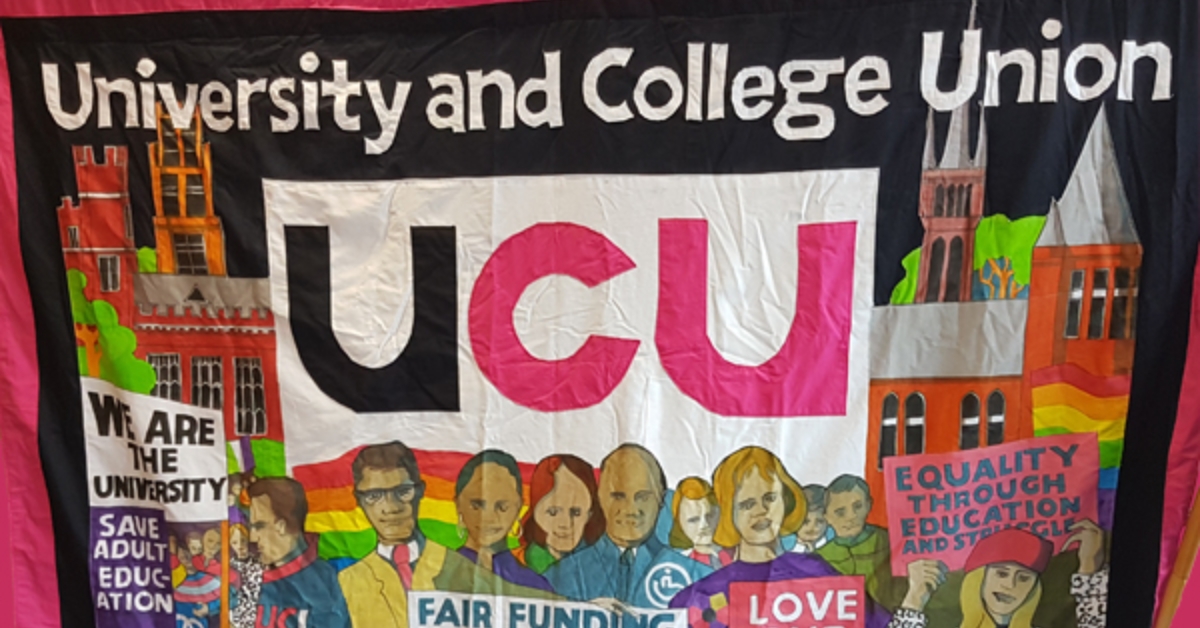 The Friday email: 08 November 2019
UCU strikes back: higher education action is on
Higher education ballots on USS pensions and pay and working conditions closed last week and 60 branches qualified to take industrial action by crossing the 50% turnout threshold. Last Friday the elected reps of UCU's higher education committee decided to call eight days of strike action at those 60 universities starting on Monday 25 November and finishing on Wednesday 4 December, followed by a period of action short of a strike (ASOS).

Strike preparations are now underway and if you are at one of the 60 universities please get in touch with your local branch and get involved and help build for the action. Strike materials (placards, posters, leaflets etc.) are being dispatched to your local reps from next week and we will be publishing an FAQ resource on strikes, action short of striking, and advice for migrant staff. Please get in touch if you have queries in the meantime.
Bradford College dispute settled with landmark deal on job security and pay
The long-running dispute at Bradford College has ended after the college agreed to end compulsory job losses, move hourly-paid staff on to permanent contracts and award all staff an extra five days' annual leave. Staff took 10 days of strike action between November 2018 and July 2019 and these improvements are a testament to our members' determination to fight back for a fairer deal for FE.
Voter registration pledge
A quarter of universities are only doing the bare minimum to help registration as the general election looms. Help us lobby universities and colleges to pledge to do three very simple things to persuade students to register to vote:
email students telling them how to register;
send a reminder email a week later
display voter registration info on campus noticeboards.
Please contact your vice-chancellor or college principal now, either with a personalised email, or with an email or tweet generated through the website to ask them to make this pledge. You could also put up a poster and talk to students directly to encourage registration.
In the news
This week's UCU news coverage including strike announcement, Nottingham College dispute, and Coventry University strike.
Read all about it here.
Five strike days announced at Coventry University over appraisals
Coventry University will be hit with five days of strike action and a marking boycott unless it responds urgently to concerns about a controversial appraisal process which forces staff to jump through unnecessary hoops to achieve the annual incremental pay award that is standard at other institutions. Our members will walk out on Thursday 21, Tuesday 26 and Friday 29 November, followed by a two-day strike on Tuesday 3 and Wednesday 4 December. Please send messages of support here.
Staff governors' conference 2019
The annual conference of staff governors will take place on 29 November 2019 at Unison, London. The conference will provide a forum for staff governors to discuss how colleges can respond to national challenges, opportunities, changes and how to maximise their potential on the governing body.
Academic related professional staff survey
UCU are conducting a survey of academic related professional staff in universities to better understand key issues affecting you as workers. Please share with colleagues whether or not they are UCU members.
Latin America conference, 23 November 2019
The Latin America Conference 2019 is a good opportunity to hear about the latest developments in the region and how UK trade unionists can offer solidarity.
Last updated: 8 November 2019