•
•
•
•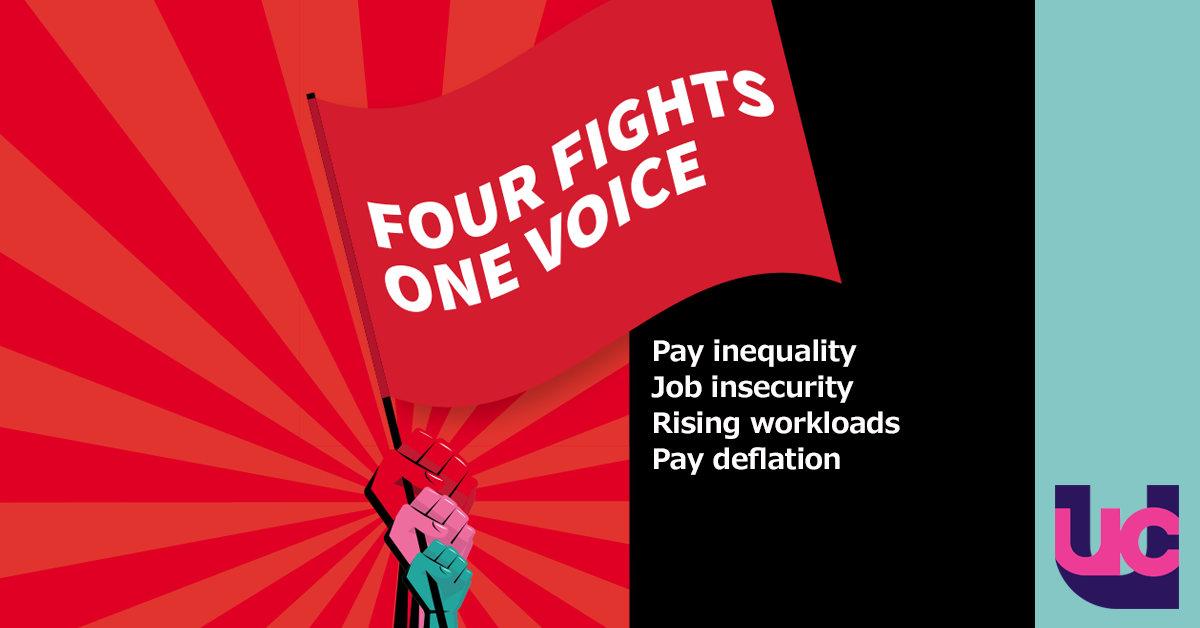 Give your union a mandate to make the sector fairer
15 October 2019
| last updated: 5 March 2020
Members working in higher education have two weeks left to vote in UCU's national ballot on pay and pay-related issues, before the deadline closes on 30 October.
If you have not received or lost your ballot papers, now is the time to order a replacement.
We all have a responsibility to help the union meet the 50% turnout threshold required by the law. If we do not use our voice, we will be unable to act in defence of our interests, and our employers will speak on our behalf. I need you to vote in order to give us the strongest negotiating position possible and persuade the employers to make us a fair offer.
Vote now for better and more equal wages
Our demands to our employers aim to repair some of the damage done by years of wage suppression. Even our employers admit that our pay has been cut by 17% relative to inflation over the last decade.
But this dispute is about more than pay alone. UCU is calling attention to the ways in which low pay is exacerbated for black and minority ethnic (BME) staff and for women:
BME staff overall suffer a 9% pay gap

staff from a black background suffer a 14% pay gap

the gender pay gap is 15.1%, and by some measures has worsened over time.
Let's tackle discrimination and casualisation together
These pay gaps are further compounded by the widespread use of fixed-term and casual contracts, which disproportionately affect BME staff and women:
if you are a black member of academic staff you are twice as likely to be on a zero-hours contract as a white member of academic staff

women and BME staff are significantly more likely to be on fixed-term contracts than white men

black members of academic staff are more likely to be on hourly paid contracts than white members of academic staff (18% compared with 13%).
These inequalities are reflected throughout the academic promotions system, with much smaller proportions of BME staff achieving promotion to professorships.
Give your union a mandate to make the sector fairer
Despite all this our employers are refusing to offer us a credible national plan for addressing the race and gender pay gaps, or a national framework for reducing precarious employment.
The only way to get employers to make any concessions on any of these issues is to vote YES for industrial action and action short of a strike. Give your union a mandate and give your negotiators the leverage they need to make the higher education sector fairer for all staff.