•
•
•

The Friday email: 11 October 2019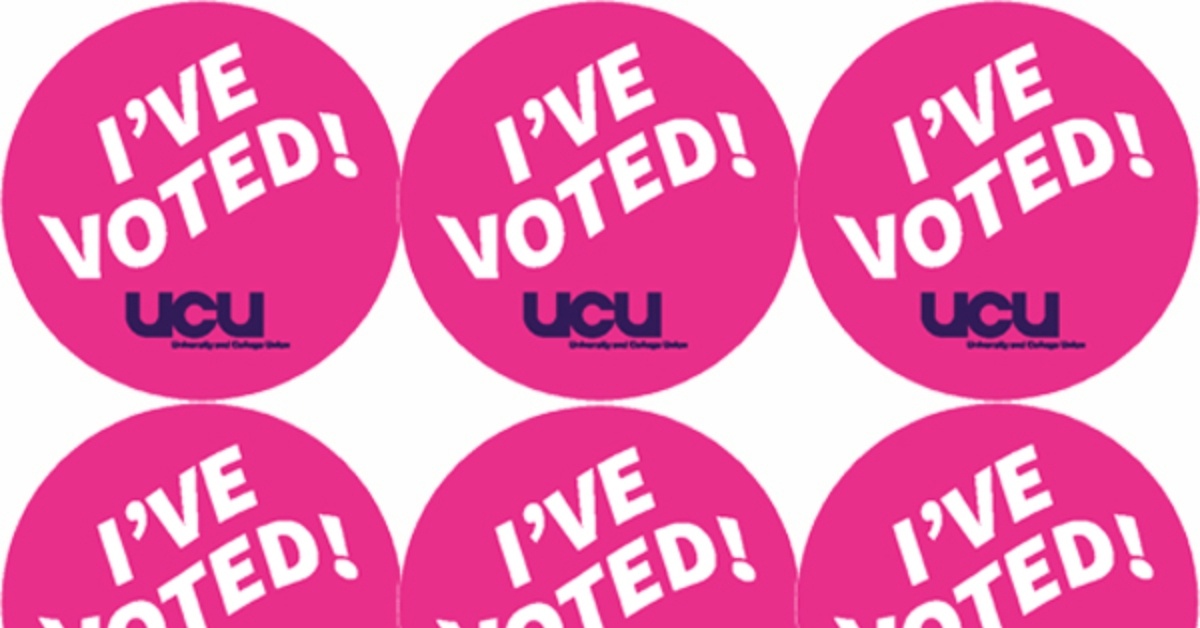 The Friday email: 11 October 2019
Fight for fair pay, equal pay and pensions: vote YES
Shadow education secretary Angela Rayner has backed our fight for fair pay and pensions and called on employers and the Universities Superannuation Scheme (USS) to get back round the table with us for urgent talks to resolve the disputes. Rayner said: 'All staff in our universities deserve fair pay, a secure contract, a sensible workload, opportunities for professional development and a decent, affordable pension.'

Read the latest update from general secretary Jo Grady here.

Please help bring the employers back to talks to resolve these issues by voting in the higher education ballots:
Stop press: UCU comments on sacking of USS board member Jane Hutton. More to follow.
Nottingham College UCU announce 14 more strike dates for November
Nottingham College will be hit with another 14 strike days from Tuesday 5 November after striking staff announced plans for further action after half-term, and accused the college of reneging on promises over workloads. Please support our fantastic and determined members who have just taken a full five days of strikes this week in the dispute over fair contracts.
Love Our Colleges week, 14-18 October
As part of Love Our Colleges week 2019, we're asking members to write to their MPs to call for long-term investment in FE pay and funding. You can find template letters and links to other resources here.
Ban zero-hours contracts
Tell our new prime minister to end zero hours contracts by signing this TUC petition. We believe that every worker should have the right to a contract that guarantees the hours they work and the conditions they need for a decent working life.
Palestine - Education, Occupation and Liberation programme
As part of the ongoing Education, Occupation and Liberation programme, UCU is co-hosting two new events with Friends of Birzeit University on Palestine. The first one ('Experiments in Radical Pedagogy in Palestine') will at the UCL, Institute of Education on Thurs 17 October and the second event ('Anti-colonial Pedagogies in Palestine and the Global South')will be at Kings College, Cambridge (Tues 22 October). Both events will feature Munir Fasheh, one of Palestine's best known educational theorists and practitioners.
Last updated: 11 October 2019