•
•
•

The Friday email: 04 October 2019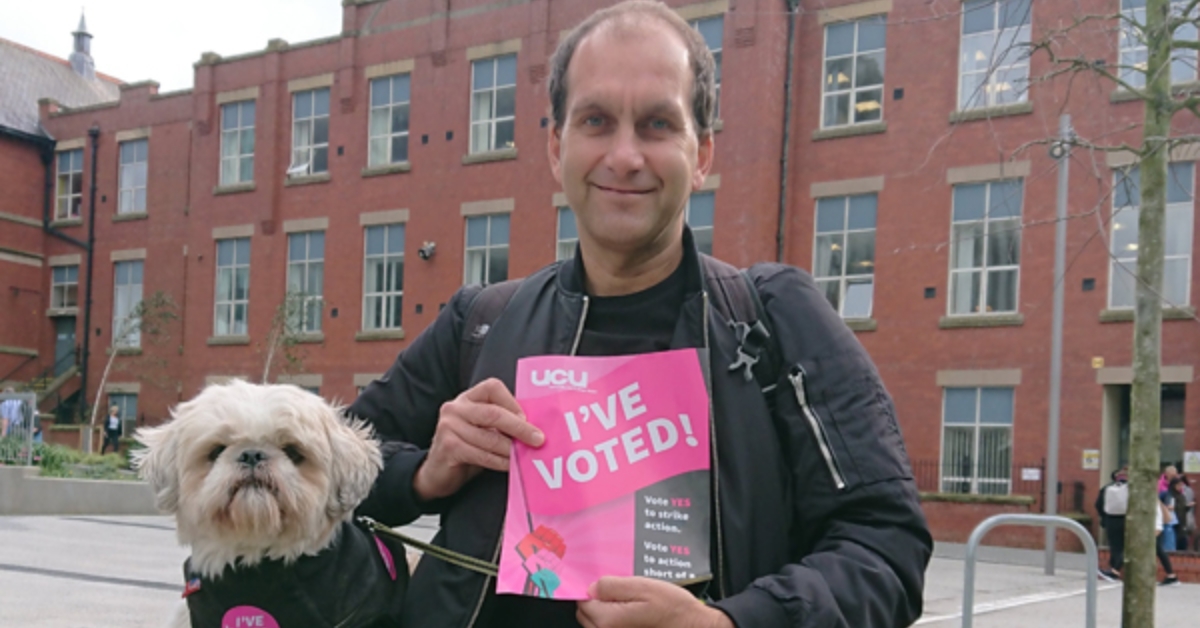 The Friday email: 04 October 2019
Use your vote: fight back for HE
A huge drive to get the vote out in both higher education (HE) ballots is taking place across the union so once you have voted yourself please help us stand up for staff by using the 'I've voted' stickers and posters in your pack and offering your local branch a hand.

UCU negotiators Sam Marsh and Robyn Orfitelli have been out and about talking to members and you can watch their talks on pay, equality, job security and workload here and on USS pensions here.
Find out why UCU member Gargi is voting YES here. We want your voice to be central to this campaign so please get in touch if you're prepared to speak on camera about why you're voting.
If you can't find your ballot pack you can request a replacement here.
Nottingham College UCU striking for fair contracts
Please show your support for Nottingham College members who are out again today and on strike again all next week! The mammoth 15 days strike action is part of a dispute over the imposition of new contracts. Over 3500 supporters have now signed the petition and the branch asks you to help them get to 5000 by sharing it to your contacts.
Academics for Pensions Justice
UCU is investigating the possibility of legal action against the Trustee of the Universities Superannuation Scheme (USS) regarding the 2017 and 2018 valuations of USS and you can read more here.
Climate Emergency: Education for the Future, 12 October
UCU is holding a major one day climate conference with National Education Union (NEU) and the National Union of Students (NUS) on how educators and students can come together to take action for climate justice. UCU president Douglas Chalmers will be speaking and you can register here. Thanks to everyone who took part in the fantastic climate solidarity stoppages on 20 September in support of the student strikers. Catch up with all the action on our climate shutdown wall here.
UCU NEC and officer elections 2020 - nominations now open
Nominations are now open for national executive committee (NEC), trustee, and national officer positions and you can find details here. The deadline is 5pm on 14 November and the contact for queries is Kay Metcalfe.
Solidarity with Palestine: next steps for the trade union movement
A Palestine Solidarity Campaign (PSC) trade union conference takes place in London on Saturday 12 October and you can find more details here.
Voter registration pledge
Help us lobby universities and colleges to pledge to do three very simple things to persuade students to register to vote:
email students when an election is announced telling them how to register;
send a reminder email a week later
display voter registration info on campus noticeboards
Please contact your vice-chancellor or college principal now, either with an personalised email, or with an email or tweet generated through the website to ask them to make this pledge.
Last updated: 4 October 2019