•
•
•
•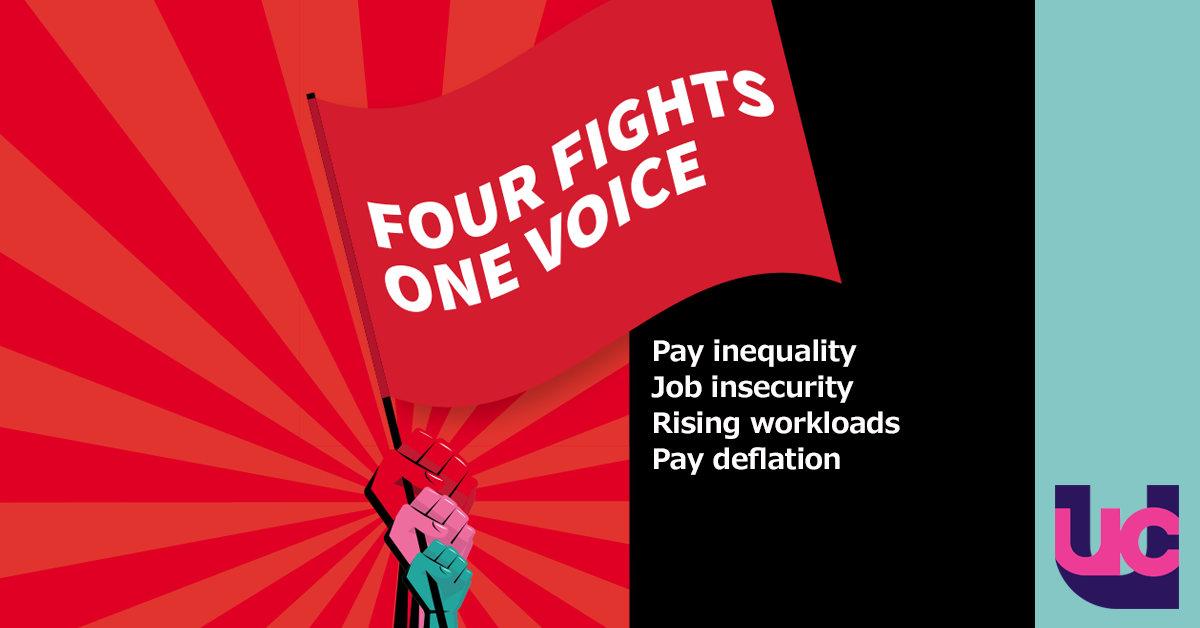 Post-92 members need a better deal
26 September 2019
| last updated: 5 March 2020
I wanted to write specifically to members in post-92 universities to set out why I think it is very important that you vote in UCU's current ballot on pay and equality.
Staff in the post-92 sector are a critical part of our higher education system - on the front line, delivering high quality education underpinned by a clear mission to widen access. I know how proud you are of this but I also know that the pressures of increased workload, job insecurity and pay inequality are undermining what you do.
The sad fact is that while university leaders have been quick to claim credit for what you do, they have failed to address the issues within the sector which make your vital work more challenging than it needs to be:
the average working week is above 50 hours, with 29% of academics averaging more than 55 hours

job insecurity is endemic, with more than 100,000 teaching staff across higher education on casual contracts reporting that they are only paid for 55% of the work they do

salaries are now worth around 20% less than they were in 2009 and gender and ethnicity driven inequalities abound.
UCU's ballot is about addressing these issues at a national level so we are able to improve the situation for all of us. This will not be easy. The employers have a vested interest in maintaining the current employment model that exists across the post-92 sector and relies on casualisation, overwork, and pay inequality.
I know that many of you will have started a new term worried about how you are going to get through the sheer volume of work that it involves, knowing that the Christmas vacation won't provide much respite - and wondering how you are going to maintain the high quality of education our students deserve. Now is the time to send your employers a message that something needs to change.
Your union is determined to negotiate a better deal for staff in these three key areas, but we can only do it if we come together. Put simply, the employers will not come back to the negotiating table to discuss your concerns and agree a way forward without a substantial vote in support of UCU's position in this ballot.
If you have not yet voted, please return your ballot paper today and please vote yes to both questions.
If you have not received or have lost your ballot papers, please make sure that your membership information is up to date using My UCU, and request a replacement ballot paper here.