•
•
•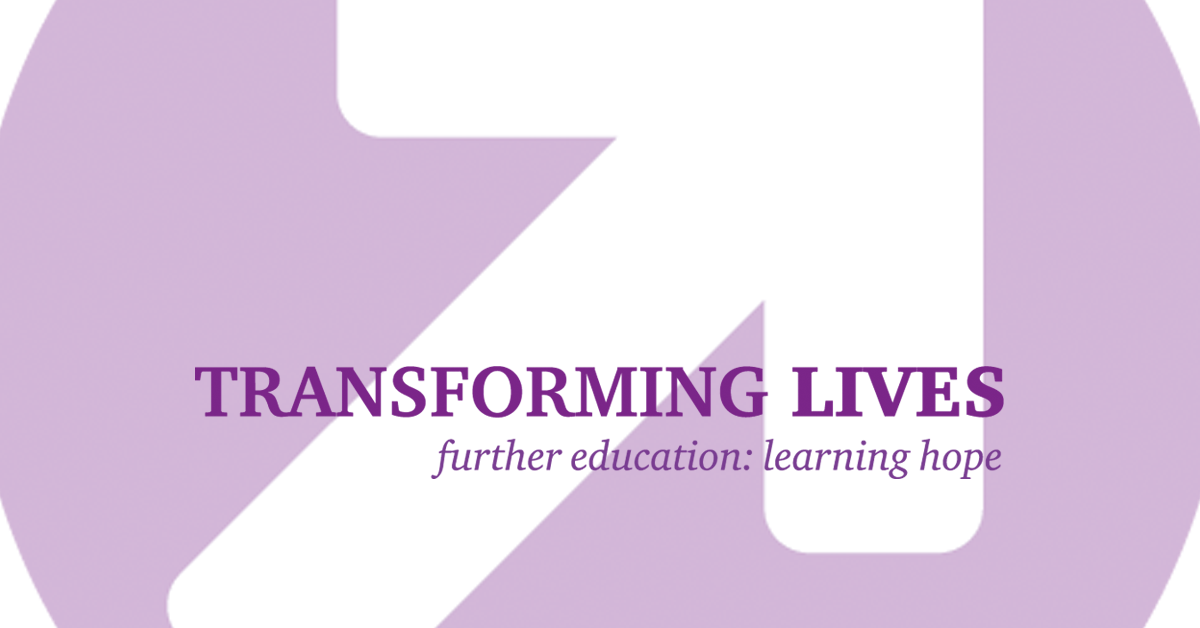 Report calls for colleges to be put at the heart of lifelong learning
23 July 2019
| last updated: 24 July 2019
Colleges should be repositioned at the heart of a lifelong learning system for the 21st century, says the Transformative Teaching and Learning in Further Education report.
The report shows the extent to which further and adult education transforms lives and provides hope to communities, but argues that a new funding and policy framework is required if they are to fulfil their potential.
Co-authored by Professor Vicky Duckworth and Dr Rob Smith, the report argues that colleges are well positioned to provide a range of opportunities for adults returning to learning, but that more resource is needed to provide the wraparound support required to address learners' complex needs.
It says colleges are often wrongly seen as providers of vocational qualifications for 'unacademic' young people, and that marketisation has encouraged a narrow, linear focus on skills which doesn't serve the interests of many learners.
The report makes a number of recommendations which its authors suggest would support more people to access transformative learning in further education. These include improving links between schools, colleges and higher education at a local level to support learner progression, and reforming college governance to improve democratic accountability. It also calls for the creation of a national website which showcases diverse learner journeys to provide inspiration for those considering a return to learning.
The new report, which features a foreword from Shadow education secretary Angela Rayner, is the culmination of UCU's Further Education: Transforming Lives research project. UCU said the report showed it was time to overhaul funding to better support colleges' crucial role in delivering social justice.
UCU acting general secretary, Paul Cottrell, said: 'This illuminating report shows that colleges are important centres of transformative learning, but too often they are constrained by a short-sighted approach to funding and policy which doesn't match the diverse needs of students. It is time to overhaul how further education is funded so that colleges' crucial role in delivering social justice is properly recognised.'
Shadow education secretary, Angela Rayner, said: 'I welcome this report because it reminds us that education is about more than numbers - it's about the people like me whose lives have been transformed by learning. I wouldn't be where I am today if it wasn't for my local college giving me a second chance at education. Labour's National Education Service would invest more in colleges and support them to give people from all walks of life the power to take control over their own future and thrive.'
Co-author Professor Vicky Duckworth said: 'Colleges have a key role that makes them much more than simply a component in the supply of skills for employers. Our research shows how they help re-build damaged learner identities and offer people from diverse communities hope, agency and a positive orientation towards the future. However, policy and funding need to acknowledge the important role colleges are playing by providing flexible and part time routes, not just as an additional part of a linear system.