•
•
•
•
•

USS FAQs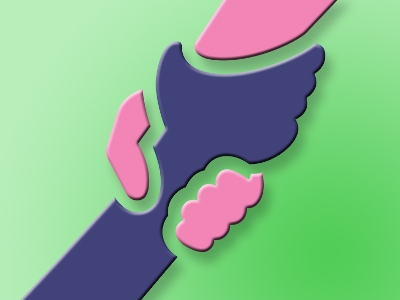 USS FAQs
FAQs on the proposed USS changes.
What is happening to USS pensions?
The Universities Superannuation Service (USS) pension scheme is conducting a 2020 valuation and claiming that contribution rates need to increase very significantly from the current rate of 30.7% of salary (9.6% for members, 21.1% for employers).
Both UCU and the employer representative, Universities UK (UUK) and our actuarial advisers argue that these increases are not necessary and have not been properly justified. However, instead of continuing to challenge the increases, UUK has proposed major changes and cuts to the guaranteed, defined benefit (DB) element of the scheme to keep contributions at their current rate. UUK has now consulted employers on whether they endorse its proposals and we are awaiting the full results of that consultation.
The UUK cuts would drastically reduce the level of guaranteed retirement income provided to members of USS in return for their future service (benefits already accrued will not change). They will affect every active member of USS but especially those nearer the start of their careers.
These proposed cuts come in the context of a decade of detrimental changes to USS contributions and benefits. As UCU has shown, the changes that have already taken effect from 2011 onwards will make a typical member of staff £240,000 worse off over the course of their career and retirement. The cuts currently proposed by UUK would make things even worse.
What exactly will happen to my retirement benefits if Universities UK's proposed cuts are implemented?
Universities UK and individual employers have not given staff meaningful information, including personalised information relating to their circumstances, about the impact of the UUK proposals. To fill this information deficit, UCU's actuarial advisers, First Actuarial, have developed a modeller that allows you to compare the retirement benefits you would build up under the UUK proposals with the benefits you would build up if the scheme stayed as it currently is.
You can access the modeller here.
The modeller indicates that a typical USS member at point 37 of the current higher education pay spine (the starting salary for lecturers in many institutions) would suffer a 35% cut to the guaranteed retirement benefits which they would build up between the projected date for implementation of the proposals and their retirement (assuming they retired on their 66th birthday).
These cuts could be partially offset by an increase in the one-off defined contribution lump sum received by the same member, but that lump sum would not be guaranteed.
The First Actuarial modeller only illustrates benefits for future service, not past service. How can I get a full overall picture of what my pension would look like under the UUK proposals?
It is not possible for a non-USS modeller to tell you what you benefits are for past service and illustrate benefits for future service, because that would require direct access to USS's data for you. However, you can easily work this out yourself by adding the figures in your annual statement from USS to the modeller outputs. The modeller text instructs you on how to do this:
Benefits earned prior to the date of any change will be unaffected and are excluded from the modeller. To find out about any benefits you have already earned as a USS member, consult your annual statement from USS. The statement is posted to you and can also be found online.
It is particularly important to use the modeller if you are an early career member of staff, because you will have accrued relatively little (or zero) benefits for past service already - so the modeller will give you a more complete picture of the overall cut to your benefits, which will be very large.
How reliable are the modeller's overall projections of benefits?
As the notes point out, the modeller is best for comparing the 'current' and 'proposed' scenarios rather than providing an 'objective' illustration of future benefits. This is because any projection of future pension benefits relies on a number of assumptions that could vary: about future salary increases, about economic growth, about how people choose to invest any defined contributions, and so on. However, the assumptions underpinning this modeller are the same in each scenario, both 'current' and 'proposed', which means that even if future events differ from what is assumed, they still make for a reliable comparison.
There is one exception to this, where an assumption has been made that decouples the 'current' and 'proposed' scenarios from each other and could lead to a larger or smaller gap between them than will actually be the case. This is the assumption regarding inflation. Because the UUK proposals cap protection of defined benefits against CPI inflation at 2.5%, the extent to which the 'proposed' scenario falls short of the 'current' one will depend partly on how much inflation occurs in future and when. The more time inflation spends above 2.5%, and the higher it goes, the worse off members will be under the UUK proposals compared with the current arrangements.
The particular assumption which First Actuarial has adopted regarding inflation does have an impact, but is arguably closer to the more conservative end of the spectrum of possible inflation assumptions. The real impact of inflation in the 'proposed' scenario could be worse than is currently projected.
On the whole, the assumptions used by First Actuarial are fairly typical of the actuarial profession and could not easily be disputed by USS or employers. For instance, the assumptions which they have used for the likely return on defined contributions are the same as USS's. (This means that if USS's assumptions regarding returns on DC are over-optimistic, the 'proposed' scenario could be worse still for most members - because most members' benefits will depend more on DC returns in the 'proposed' scenario than they do in the 'current' scenario.)
While the modeller illustrates big cuts to my DB pension and DB lump sum, there is also a big increase to my DC cash lump sum. How can I compare these cuts and increases directly to see the overall impact?
The modeller outputs will always show a significant cut to the DB annual pension and DB lump sum, but for some members this will be partially offset by an apparently significant increase in the DC lump sum which they receive on retirement. If this applies to you, you may wish to evaluate the impact of this increase to DC, and the best way to do this is by seeing what you could get if you converted that DC cash into an annual pension.
The text accompanying the modeller explains how to do this:
You may wish to make a direct comparison between the amount you are projected to lose annually in your defined benefit pension, and any amount you may be projected to gain in your DC Investment Builder cash. To do this, use the tool at this link. If you input the cash amount and age 66, you will see what your DC Investment Builder cash could currently buy if USS converted it into an annual pension.
So from the modeller outputs, you need to take the figure for 'DC Investment Builder cash' and put it through the tool linked to. The tool is provided by USS and is based on the rate which USS currently offers to anyone wishing to convert DC cash into an annual pension.
When you do this, you will find that the pension supplement provided by converting your extra DC cash does not come close to compensating for the initial cut to the DB annual pension illustrated by the modeller. For instance, if you are 37 years old and on point 37 of the pay spine (£41,526), you find that a 35% cut to your annual pension is still a 22% cut after all your extra DC cash has been converted. Meanwhile, the 35% cut to your DB lump sum remains in place.
You should also bear in mind that this DC cash is not guaranteed, unlike the DB pension and DB lump sum. So if you happen to fall short of the illustrated DC amount when you reach retirement, the amount of annual pension you will be able to convert it into will be correspondingly lower.
As well as cuts to defined benefits, the UUK consultation proposals also included the creation of a separate, DC-only scheme aimed at lower paid staff. Why isn't this in the modeller?
The UUK consultation document did not settle on one specific contribution structure for the DC-only scheme which it put forward - instead, it aired a number of different possibilities, ranging from a 4% member/8% employer structure to a 6%/6% one and even a tiered structure with employer contributions increasing in line with member ones from 4%/8% to 8%/12%. If and when UUK formulates a specific proposal to take to the USS Joint Negotiating Committee (JNC), that proposal can be modelled by First Actuarial.
However, the messages we have been receiving from branches and employers indicate that employers are less likely to endorse this part of UUK's proposals and UUK is less likely to take them forward, at least in the short term. They are likely to realise how unpopular the notion of a separate DC-only scheme is and go back to the drawing board - hopefully moving closer to the UCU position, which favours progressive contribution structures that make it easier for low paid staff to join the main scheme and accrue defined benefits there.
What can be done to make USS more affordable for low paid and casually employed staff?
With contributions at 9.6% of salary for members, USS is already an expensive scheme. The final report of the Joint Expert Panel (JEP), convened by UCU and UUK after the 2018 industrial action over USS, concluded that the rate of eligible staff opting out of USS was worryingly high and steps should be taken to address it.
The JEP proposed options for addressing the opt out rate that would make the scheme cheaper for low paid staff while giving them the same level of retirement security as every other scheme member by providing them with defined (i.e. guaranteed) benefits. UCU is committed to exploring those options and finding ways to make them work for members.
However, instead of honouring the proposals made by the JEP, UUK has proposed a different 'solution': creating a separate scheme which would involve significantly lower contributions from employers as well as members.
This option would be defined contribution (DC) only and provide no guaranteed retirement income whatsoever. It would lead some staff away from the main DB scheme. Because the DB scheme benefits from having a steady stream of new members generating contributions, it would also have a knock-on effect of undermining the main DB scheme. UCU is strongly opposed to this option just as it is opposed to the cuts to the main DB scheme which UUK is proposing.
What happens next?
The Universities UK consultation of employers on cuts to DB and the creation of a DC-only option ended on 24 May. UUK is currently collating employer responses and deciding what to do next.
If UUK decides it has enough support from employers for its proposals, it will try to get the proposals passed by the USS Joint Negotiating Committee (JNC) no later than August 2021. In this scenario, if UCU does not table a counter-proposal, the UUK proposals will pass. Once a proposal has been passed by the JNC, industrial action will almost certainly be the only way to stop it (this is what happened in 2018).
If UUK decides there is not enough support from employers for its proposals, the period of negotiations is likely to be significantly longer because UUK will have to return to the drawing board.
It is worth bearing in mind that there are already further contribution increases that are scheduled to take place in October 2021, as a result of USS's earlier, 2018 valuation: to 11% for members and 23.7% for employers. The longer negotiations go on, the longer members and employers would have to pay these contribution rates. UCU is looking urgently at ways to delay or mitigate these contribution increases, especially the members' share, so that proper negotiations can take place without the parties being rushed into a substandard agreement.
What is UCU proposing?
UCU's elected negotiators have set out principles to guide the union's approach to finding a resolution to the long-running problems facing USS.
Put briefly, we want:
a good pension for members with a high level of security and an end to the cuts that have taken place at every valuation since 2011
a mechanism that allows for lower paid staff to pay lower contributions, but keep the same level of security for their retirement benefits as everyone else
an explicit commitment from employers to stay in the scheme for the long term and push for governance reforms that build trust in the way the scheme is run
a solution that allows the scheme to invest in return-seeking, ethical investments
we are willing to explore an approach known as 'conditional benefits', but only on terms acceptable to members (for more information on this, see the separate answer on conditional benefits).
To achieve all of these goals we will need to prevent employers from pushing ahead with the changes which UUK has proposed. Depending how negotiations and the union's other efforts play out over the coming months, that may require UCU members to take industrial action.
What else can be done to protect our defined benefits?
UCU members have repeatedly made very clear how important it is to have a pension with a strong guaranteed, i.e. defined benefit (DB) element. To preserve DB at the lowest possible cost for members, a number of things need to happen.
First, employers should provide stronger and longer term commitments to underwrite the scheme than they have so far, in the form of what is called 'covenant support'. This could include, for example, a 30-year 'exit moratorium': an agreement that no employer will leave the scheme for at least 30 years.
Second, in return for pledging stronger covenant support, USS needs to undertake a full review of its valuation methods and assumptions, and The Pensions Regulator (TPR) needs to give it the time and space to do so. The current USS valuation has been heavily criticised by both UCU and UUK's actuarial advisers on numerous counts, including its failure to uphold several of the recommendations made by the Joint Expert Panel (JEP).
Third, USS needs to take the performance of the scheme since the valuation date into account. The valuation was conducted at 31 March 2020, when asset values were extremely low because of the coronavirus pandemic. The scheme's assets have now significantly recovered and this and other improvements to the scheme's financial position should be taken into account before the valuation is finalised. It may even be preferable to replace the 2020 valuation with a new, 2021 valuation and it would be lawful for USS to do this.
Do we need to take industrial action and if so, when will it happen?
If employers support the changes proposed by Universities UK and UUK gets them passed by the USS Joint Negotiating Committee (JNC), UCU members will almost certainly need to take industrial action to take them off the table. This is the only way that similar cuts have been defeated in the past.
Decisions about timing and terms of any ballot for industrial action will be taken democratically, by delegates to our higher education sector conference (HESC). The next HESC takes place on 2 June.
My employer is talking about 'conditional indexation' as a potential solution to this dispute and an alternative to UUK's proposed changes to defined benefits. What does this mean?
Conditional indexation is better described with the term 'conditional benefits'. This arrangement would involve more risk for members' retirement benefits than the current defined benefit arrangements, but less risk than defined contributions (DC). Under the right circumstances it could involve lower contributions and higher benefits, but whether that is a likely outcome is far from clear at this stage.
With conditional benefits, a USS member would accrue a minimum defined, ie guaranteed benefit, but that benefit would only increase in line with inflation if the scheme continued to perform well enough financially (until the member enters retirement, at which point the law ensures that there is protection against inflation up to 2.5% regardless of the scheme's performance).
UCU's negotiators and actuarial advisers have agreed to explore conditional benefits in a series of talks that are taking place alongside the main negotiations, but it is too early to say whether it could be a solution to this long-running dispute or a superior alternative to DB. Ultimately no agreement will be entered into without full democratic consultation of UCU members.
My employer has asked me to complete a survey about USS. What should I do?
Please check in with your branch and/or check any communications they have issued about USS before responding to an employer survey. A number of surveys circulated by employers have contained leading and/or misleading questions and have failed to give staff the information they need about the cuts and other changes that are on the table.
In general, if you are responding to an employer survey about USS it is helpful to give answers affirming the importance of preserving defined benefits (DB) at their current levels and rejecting any proposal to create a separate DC-only scheme aimed at lower paid staff, for the reasons set out elsewhere in this Q&A.
The UCU modeller developed by First Actuarial is accompanied by a brief survey which you are strongly encouraged to complete and to share with as many colleagues as possible. The more survey responses received, the stronger the union's ability to represent and speak on behalf of USS-eligible members.
We've taken industrial action before and it hasn't worked. Why would it work this time?
If UCU members had not taken industrial action in the past, we would not today have any guaranteed pension to defend. No union in the UK has got as far as UCU in defending a good, defined benefit pension through multiple industrial disputes. By voting and taking action in large numbers in 2018 and 2019-20, UCU members have stopped employers from closing the defined benefit element of the scheme, forced them to pay more to preserve defined benefits, and forced them to work with us more than ever to achieve a good outcome.
Your industrial action has always strengthened the union's hand in negotiations and put your negotiators in a better position than they would have been in without it. The stronger your turnout in any future industrial action ballot and the higher your participation in any action that does take place, the better the chance of achieving victory in this dispute.
Decisions about industrial action are taken democratically by members. The next opportunity for your branch to have a say will be at our higher education sector conference (HESC). The next HESC takes place on 2 June and you can find more information about it at this link. Get in touch with your branch to find out who your delegates to that conference are and how to give them your views.
Isn't the real problem with USS and/or The Pensions Regulator, not our employers?
USS's decision making and the role of The Pensions Regulator (TPR) in encouraging damagingly high contribution rates have been criticised by UCU, UUK, both parties' professional actuarial advisers, and the Joint Expert Panel (JEP). Neither USS nor TPR has fully recognised the unique strength of the scheme and the sector that underpins it. UCU is engaged in extensive lobbying and other campaigning efforts to influence both USS and TPR's decisions about the valuation and that will continue over the coming months regardless of what happens in negotiations.
However, Universities UK has chosen to respond to USS and TPR's insistence on high contribution rates by proposing cuts that can be avoided and must be opposed. UUK's proposals are an extremely poorly advised kneejerk reaction to USS's demands and they should be withdrawn while both parties take time to reach a fair and stable long term solution.
Can we take legal action against the USS Trustee?
One of the potential tools that could be used to influence USS and/or The Pensions Regulator (TPR) is legal action, and various options in this area are under active consideration by UCU. Legal action in this field can be time consuming and expensive, but can nevertheless be helpful as part of a joined-up strategy alongside the lobbying, negotiations, and preparations for potential industrial action that are currently being undertaken to defeat the UUK cuts.
Last updated: 24 September 2021