•
•
•

HE disputes FAQs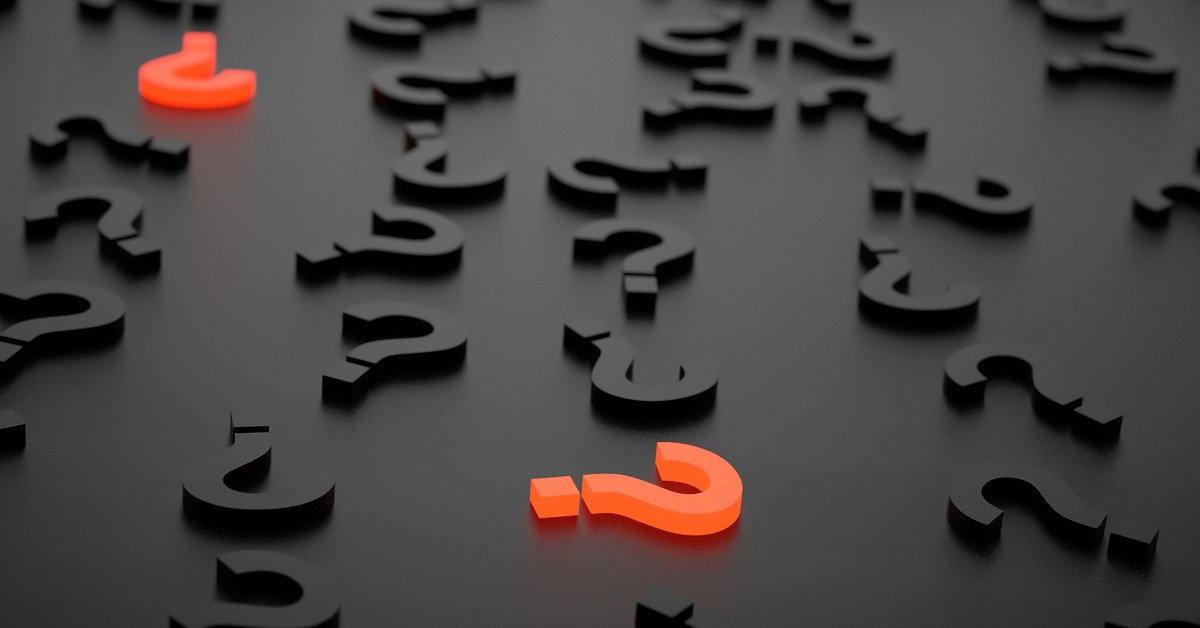 HE disputes FAQs
26 November 2021

Frequently asked questions on UCU's UCU 'four fights - one union' and USS disputes
---
About the disputes and ballots
Which institutions are participation in industrial action, and when are they happening?
The first round of strikes is taking place on:
Wednesday 1 December 2021
Thursday 2 December 2021
Friday 3 December 2021
33 institutions will participate in strikes over both Four Fights and USS, over those three days above.
21 institutions will participate in strikes over Four Fights only, over those three days above.
Four institutions will participate in strikes over USS only, over those three days above.
All the institutions above will also start action short of a strike (ASOS) from Wednesday 1 December 2021 until Tuesday 3 May 2022. Until further notice, ASOS will involve working to contract and refusing any additional duties; ASOS may be escalated.
In addition, six institutions will participate in action short of a strike only over Four Fights.
For a complete list of institutions, please click here.
What were the results of the USS pensions dispute and Four Fights dispute industrial ballots?
On Thursday 4 November, UCU announced the results for the USS pensions dispute ballot. Overall, 76% of UCU members who voted backed strike action and 88% voted in favour of action short of strike. The ballot on pension cuts covered 68 universities. The overall turnout was 53%, higher than the legally required threshold of 50%. The ballot, in accordance to the decisions made by the democratic mechanisms of the union (namely, the higher education sector conference and the higher education committee), was run in a disaggregated fashion. That means the total number of UCU branches that are currently in a position to take strike action in the USS pensions dispute is 37 out of 68. You can see the full set of USS ballot results here.
On Friday 5 November, UCU announced the results for the Four Fights dispute ballot. Overall, the yes vote for strike action was 70% and the yes vote for action short of a strike was 85%. The aggregated turnout across branches was 51%. The ballot, again in accordance to the decisions made by the democratic mechanisms of the union, was run in a disaggregated fashion. That means the total number of UCU branches that are currently in a position to take strike action is 54 out of the total 146. You can see the full set of Four Fights ballot results here.
Who made the decisions regarding industrial action?
Delegates at UCU's September 2021 higher education sector conference (HESC) resolved to ballot in time to take action this term. The ballot period began on Monday 18 October 2021 and ended on Thursday 4 November 2021; this timetable had been approved by the elected representatives on UCU's higher education committee (HEC).
The results for the USS and Four Fights ballots were announced on Thursday 4 November and Friday 5 November respectively. The HEC met on the afternoon of Friday 12 November to decide on the nature and amount of industrial action; UCU branches were asked to feed into that HEC via branch delegates' meeting (BDM) that took place immediately prior to the HEC. For more details on this process please follow this link.
UCU is a member-led union where decisions are made by UCU members themselves. The democratic mechanisms of the union include the annual congress (UCU's supreme policy-making body), the further and higher education sector conferences (FESC and HESC), and the elected members of the national executive committee (NEC) which is also subdivided into the further education committee (FEC) and higher education committee (HEC).
My branch did not meet in the 50% turnout threshold in the USS pension and/or Four Fights ballot, would it be re-balloted?
The elected officers of the union - in this case the UCU vice-president (higher education), UCU president, and the two vice-chairs of the higher education committee (HEC) - have made the decision on the reballot timetable and eligibility.
Details regarding re-balloting for branches that did not meet the 50% turnout threshold in the USS pension and/or Four Fights ballot will be released imminently.
Taking strike action
When we take industrial action, what am I expected to do?
Your union only takes strike action once every other avenue of influence has been exhausted and when the democratic decision-making bodies of the union believe there is no other way to make employers change their position.
It is a very serious sanction and that is why we ask that every member observes the strike. Every member who does not observe the strike is directly undermining the union's bargaining power and making it harder for the union to protect all its members. Every member who does observe the strike is helping to advance the interests of all staff throughout the sector.
When we call a strike, we ask that members do not do any work for all of the days specified by the union. This includes, for instance, time before 9am and after 5pm, and includes any activity which is part of your work such as teaching, administration, meetings, emails related to work, marking, research or conferences where you are directly or indirectly representing your employer. It also means not doing any preparation for work that you are due to do when you return to work after you strike. In a nutshell, if you are employed at one of the institutions on strike, do not do any work at all on strike days.
On strike days, the best possible thing you can do is contact your UCU branch and volunteer to help at the picket lines - and ask colleagues in your department to join you. Picketing is a vital opportunity to demonstrate to the employer the scale of the disruption that the union is able to cause, and get support for your action from students and other colleagues.
Do I have to tell my employer that I am taking industrial action?
No. It is often the case that management will send out emails/letters demanding that you declare in advance whether you will be taking industrial action. This can have the effect of misleading and intimidating members, and will enable your employer to minimise any disruption.
You are under no obligation to inform management in advance as to whether you will be taking part in strike action or action short of a strike. UCU will provide your employer with all the information about the action required by law including those categories of members who we are calling on to take action.
Once you are back to work following the strike action, you should respond truthfully to any query from your employer as to whether you have taken or are taking industrial action. You should not, however, respond to any such query while you are on strike.
What about my students?
The president of the National Union of Students (NUS), Larissa Kennedy, has made the following statement in relation to UCU's 2021 industrial action ballots:
'As students, we regularly witness how staff and students' conditions are intertwined. University management forcing staff onto casualised contracts, cutting their pay, and now trying to cut thousands of pounds from their pensions cannot be divorced from the fact that one in 10 students has needed to access a foodbank to survive the pandemic—these are not the actions of a university leadership or an education system that have the interests of staff or students at heart.
'Staff working conditions are student learning conditions and we stand shoulder to shoulder with our educators in fighting for a more just education system. We demand fully funded, accessible, lifelong education where our spaces of teaching and learning belong to the students, staff, and communities they exist to serve. Until then, it is entirely in the gift of vice chancellors and employers to come to a negotiated settlement and address the fundamental issues repeatedly raised by staff. If they do not, students will hold employers responsible.'
You can also read this press release from NUS. NUS's latest research showed that '73% of students said they supported the university staff taking part in the [Four Fights and USS pension] campaign[s] and strike action'.
UCU is a union of education professionals and we know that our members do not relish taking any action that affects our students, to whom you have dedicated so much of your energy, even during extremely challenging conditions like the Covid-19 pandemic. It is the same for many public services—doctors and nurses for instance.
However, if you take action, you are making a case for greater investment in or defence of the quality of the education and research you provide. In the case of job cuts, for example, the union will rightly argue that our students will be hurt far more by management's actions than by our own. Observing the strike is defending the interests of staff and students alike—staff's working conditions are the students' learning conditions. Undermining the strike might feel like the right thing in the short term, but will only serve to embolden management and staff and students will all suffer more in the longer term.
Formally, it is management's responsibility to explain to students if classes are to be cancelled on strike days. However, you may wish to talk to your students before the industrial action, explaining why the union is taking this step and asking them to write to university management to voice their concerns. Your students can also sign this petition hosted by NUS. You may also wish to discuss some of the practicalities which your students may not be familiar with: in particular, the fact that when you go on strike you will not be paid by your employer. We will have campaign materials available explaining why we feel it is necessary to take action.
If I have external commitments on the day(s) of industrial action; should I attend them?
If your external commitments arise from your employment with the institution where a strike is taking place, whether they are offline or online, then you should not fulfil them. For example, if you were due to attend a conference in your capacity as a lecturer at a strike-bound university you should not go.
Participating in action
I am not a UCU member. Can I take part in industrial action?
We would like everyone to respect the picket lines and not go into work. Non-UCU members who take part in legal, official industrial action have the same rights as UCU members not to be dismissed as a result of taking action. However, our strong recommendation is that you join UCU so that you have the protection of a trade union before you take part in industrial action.
If you have provided the details requested on the UCU member application form, your membership will be active from the date of application. This means that you are able to take part in any strike action while awaiting your membership number.
How late can someone join the union and still take part in strike action?
Individuals can join UCU at any point up to and including on the picket line on the day of action and lawfully participate in the strike.
I am not a UCU member. Can I refuse to cross the picket line?
We would like everyone to respect the picket lines, whether they are a member of UCU or a member of another union. If you are eligible to join UCU we recommend that you join the union, on the picket line if necessary, and do not cross the picket line. We will support any member who is subject to disciplinary action for refusing to cross a UCU picket line.
Picketing
What is the law on picketing?
Peaceful picketing is entirely legal. Picketing should be carried out at or near an entrance or exit from a site at which the pickets work. When others who are not in dispute come into work or use these entrances or exits, pickets must not interfere with them. Please be sensitive towards students who may not be familiar with trade unions, industrial disputes, or picket lines. Note that it is a criminal offence for pickets to use threatening or abusive behaviour to people crossing the picket line.

Read our picketing guidance here. [184kb]
What are the guidelines on picketing?
The purpose of the picket is to persuade members peacefully not to cross our picket lines i.e. not to go into work. Picketing is a legal activity and picketers should wear an armband indicating that they are on duty. Placards and posters should be displayed stating 'OFFICIAL PICKET'.
Covid-19 health & safety picketing advice
[UPDATED] Following the announcements about the new Omicron Coronavirus variant, we want to issue the following guidance to members participating in pickets and other activities linked to the industrial action this week.
UCU advises all members involved in picket lines and other similar activities during this week's industrial action to:
wear face coverings. Face masks can significantly reduce the risk of close contact aerosol transmission and can reduce far field airborne transmission risks. UCU have provided branches with a supply of triple layer cloth face masks for use by pickets. Please also note that FFP2 or FFP3 masks will offer improved protection to the individual in higher risk situations
practice social distancing of 2m where possible; and
anyone with Covid-19 symptoms should self-isolate unless they have had a negative PCR test. We recommend pickets make use of rapid lateral flow tests each day before engaging in picketing to prevent any asymptomatic transmission. You can order rapid flow lateral flow tests online here.
In addition, we expect all employers to work with recognised trade unions and their health & safety reps to update risk assessments and ensure all possible mitigations are in place to keep staff and students safe on campuses.
If using indoor venues for strike-related events members should be aware of the ventilation control measures in place at each venue. Members should observe the maximum occupancy levels permitted within indoor spaces to ensure there is a sufficient supply of fresh air to reduce Covid-19 transmission risks.
We would expect the needs of those who are extremely clinically or clinically vulnerable to be prioritised.
UCU will also provide pickets with hand sanitiser to reduce any fomite transmission risks.
Strike action: impact on pay & pensions
Will participating in strike action affect my entitlement to statutory maternity pay (SMP)?
If you are on maternity, paternity, or long-term absence, please contact your UCU regional office.
How will it affect my pension if I participate in industrial action?
In previous strikes it has been the experience of UCU that most employers do not withhold pension contributions and therefore participation in strike action has not generally affected pensions. Institutions that do choose to withhold contributions often make provision for members to make up pension and AVC deficits from their pay. In terms of your final pension, the impact of participating in the industrial action called by UCU is minute compared to the benefits that the union has protected through action in the past. For example, a member earning £50,000 who supported the eight days of strike action called in November 2019 would see a reduction of around £100 in their annual pension as a direct result of the strikes. If you are unsure, please contact your UCU regional office to discuss your specific circumstances.
My employer has told me that I will lose core pensions rights such as death in service if I take part in strike action, is this true?
From time to time, individual employers seek to intimidate staff by saying that if they should die while taking strike action, they will not receive a death in service payment. We are not aware of any such case. You should notify UCU if you are threatened in this way and our local branch will take the issue up on your behalf.
Am I breaking my contract by taking strike action?
All industrial action is a breach of your contract of employment. Because UCU has carried out a statutory ballot and the action has been formally called, the law protects workers from dismissal while taking part in lawful industrial action or at any time within 12 weeks of the start of the action and, depending on the circumstances, dismissal may also be unfair if it takes place later. This kind of dismissal has never happened in higher education.
Can my employer deduct my pay when I take part in industrial action, and how much money will I lose?
Yes, your employer is entitled to deduct your pay if you participate in industrial action. For strike action, the union contends that any deduction should be at 1/365th of any annual salary or equivalent. For part-time staff or those employed on a session-by-session basis, deductions should only reflect the pay normally due for the work not undertaken and no more.
If the democratic decision-making bodies of the union decide that members will 'work to contract', your employer cannot impose pay deductions when you are fulfilling your contract. Should the union escalate 'action short of a strike' (ASOS) to boycotting particular activities, your employer has the right to refuse to accept the partial performance of your contract, and to deduct up to 100% of your pay while you are participating in the action so long as they make their intentions clear.
What if I am part-time?
UCU believes that any strike deduction must be pro-rata for part-time staff. The deduction must only be for your contracted hours. Please contact your UCU branch for support in challenging any greater loss.
Will the union be offering strike pay?
The UCU's elected national officers (the president, president-elect, vice president and honorary treasurer) will determine and authorise the level of payment from the UCU fighting fund. Once they have made this decision, the union will announce this as soon as possible and update this FAQ. You can also help by donating to the fighting fund.
Taking 'action short of a strike'
What does 'action short of a strike' (ASOS) mean, and when might we be involved in ASOS?
While a strike is a concerted stoppage of work, 'action short of a strike' (ASOS) is normally action which affects only certain aspects of your work. Since the changes introduced by the Trade Union Act 2016 we have to determine and ballot members regarding the type of action short of a strike we are calling. Our ballot enabled us to call action short of a strike in the USS pension and Four Fights disputes including:
working to contract
not covering for absent colleagues
removing uploaded materials related to, and/or not sharing materials related to, lectures or classes that will be or have been cancelled as a result of strike action
not rescheduling lectures or classes cancelled due to strike action
not undertaking any voluntary activities; and
a marking and assessment boycott.

The first phase of ASOS will consist of working to contract only. The action short of a strike begins at the same time as the strike action. In the case of both USS pension and Four Fights disputes, this begins on Wednesday 1 December 2021. Until further notice, action short of a strike will last until Tuesday 3 May 2022.
The forms of ASOS that take place are decided by the democratic mechanisms of the union, including the elected members of the higher education committee (HEC). Should the union escalate ASOS to include other activities, a full list of information will be issued to all branches well in advance.
What does 'working to contract' mean?
Working to contract means abiding strictly to the terms that your contract of employment (or other formal documents relating to your employment) specifies as your hours of work; breaks; workload; or other matters.
Reclaim our time
Most higher education contracts specify a nominal working week of 35-38 hours. In the case of many academic staff there is a further contractual stipulation that staff may be expected work beyond those hours as reasonably requested by their line manager.
As part of action we are launching 'reclaim our time', a campaign which will expose just how much of our own well-being and free time is regularly sacrificed just to keep the system that exploits us afloat, by simply asking all members to work to contract. Our managers need to be forced to confront the unsustainable and dangerous amounts of work created for us, by making our overwork their problem.
Find out how to take part in 'reclaim our time' here.
Does participating in action short of a strike mean I can do what I like?
Taking action short of a strike does not mean that you can refuse a reasonable request from your employer to undertake something.
How reasonable any request is will depend on the terms of your contract and custom and practice. If in doubt or if your actions are challenged by someone senior to you, temporarily suspend your action and contact your branch who will seek further advice.
Other
I am booked to be on annual leave during the strikes—what should I do?
If your annual leave is essential, you should take it as planned and consider donating to the fighting fund. If your leave is not essential, you may wish to move it so that you can participate in industrial action alongside colleagues.
I will be working outside the UK during the strike; what should I do?
While the legal position varies, UCU's advice is that, if you are working outside the UK on a strike day, you should work normally and donate to the fighting fund. If you are due to travel as part of your work on a strike day, you should not do so.
I am a member of staff applying for indefinite leave to remain (ILR) or a Tier 2/5 visa holder or a Tier 4 visa holder. What is the law regarding industrial action for migrant workers?
In recent years, UCU won important protection for staff on visas so that they could take lawful strike action without affecting their visa status. However, we recognise that many members who want to support the union have ongoing concerns about the issue and so we have produced a separate briefing which explains your legal rights if you are a staff member or student on a visa or who may apply for an indefinite right to remain in the UK. UCU is committed to supporting all our members in industrial action so if, having read the briefing, you are still concerned about the impact of the strikes upon your immigration status, please contact Jenny Sherrard for further advice.
I am a PhD student, research fellow, or postdoctoral scholar fully funded by external bodies but do not wish to cross the picket line. What do I do?
It depends on who your contract is with. If it is with your home institution and that university is on strike, you should join the industrial action. If your contract is with a body which is not part of the dispute, you should not take action but try to arrange to work from home. If you need further advice contact your regional office.
I am a clinician and a UCU member, and I have clinical commitments on strike day. What can I do?
We fully understand and respect that clinical staff including medics, psychologists have professional commitments to provide clinical cover. Clinicians are advised not to withdraw from any commitment to direct clinical care and activities in support of such. Any clinician concerned about the definition of these terms is advised to contact their own professional defence organisation, and ask them to contact the relevant professional body (e.g. the General Medical Council) on their behalf. A clinician who intends to strike should be aware that this will only count as lawful action as part of the UCU strike and if they are a UCU member.
I am on study or research leave during the strikes; what should I do?
If your leave is unpaid, you have no labour to withdraw and cannot join the strikes. If your leave is paid, you should join the strikes.
I am a UCU member in a non-striking institution. How can I help?
There are many ways that you can help—you can raise awareness of our disputes by disseminating our campaign materials to your colleagues, you can send messages of solidarity to the UCU branch of a striking institution or to campaigns@ucu.org.uk or on social media using the hashtag #OneOfUsAllOfUs, and you can also make a donation to our fighting fund to provide direct support to UCU members at striking institutions.
If your branch has missed the anti-union threshold of 50% in the Four Fights and/or USS ballots, and is participating in re-ballots, then please make sure that you vote and participate in your branch's GTVO activities.
Note that it is against the law to take part in 'sympathy action' or 'secondary action' (going on strike in sympathy with people who work for a different employer).
If I am a UCU member in a non-striking institution and I have scheduled business at a striking institution, can I be disciplined or dismissed if I do not cross a picket line?
The position of UCU members who decide not to cross the picket line is that, while it is possible you could be disciplined or dismissed, these are very rare occurrences and the dismissal may, in certain circumstances, be deemed to be an automatically unfair dismissal. UCU will support any members from other institutions who refuse to cross official picket lines.
How long will the disputes go on for?
The USS and 'four fights' disputes are distinct and involve UCU negotiating with two different bodies—UUK and UCEA respectively. Both disputes are kept under constant review by UCU's democratic structures, specifically the elected members of the higher education committee (HEC), who will determine UCU's next steps.
Last updated: 30 November 2021