•
•
•
•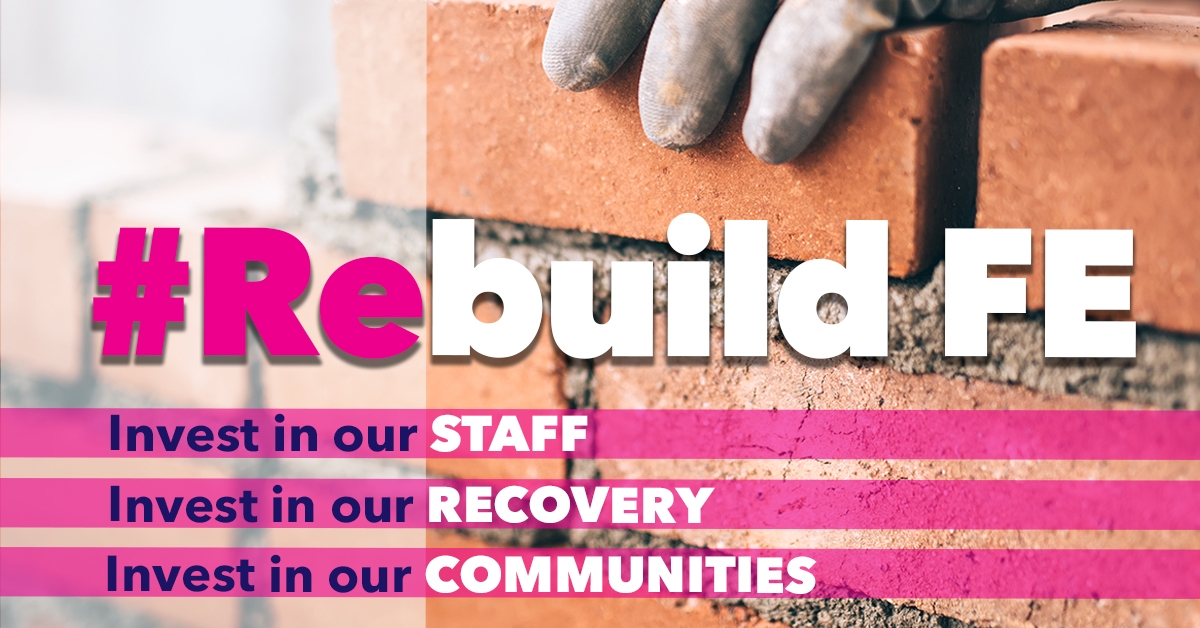 Take the next step - vote YES
27 April 2021
| last updated: 30 April 2021
Have you seen our #RebuildFE campaign video? You can watch it here:
I know how angry we all are about the neglect shown to further education in England. The years of underfunding and the real terms pay cut of more than 30% over the last decade that we speak about so often.

Our #RebuildFE consultative ballot is your opportunity to turn things round in your institution and your sector. UCU's positive plan to #RebuildFE is something to be proud of and we all need to pull together to make it happen.
I'm asking you to vote YES for a pay rise that starts closing the gap on school teacher pay. I'm asking you to vote YES to start turning the tide on a decade of pay cuts.
The ballot opened last week and closes on Friday 7 May. Voting YES will show that there's strong support for our national claim, and any local claims that your branch may submit. If your branch is going to campaign to win a serious offer on pay from your employer, you need to support that campaign by voting in this ballot.

You should have received an email sent on behalf of UCU by our independent scrutineer Civica (formerly ERS) that allows you to vote online. If you haven't received a voting link, a replacement can be ordered by completing this form.

UCU will keep pushing for real investment in the further education sector. Voting YES is the quickest way to show that you're ready to fight and you're ready to win.
Take the next step to #RebuildFE today - vote YES.
In solidarity
Jo Grady
UCU general secretary