•
•
•
•
•

Saving lives at work - organising in the workplace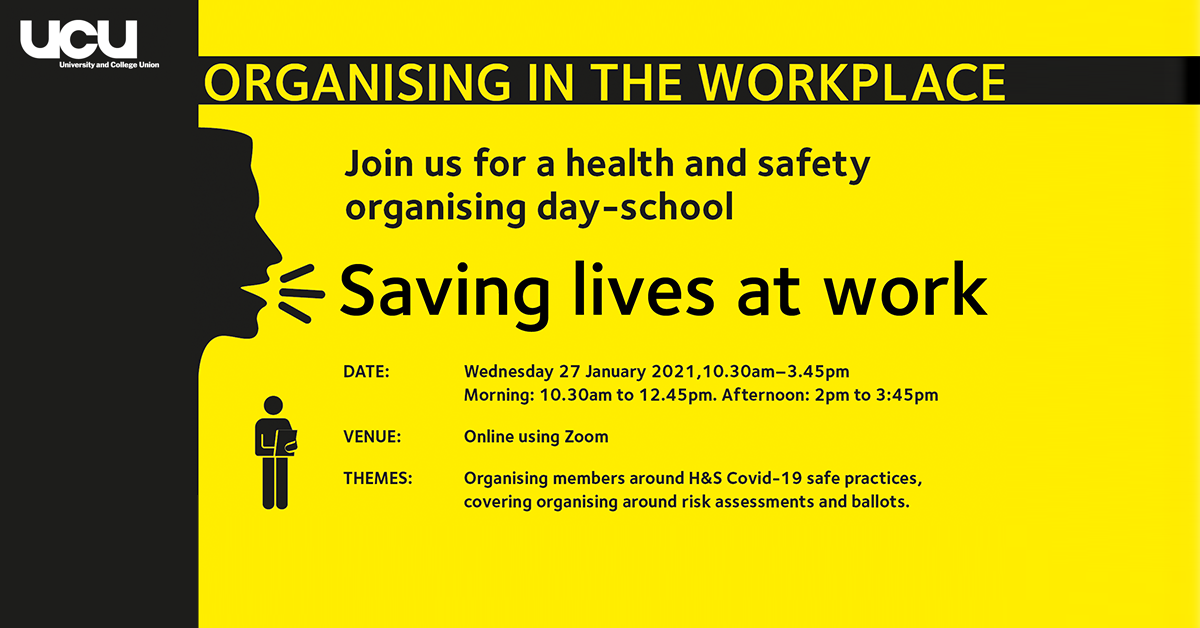 Saving lives at work - organising in the workplace
Strike school is back, and this time our focus is on Covid-19 health and safety organising!
Throughout this pandemic UCU have been very clear - staff and student safety must be prioritised. No ifs, no buts, no half measures. When employers fail to prioritise health and safety, we must make them.
We will discuss UCU strategy for collectively challenging employers where they are failing to provide safe working conditions, hear from UCU branches who have been involved in successful health and safety campaigns and ballots during this period, meet other UCU activists and student rent strike organisers to share tactics, and formulate ideas about how to take this struggle beyond our branches and builder a broader campaign and organise. Where we organise and fight, where we collectivise and defend ourselves, we have kept our workplaces safe.
Date & time
The training event will take place on Wednesday 27 January from 10:30am to 3:45pm (morning session 10:30am to 12:45pm, afternoon session 2pm to 3:45pm) - comfort breaks will be observed to limit screen time
Registration deadline was Thursday 21 January.
Last updated: 16 March 2021