•
•

Environment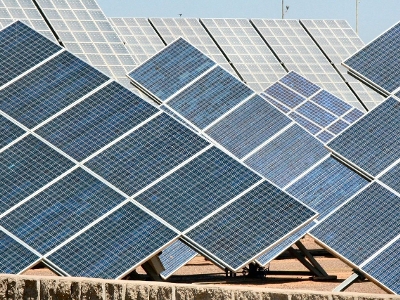 Environment
Find out about UCU's initiative on climate change and how you can become involved.
Click for information about UCU green reps training
See also our list of environmental links and resources.
---
Open to all members with an interest in environmental issues in their workplace and beyond.
Or join us on Slack: communication forum for green reps
UCU has launched a new Slack workspace. This is an online discussion forum for green reps and interested members to share updates, news and events, to learn from one another and to have focused discussions on priority areas. This should create a more dynamic discussion space than the current green reps mailing list.
Channels have been setup covering each area of the UCU Green New Deal as well as specific channels for 'Ask a question', 'Congress 2021', 'COP26', 'General', Opportunities', and 'Random'.
To join UCU green reps slack workspace use this joining link here.
---

UCU environment latest
---
The challenge of climate change
Human induced climate change is potentially disastrous and has thrust the environment and energy use to the forefront of educational, professional and trade union attention. Universities and colleges are amongst institutions being challenged to reduce their 'carbon footprint'. The TUC (Trades Union Congress) is urging unions to increase attention to environmental, especially climate related matters - and to engage with employers to develop low-carbon strategies and a 'just transition' to a low carbon economy and society.
There is now a scientific consensus that unless carbon-based energy use is radically reduced, the world faces a crisis in which the poorest will suffer the most, but all of us will be affected. The dangers of inaction are extremely serious:
many locations may become uninhabitable
food shortages may threaten survival for many people
mass migration is likely
many species face extinction.
The Stern Review made clear that the sooner we act, the less likely or intense will be the climate change and the impact on our environment.
What is UCU doing?
UCU's founding Congress in 2007 committed UCU to play its part in 'greening the campus' and 'greening the curriculum' and to assist campaigns for sustainable national policies and local practices.
With 120,000 members in further and higher education, UCU is uniquely equipped to make a significant contribution to the battle against climate change. We have union reps in every FE and HE workplace and many members with specialist knowledge. UCU is:
You can read our latest blog on most recent work that UCU has undertaken.
How to play your part
Workplace environmental reps
Who can be an environmental rep?
Any UCU member who is enthusiastic enough! You may be a UCU health and safety rep, a branch officer or departmental rep, or simply a UCU member keen to promote a green agenda in your workplace.
What can a union environmental rep do?
Environmental reps can work in a similar way to other union reps by raising awareness of green issues in the workplace and making sure they are included in the negotiating/bargaining agenda. A main concern would be to agree a joint approach to 'greening the workplace', ideally formalised in a collective agreement and overseen by an employer/union committee that addresses environmental issues.
I'm interested in being an environmental rep, what do I do now?
You can contact your branch or local association secretary/president. If you are not sure how to make contact you can use our local contacts finder to contact your branch/LA. Alternatively you can email Marianne Quick for more information.

Coming soon - how to become a UCU green rep video training
Last updated: 11 June 2021