•
•
•
•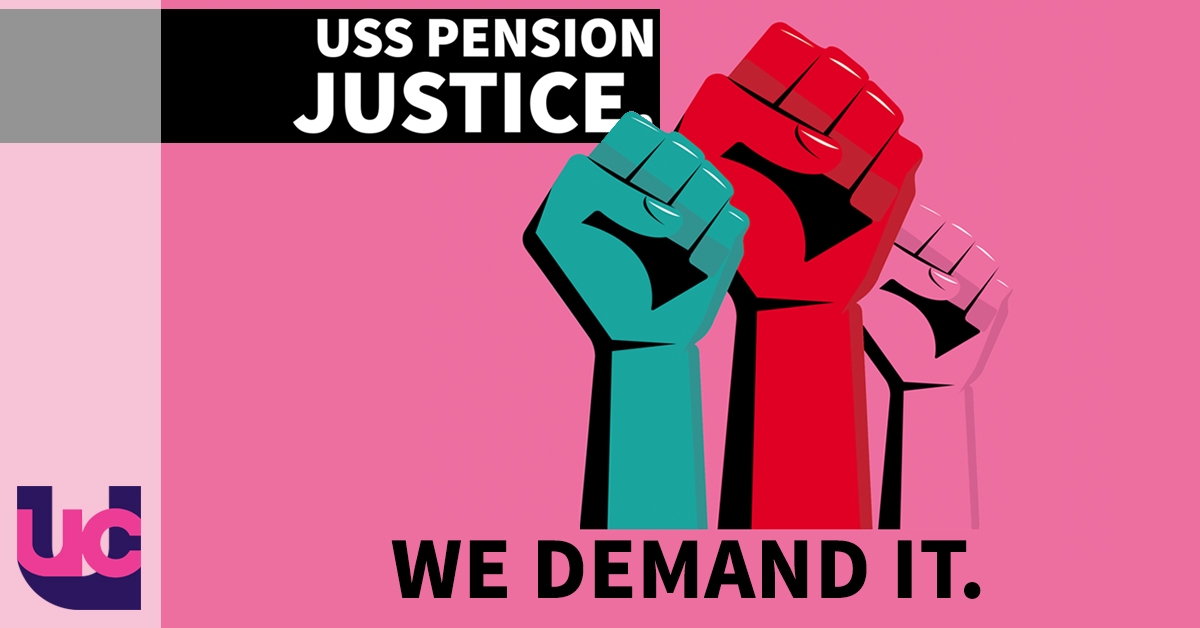 A ten point update on the USS dispute
24 January 2019
A brief recap
1. In April 2018 UCU members voted to set up a joint expert panel (JEP) to look at the USS valuation. Following this agreement, Universities UK formally withdrew its proposal to replace the guaranteed pension with a pension that would have been based on stock market performance. UCU estimated that this proposal, if it were ever implemented, would have cost the average member around £200,000 in lost retirement income.
2. The JEP reported back in September 2018, and made five key recommendations for changes to the 2017 USS valuation. JEP estimated that if all of these recommendations were implemented then current benefits could be retained at a combined cost to employers and members of 29.2%. This can be compared to current total contributions of 26% and to USS's calculation that contributions would need to rise as high as 36.6% by April 2020 to protect benefits.
3. USS's response to JEP has been to propose a fresh scheme valuation based on data as at March 2018. As part of this process they have agreed to implement some but not all JEP's recommendations. They say that the cumulative impact of all five recommendations would be to create more risk than the Pensions Regulator (TPR) would accept.
4. USS further state that, based on this partial implementation of JEP, total contributions would need to be 33.7% but that they could fall to 29.7% if the employers were willing to reach agreement on so called 'contingent contributions'. Put simply, this is a process whereby further payments from the employers are triggered if the position of the fund worsens in line with jointly agreed parameters. In a letter in December, the Pensions Regulator suggested contingent contributions as an option if employers wanted - as had been indicated in their recent consultation - to take on more risk. USS is now consulting with the employers about these plans for the 2018 valuation.
What is the UCU position?
5. UCU's policy is for 'no detriment' - meaning that benefits should not fall and members' contributions should not rise as a result of the 2018 valuation. UCU further believes that the JEP's recommendations should be implemented in full. It is generally accepted, notwithstanding USS's objections to some of the recommendations, that full implementation of the JEP report would mean a resulting contribution rate very close to the current 26%.
6. With reference to the two recommendations from JEP that USS does not like - the postponement of de-risking and the smoothing of future contributions - a useful summary of the union's position is contained in the letter from UCU to USS last December which makes the case for their inclusion in the 2018 valuation.
What about the employers?
7. Following its own consultation, UUK has confirmed that the vast majority of employers support the JEP recommendations. In its guidance for employers published on 15 January, UUK also states that "we need to find an overall outcome that is acceptable to the USS Trustee and which TPR would be content with." To that end, UUK's position is that USS's proposals for 'contingent contributions' are worthy of consideration.
What happens next?
8. The USS consultation with the employers will continue until the end of February. At that point, based on their members' responses, UUK will respond formally to USS and no doubt make their position clear on 'contingent contributions'.
9. UCU will continue to campaign for full implementation of the JEP both at national and branches level during the current employer consultation. We will also press for 'no detriment' in the subsequent negotiations with the employers and do everything we can to protect your benefits and reduce overall contributions. It will, in the end, be for members to decide whether they wish to accept what is proposed or resume industrial action. The JEP will also continue its jointly mandated long-term work to look for an alternative approach to the valuation which might enjoy the support of the key stakeholders.
10. The union has made considerable progress in the last twelve months in defending members' pensions. This time last year we were getting ready to take strike action against the now abandoned plans to end the guaranteed pension. The success of that action has resulted not just in those damaging proposals being removed but also in the setting up of the JEP and its hugely influential report which has started a debate about pensions way beyond HE. We have more to do, and the union is grateful for your support as we enter the next critical phase of this dispute.
Thank you for reading this update. If you want to get in touch, contact me directly here.
Matt Waddup
UCU national head of policy and campaigns