•
•
•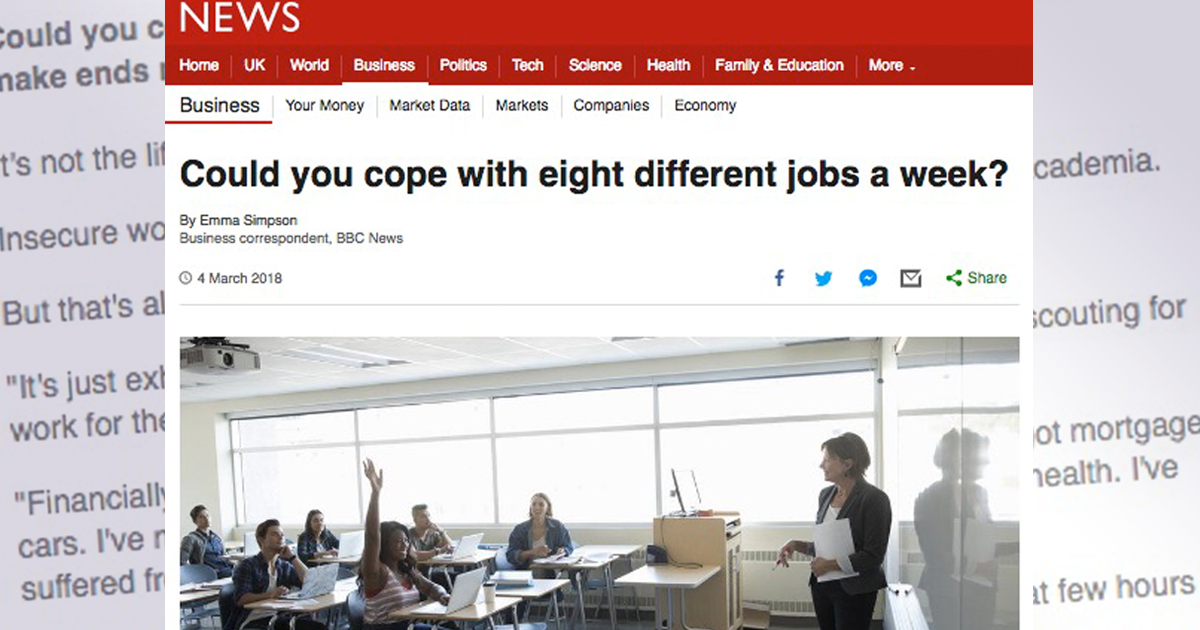 Could you cope with eight different jobs a week?
5 March 2018
| last updated: 12 July 2018
The BBC publishes an article on the often precarious nature of academic careers and the hugely negative impact on those starting out in academia.
The article comes on the back of new research by UCU on how much university teaching is done by hourly paid academics and explains how early career lecturers frequently have to juggle a number of different jobs, not always in higher education, in order to make ends meet and are often effectively paid below minimum wage for the hours they have to work.
'It's just exhausting. You've got no security. And you've always got to be scouting for work for the next term or academic year.'
Precarious lecturerUCU bargaining official Jonathan White told the BBC, 'we've argued for years that a lot of the teaching in universities is, in fact, done by people precariously employed, struggling to make ends meet and universities have been trying to sweep it under the carpet.'
He also said UCU has found that 'there are tens of thousands of people teaching hundreds of thousands of hours of education who are being paid by the hour.'