•
•
•
•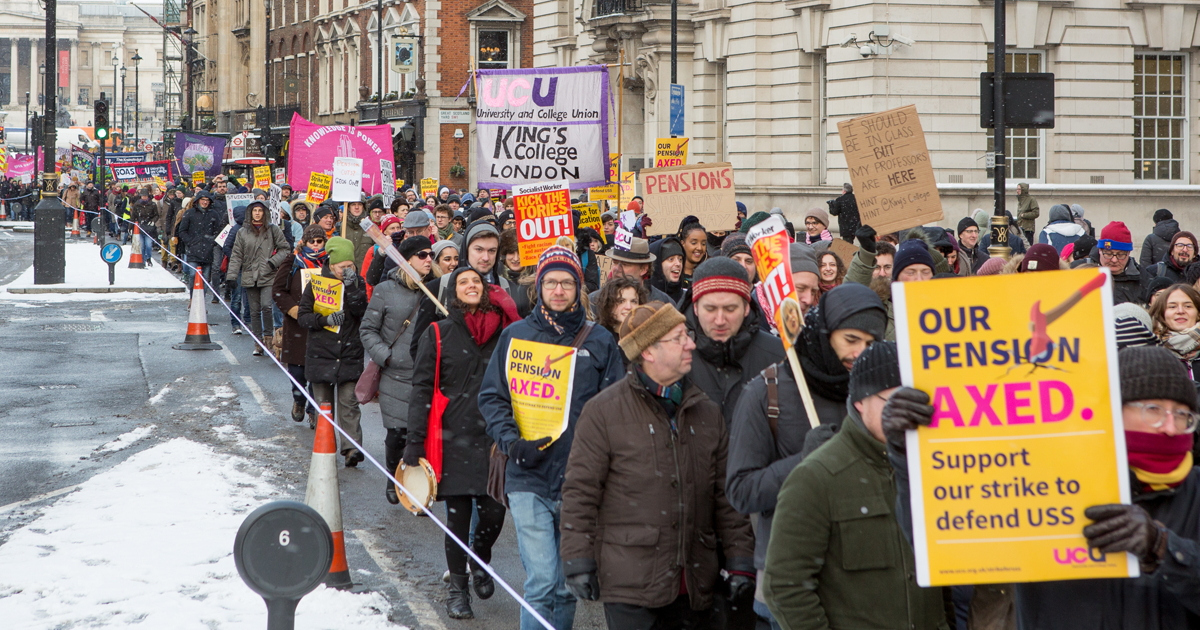 It's not the time to weaken
2 March 2018
With the countdown on to the first meeting with the employers since the action to defend USS began, UCU's general secretary urges now is not the time to weaken the resolve that forced them there.

As you know, UCU strike action resumes on Monday.
Monday is also the day when we face the employers across the table for the first time since the strikes began.
Everyone wants to get back to work but I know you also understand that it is strike action that has brought the employers to the table and it is strike action which will keep them there.
Any weakening of our position will take the union back to square one and mean the sacrifices made so far would have been for nothing.
So your negotiators are asking you to help us next week by making the strike as big and as visible as possible - the best yet!
If you haven't visited the picket line yet, this is a good week to start.
If you are one of the minority who has not taken strike action, please make the choice to come and join us - we need you too.
And if you know non-members who support our cause, tell them now is the time to join us.
The last week has seen institution after institution move from refusing to negotiate to supporting national talks. Just this morning Cambridge has called for UCU's proposals to be seriously explored by the UUK team. They are under real pressure.
This did not happen out of the blue, it happened because of the stand you are taking.
Thank you for your continued support.
Sally Hunt
UCU general secretary
PS. Action Short of A Strike (ASOS) continues on days when there is no strike action. For more details see my message from yesterday.