•
•
•
•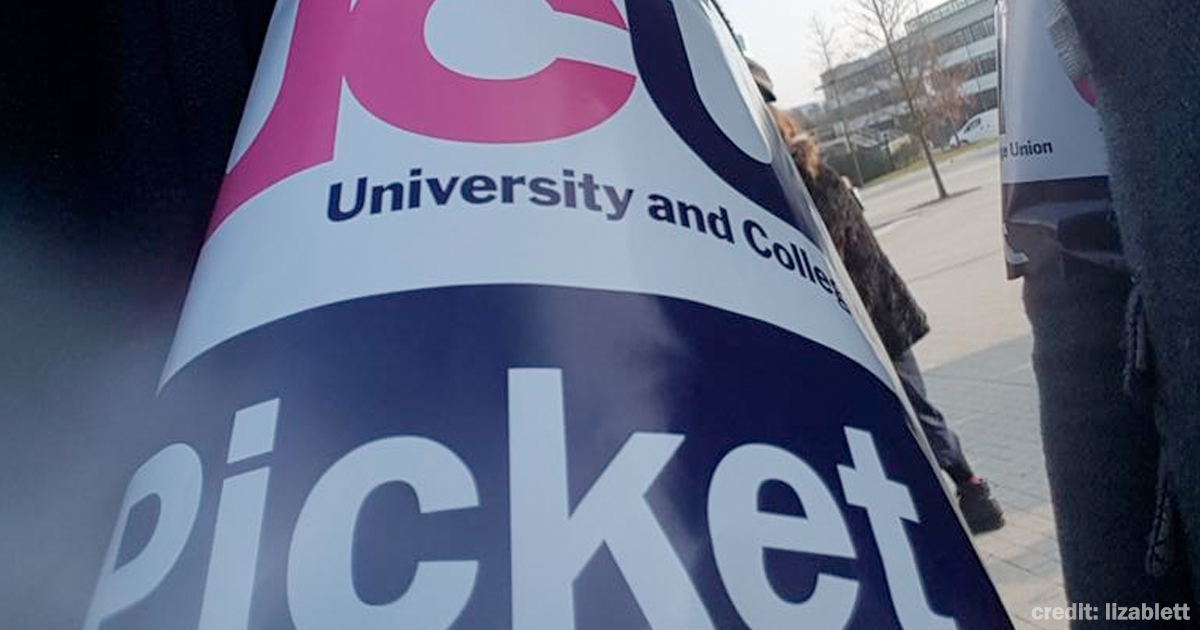 Massive support on first strike day
22 February 2018
| last updated: 28 February 2018
Day one of USS strike action saw the employers in complete disarray while members and students united at huge picket lines and rallies.
In an update to members UCU general sceretary Sally Hunt said it was an 'amazing day' and thanked them for supporting the first day of UCU's strike action.
She said: 'While the employers are in disarray, we have shown we are completely united in defence of our pensions with huge picket lines and rallies and politicians lining up to support our call for further negotiations.
'So far today, these are the main events:
'In response, UUK hinted that they may at last be prepared to talk and you can read UCU's response to that here.
'Everybody hopes the employers see sense and turn back from their attacks on your pensions.
'However until that happens the strike is on and tomorrow we go again.
'This action is having a real impact, please continue your brilliant support for the union.
'Thank you again for your support.'
To stay updated please join us on Twitter and Facebook.
You can also donate to the strike fund here.