•
•
•
•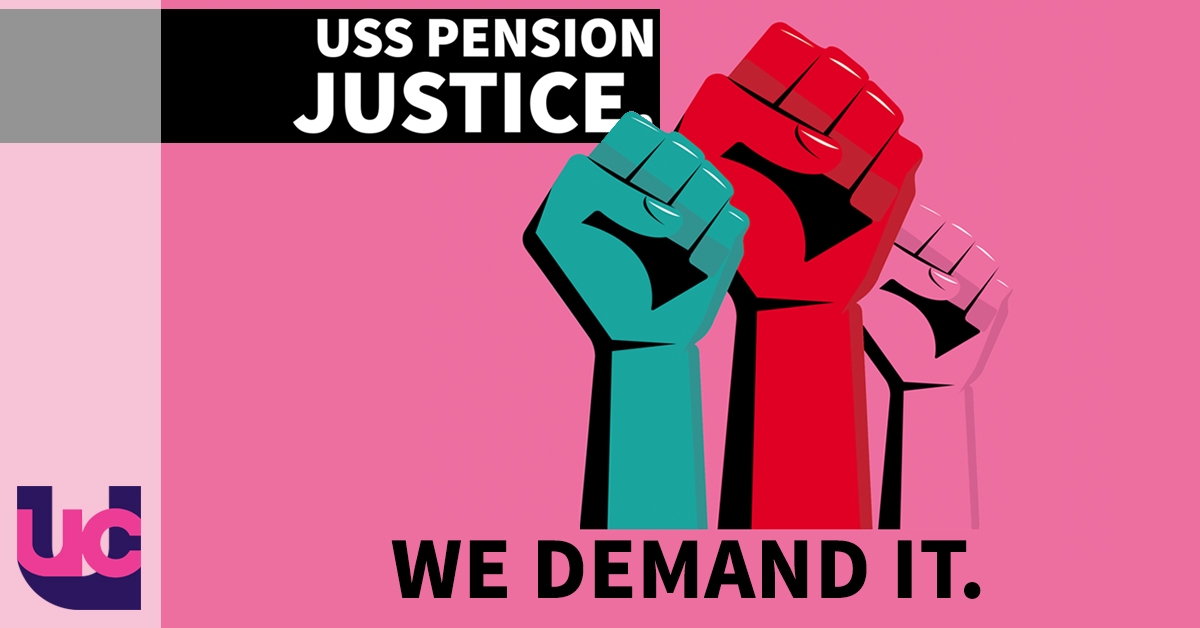 Employers refuse to engage
7 February 2018
UCU general secretary Sally Hunt has today updated members on the latest talks with the employers over the future of USS.
In an email to members she writes:
We met the employers again earlier this week. As yet they show no sign of moving away from their hard-line position of wanting to remove the right to a guaranteed pension.

Some of you have asked what UCU's negotiation position is in these talks.

Our position is straightforward - we have a mandate from you to retain a decent, guaranteed pension.

Of course, achieving this would be a lot easier if the employers were prepared to take on a small amount of extra actuarial risk and if the valuation methodology both USS and UUK have signed up to could be revised. However while we have raised these objections time and time again, UCU has also negotiated in good faith within the constraints set by USS.

For example, we have made various offers to the employers which would retain defined benefits. One suggestion was that both employers and staff offered to pay more in order to safeguard the guaranteed pension. We were not particularly surprised that the employers rejected this suggestion - however what has surprised us is that the employers have refused to engage at all with any part of this or any other UCU proposal.

To be clear, UCU has repeatedly pressed the employers to say what combination of accrual rate, contribution rate and salary cap they would be prepared to go with in order to preserve the guaranteed pension. At least if we could agree on the desirability of a guaranteed pension, we could then work together towards a fair outcome for staff.

However, so far the answer has been that the employers do not want to preserve the guaranteed pension at all.

It is an amazing and disappointing stance and it is the reason why we now find ourselves on the brink of sustained strike action.

I know how determined members are to stand up and be counted. Equally, I know that nobody wants to strike unless it is absolutely necessary. So you can rest assured that in the days running up to the strikes, I will do everything I can to get the employers negotiating again.

However, I really do believe we are now in a position where we need to show the employers we are prepared to strike hard to defend the guaranteed pension. It is as simple as that.

The full weight of the union is behind you.

We have agreed national strike pay which you can find out more about here.

We have FAQs which answer commonly asked questions about the strikes here.

We have taken adverts in the national and trade press to make our case (look out for us on the Times Higher home page and in The Guardian tomorrow.)

And we are determined to make this strike action the best ever seen.

Thank you for your support.

Sally Hunt
UCU general secretary

PS. If you have a visa to work in the UK, I want you to know that your colleagues support you. We will be issuing specialist legal advice aimed at you later this week so watch this space.