•
•
•
•

Workplace environmental reps
Workplace environmental reps
Any UCU member who is enthusiastic enough can be a workplace environmental rep! You may be a UCU health and safety rep, a branch officer or departmental rep, or simply a UCU member keen to promote a green agenda in your workplace
---

Trade unions have a valuable role to play in mobilising people to address climate change. I want to congratulate those union environmental reps who have demonstrated how negotiating skills and experience can be used to support environmental outcomes.'

Joan Ruddock, Climate Change Minister, 2007
---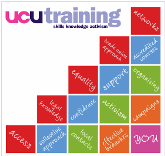 Find courses in your area:
Midlands • North West • Northern • South West • Southern • Yorkshire and Humberside • Northern Ireland • Scotland • Wales
This is a union role suitable for UCU members who wish to develop their understanding of climate change and ways to protect the environment through change at work. It is intended to enable members to develop as environment champions or green reps.
The role of the green rep is to work within branches with their employers to ensure wherever possible institutions are working towards green objectives such as:
carrying out environmental audits
development of environment policies
implementation of environment management systems
assessment of energy use
workplace policies on transport, water and waste.
The role will also involve
raising the profile of green issues amongst UCU members
encouraging other members to get involved
developing UCU branch policy.
Last updated: 29 July 2016