•
•
•
•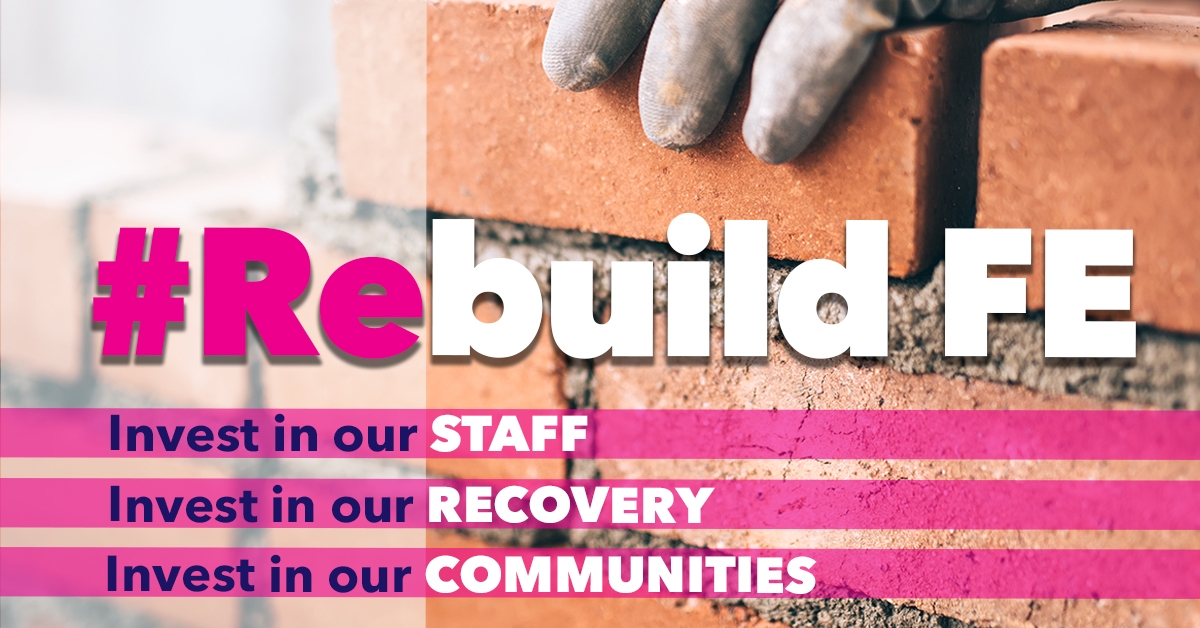 Send a message to your employer and vote in the #RebuildFE ballot
4 May 2021
Further education members have until this Friday 7 May to vote in our consultative ballot.
Voting in this ballot is the most important thing you can do to help your UCU branch win a better deal from your employer.
The higher the turnout and YES vote in your branch, the stronger the message you will send to your employer: they cannot campaign with us for increased government funding, and then refuse to spend that money on staff.
Further education (FE) staff are an absolutely indispensable part of the UK education ecosystem. You deserve to be paid just as much as teachers. But we know that too many employers will only listen if you make a show of your collective strength by voting in ballots like this and showing that you are willing to take action.
After the ballot closes on Friday we will launch the next phase of our campaign to get proper investment in FE staff. I will be visiting and talking to branches across the country and I look forward to doing that on the back of a strong turnout and a strong YES vote.
If you have any questions about the ballot or anything else that's going on in the sector, please contact me using this link.
Jo Grady
UCU general secretary