•
•
•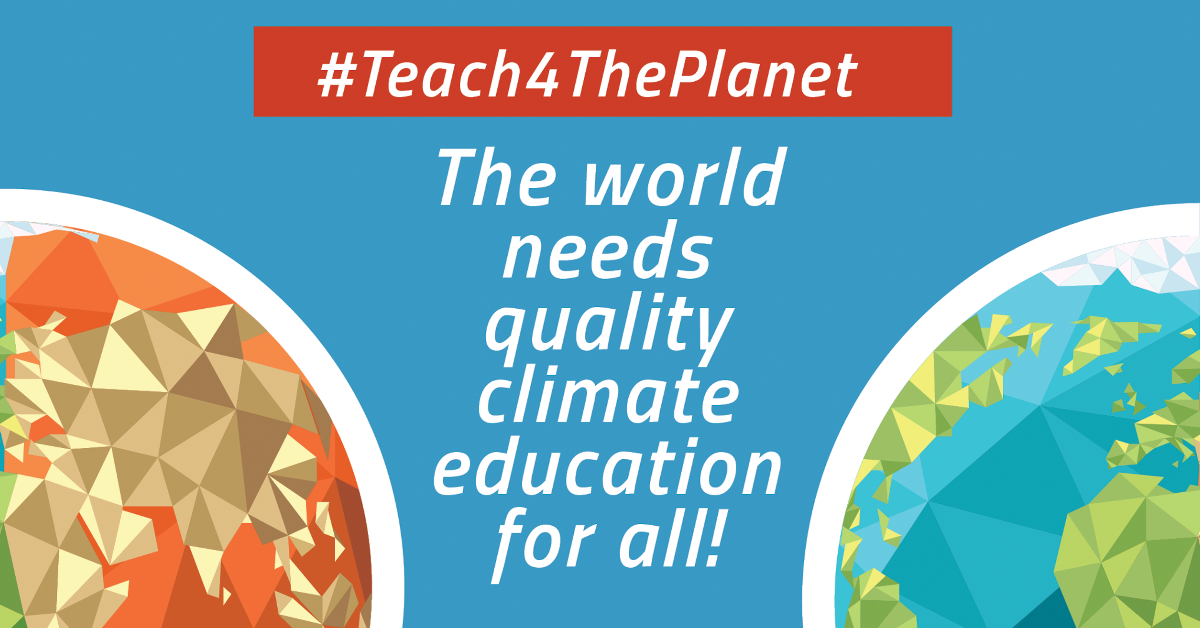 Teach for the Planet
15 April 2021
| last updated: 21 April 2021
We are just a few days away from the launch of Teach for the Planet - a campaign for quality climate change education for all being run by Education International (EI).
The campaign will be launched on 21 April during EI's Global Education Summit. The event will feature prominent activists and union leaders from every continent focused on the crucial role that educators and their unions play in combating climate change and why we need transformative climate education now. The summit will also introduce Education International's Manifesto on Quality Climate Change Education for All.

The event will take place virtually from 12.00 to 15.00 BST and will be livestreamed at www.teach4theplanet.org and on EI's social media channels. Click here to register for the event.

The Global Education Summit marks the beginning of EI's mobilisation towards the United Nations Climate Change Conference (COP 26) in November 2021, when they will call on world leaders to make ambitious commitments to reduce carbon emissions, prioritise social justice and a just transition in their climate change responses, and provide climate change education for all.

The fight against climate change cannot be won without education and without our leadership. Please sign up for this essential event and campaign at a very critical time for our planet.