•
•
•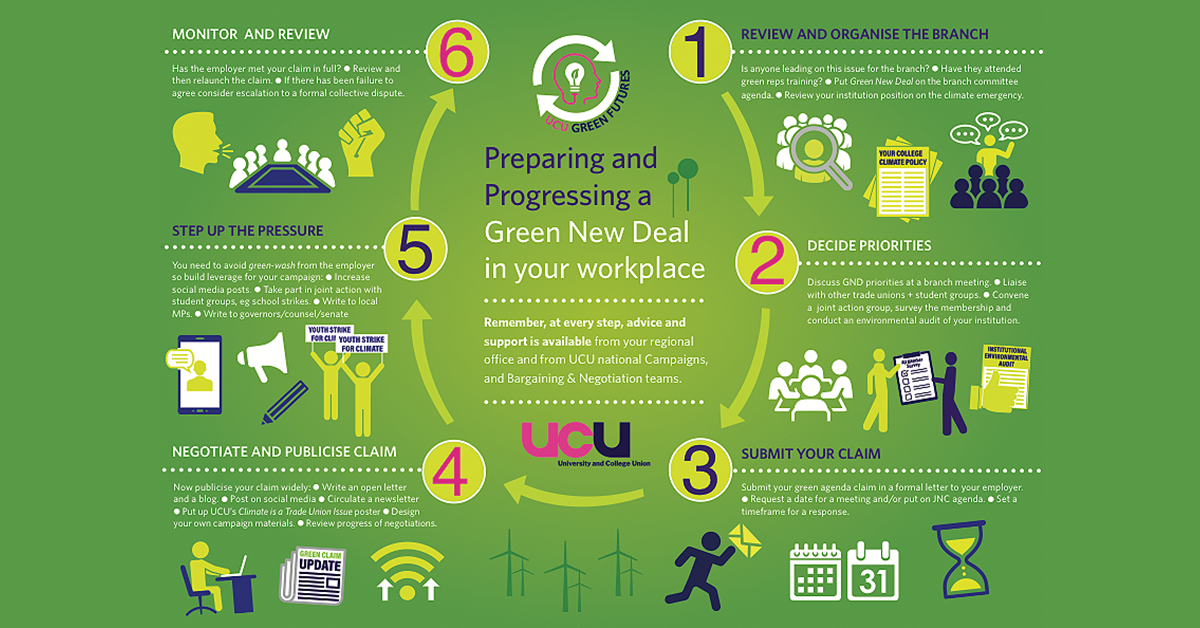 UCU climate & sustainability conference
18 February 2021
| last updated: 15 April 2021
UCU's first climate & sustainability annual conference, open to all members, will take place on 17 March 2021, 11am-4pm.
Branch nominated green reps and those interested in getting involved are particualrly invited to the conference which will take place online using Zoom.
The conference will share updates from across all sectors that UCU represents. Members will share progress against Green New Deal demands; organising regional networks and discuss plans for the year ahead in preparation for UCU Congress 2021 and in the build-up to COP26 and our Decarbonise and Decolonise 2030 campaign.
We are facing a climate and ecological emergency as highlighted in the IPCC special report 2018. In order to address this, we need our education institutions to take action with a Just Transition. In 2020, we launched our Green New Deal (GND), bargaining and negotiation framework for universities and college, to support UCU members to engage with their institutions on this important agenda. This conference will aim to support members to share learning and build momentum for action
Join us to hear from an exciting range of speakers including and Green reps and activists from across the union.