•
•
•
•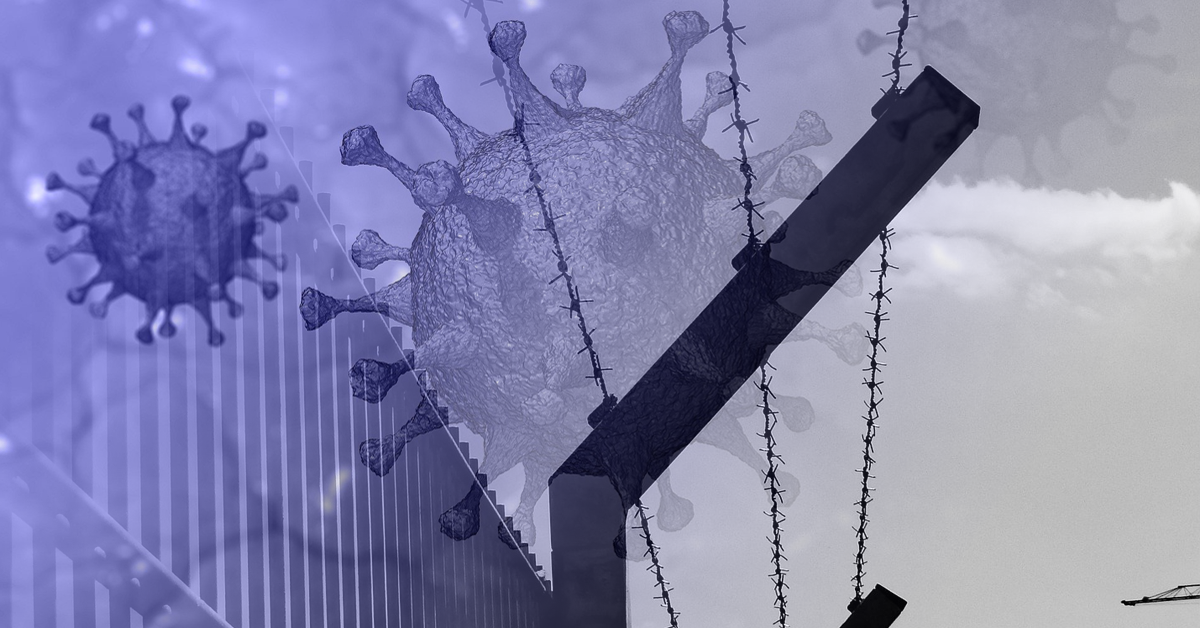 Prison education: education staff to no longer attend prisons
3 April 2020
Marianne Quick, UCU bargaining and negotiations official, updates prison education members on the latest developments around the Covid-19 crisis:
The situation in prisons moves apace - no sooner has an update been sent out to members or meetings arranged with employers situations rapidly change. This update was drafted prior to the breaking news being received so some of it is likely to be out of date already!!
---
BREAKING NEWS:
At the time of writing we have received confirmation that the four PEF providers have received instruction from the MoJ/HMPPS regarding the delivery of education services and future access to prison establishments.

Education provider staff will therefore no longer attend prisons - effective immediately.
---

HOWARD LEAGUE REPORT - COVID-19 IN PRISONS

Following the publication of this report UCU today wrote to all providers and HMPPS asking them to reconsider the requirement of attendance on site by staff (even on a skeleton rota basis) in light of the evidence that 'The risk of exposure of COVID-19 to prisoners and staff when new cases enter a prison is far, far greater than the risk to individuals in the wider community.'

YOUTH CUSTODY ESTATE

Following reports from members working at YOIs that governors were authorising the return of face to face teaching we were as you would expect very concerned. Our concerns were shared equally by our colleagues in the POA who our members would have been relying on to increase their patrols and escorting learners across sites. Following discussions with the chair of the POA, UCU is pleased to report that following a dial-in call between POA representatives and senior colleagues from the Youth Custody Service, we have now received written confirmation that the status quo position will be maintained throughout the YCS estate. A copy of the POA circular with further details can be viewed here.

In order to maintain this position, YOIs have been advised to withdraw plans to introduce a revised emergency regime plan. That means that no face-to-face teaching will take place further to rotas being issued yesterday in YOIs.

Thanks to Mark Fairhurst, chair of POA for his work on this and for those of you who have yet to see his appearance on BBC Breakfast yesterday morning pulling no punches. The POA are being very clear that they do not want our members on site.

WHERE WE ARE NOW

We are still awaiting a response from the three employers MKC, NOVUS, Weston College, to our proposed joint statement and agreement for remote delivery following our meeting on 31 March. We have scheduled to meet with PeoplePlus on Monday 6 April.

In the meantime, we have seen a number of employer concessions including Weston College row-back from forcing/coercing staff to take leave to now 'strongly recommending' that leave is taken. If you were forced to book leave and would now wish to review that arrangement in light of the change of the employer's position, then our understanding is that you can do this via the on-line HR system or your line manager.

Remember when employers do this type of thing they rarely do so out of the goodness of their hearts but as a result of trade union pressure.

ONLINE/MIXED-MEDIA DELIVERY

As more of you are moving to remote home-working, we have received legitimate concerns from members who are being asked to record/video lessons in their homes to be shared with prisoners as part of the 'online/remote' teaching. In response to these emerging demands from your employers, please see UCU guidance and respond to your employers accordingly.

HOMEWORKING

UCU has produced general guidance for members on working from home safely. The vice-chair of the NOVUS branch, Jane Inskip has also set out a model letter that members and reps may wish to send with any concerns that they have over the way in which homeworking is being monitored by their employer. Remember it is NOT business as usual. Please forward on any examples of where you believe that your managers are being intrusive or unreasonable in the monitoring of your work at home to your local representative or regional contact.

HEALTH & SAFETY - RISK ASSESSMENTS

If you are considering attendance on site on a voluntary basis or you are a site health & safety rep please ensure your employer has provided you with a site specific risk assessment which should avoid, reduce or mitigate the risks associated with Coronavirus. Your employer should also have given you a safe system of work or procedure to follow which should mitigate any risk of Coronavirus transmission given this risk can't be fully eliminated.

If you need any advice or support on reviewing the risk assessment process please contact your local or regional representative in the first instance. Further advice and guidance regarding the reviewing of risk assessments will be issued next week.

Any urgent/immediate concerns notify your manager and your site rep/branch rep. If issues remain unresolved contact: healthandsafety@ucu.org.uk

If you would like to become a rep, please contact Ronnie Kershaw for more details.

It's been a tough couple of weeks. But as the progress we have made demonstrates: there is power in our union. Get colleagues to join here. As we will be continuing to represent you whilst you are all working hard from HOME!!!

In solidarity

Kind regards

Marianne Quick
UCU bargaining and negotiations official