•
•
•

The Friday email: 18 October 2019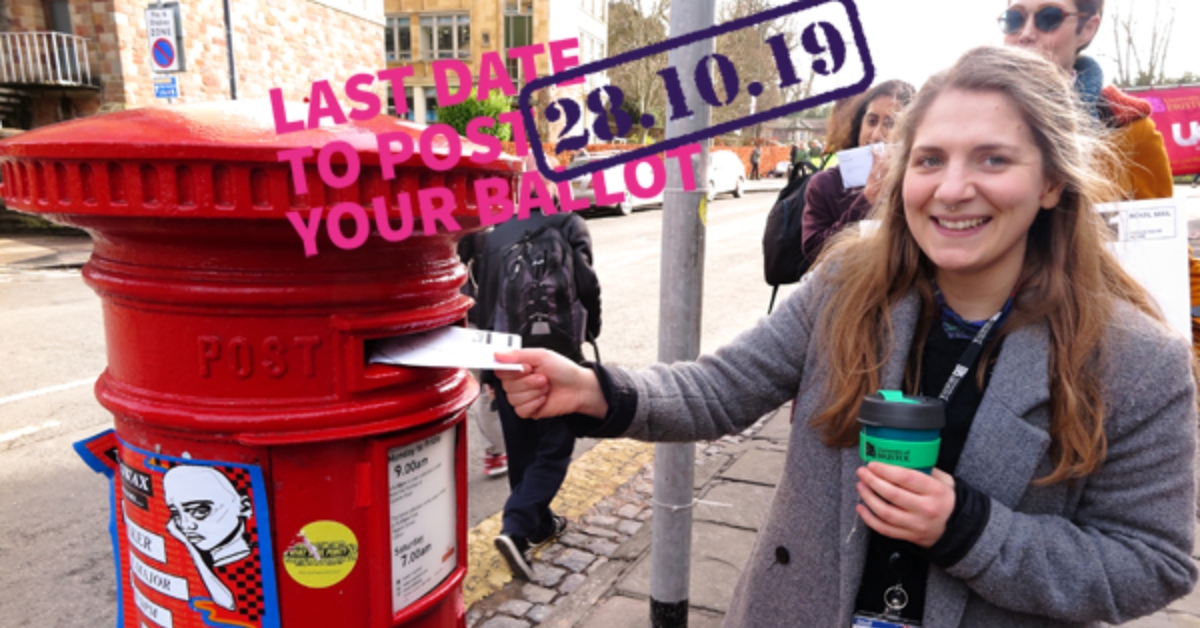 The Friday email: 18 October 2019
Stand up for higher education: every vote counts
There are now just 10 days to post your ballot papers back so please use your vote and return in the prepaid envelope before 28 October. Whatever your views on the issues facing higher education: pay, pensions, equality, workloads or job security - your vote is your voice so please use it.
Local politicians slam Nottingham College's handling of lecturers' strikes
Councillors from across Nottingham have criticised Nottingham College for its handling of the dispute with staff over the imposition of new contracts, and have called for an urgent meeting with the college board. UCU members have already walked out for 16 days of strikes this year, with 14 more planned for next month, and the strike is covered in the latest edition of Private Eye. Please show your support for colleagues at Nottingham College by signing the petition and following the branch on Twitter.
Ask your MP to support disabled staff in education
UCU's disabled members' standing committee is working with other unions to campaign for equality for disabled staff in education. As part of this work we have secured an early day motion in parliament, calling for the government to address key issues including time limits for reasonable adjustments, access to disability leave and campus accessibility. Please write to your MP and ask them to support it if they haven't already done so you can find a template email here.
TUC event on Brazil
Since the election of far right President Bolsonaro, solidarity with the Brazilian people is becoming an increasing priority for the UK trade union movement, including UCU. On Thursday 24 October, the TUC is hosting a global solidarity event on the current situation in Brazil. Click here for further details.
Voter registration pledge
Help us lobby universities and colleges to pledge to do three very simple things to persuade students to register to vote:
email students when an election is announced telling them how to register;
send a reminder email a week later
display voter registration info on campus noticeboards.
Please contact your vice-chancellor or college principal now, either with an personalised email, or with an email or tweet generated through the website to ask them to make this pledge.
Last updated: 18 October 2019